Sunday Supper is an Amazon Associate and may receive compensation for purchases made through affiliate links.
Whether you're cooking a luscious ham, juicy prime rib, or buttery turkey, we have the perfect Christmas side dishes to serve! These easy sides make holiday menu planning simple, so you can enjoy the day making memories with your family and friends instead of worrying about the food. 🎄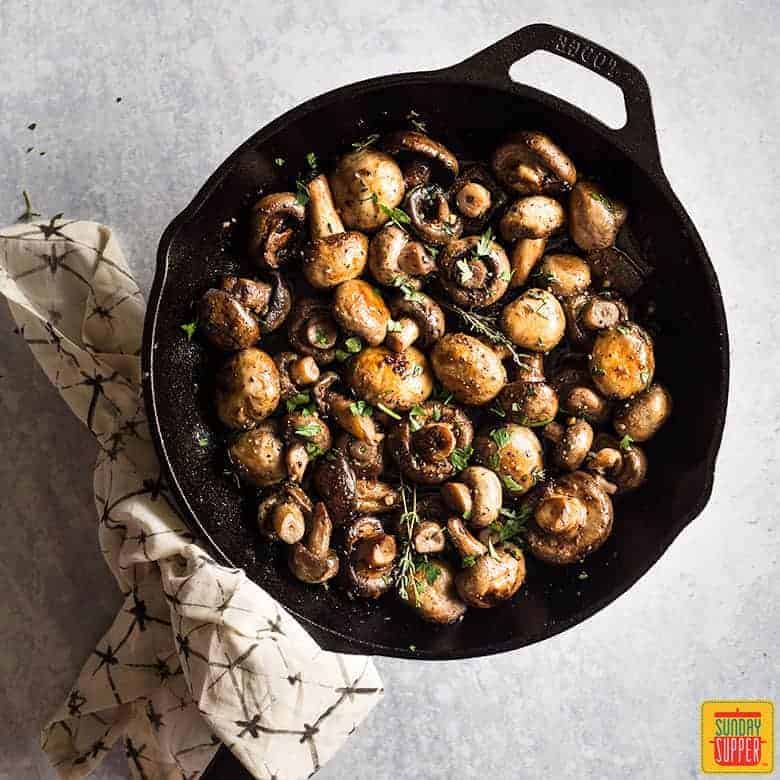 Jump to:
Best Side Dishes for Christmas
I love this time of year, don't you? Every holiday season, I look forward to planning my Christmas menu. Everything from the main course to the drinks should be perfect, but the most important part of holiday cooking for me is the memories that it makes.
That's why, when it comes to planning, I go all out. Appetizers, entrees, drinks, desserts, side dishes – the whole picture! As we all know, though, the more you plan, the more stressful it can get.
And that's exactly where our collection of Christmas side dishes comes in! I organized everything I love to make for the holiday here, to make it easier for you. No stress – only easy side dishes your family will love!
Southern Sweet Potato Casserole
My Southern Sweet Potato Casserole is easily one of my favorite Christmas dinner ideas. It goes well with everything from turkey to roast beef and ham, and doesn't use any marshmallows. The pecan topping really sets it apart from other sweet potato casserole recipes!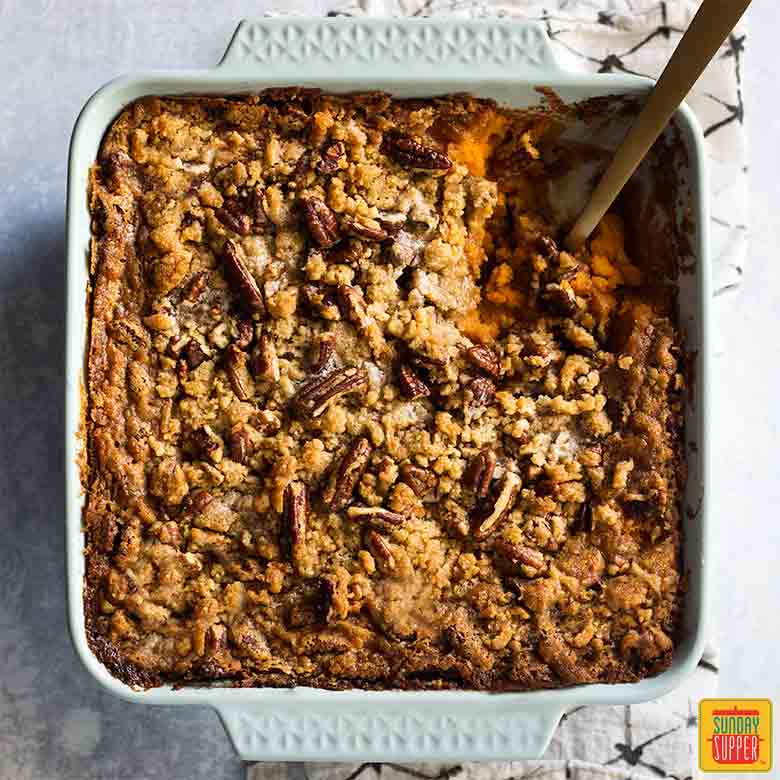 Cheesy Scalloped Potatoes
This make-ahead scalloped potato recipe is perfect for the holidays. It's easy to put together and tastes delicious. Cheesy, creamy, and so satisfying. What could be better?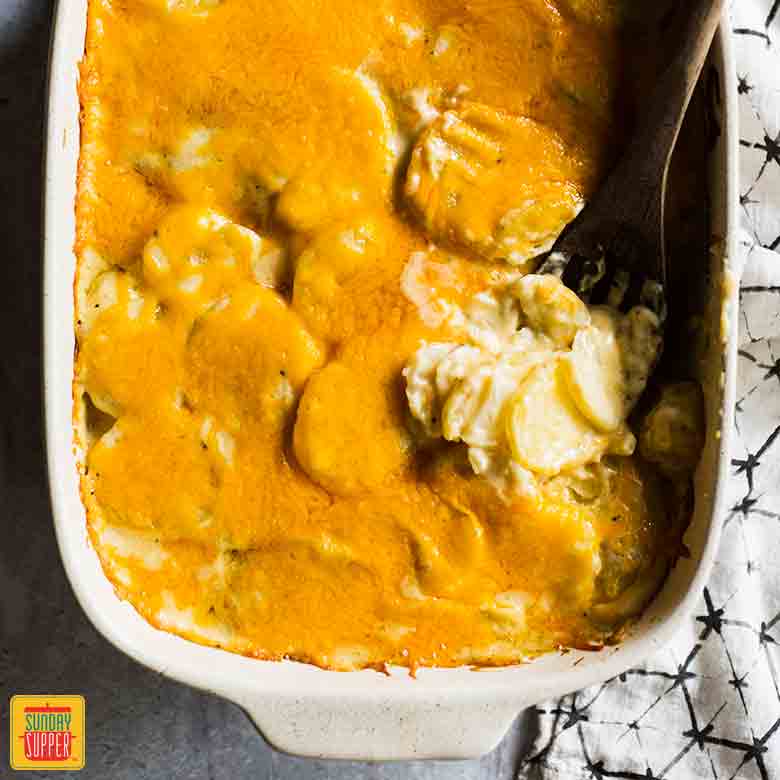 Portuguese Chorizo Stuffing
My Portuguese Chorizo Cornbread Stuffing is a hit. Every time I make it, I get asked for the recipe! It's one of my favorite Christmas dinner side dishes. I know you'll love it, too!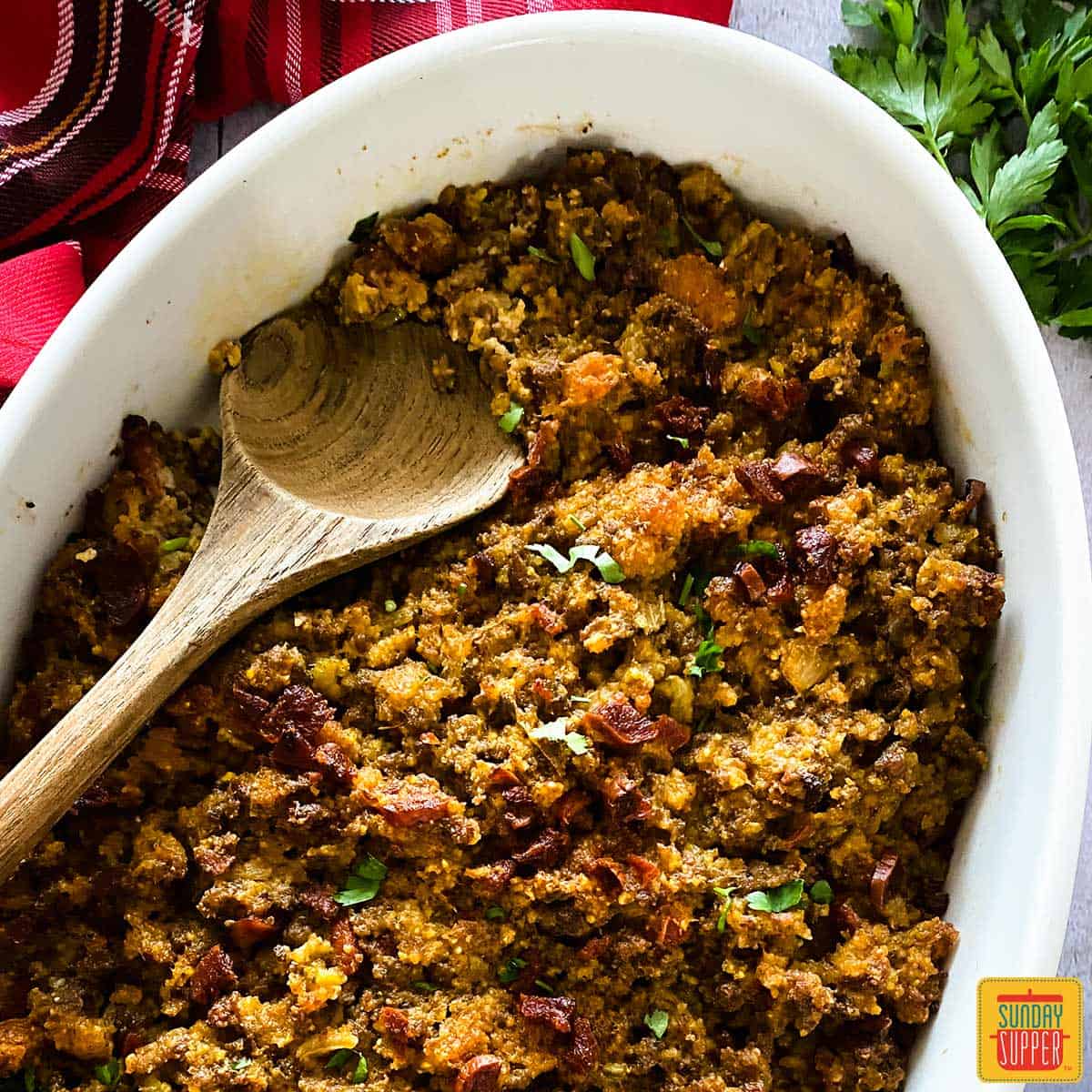 Fresh Green Bean Casserole
There's nothing quite like Fresh Green Bean Casserole when it comes to picking out your Christmas vegetable side dishes. Our version is gluten-free, so everyone at the table can enjoy a plate (or two!).
Creamy Mashed Potatoes
Get ready to try the easiest mashed potatoes recipe you will ever make! Our Creamy Mashed Potatoes come together quickly and simply, and are easy to make ahead of time. We love this dish – it's one of our favorite traditional Christmas side dishes!
Green Bean Almondine
One of the most beautiful sides for Christmas dinner ever. Green Bean Almondine has a gorgeous presentation and tastes even better. I love this side dish more than words!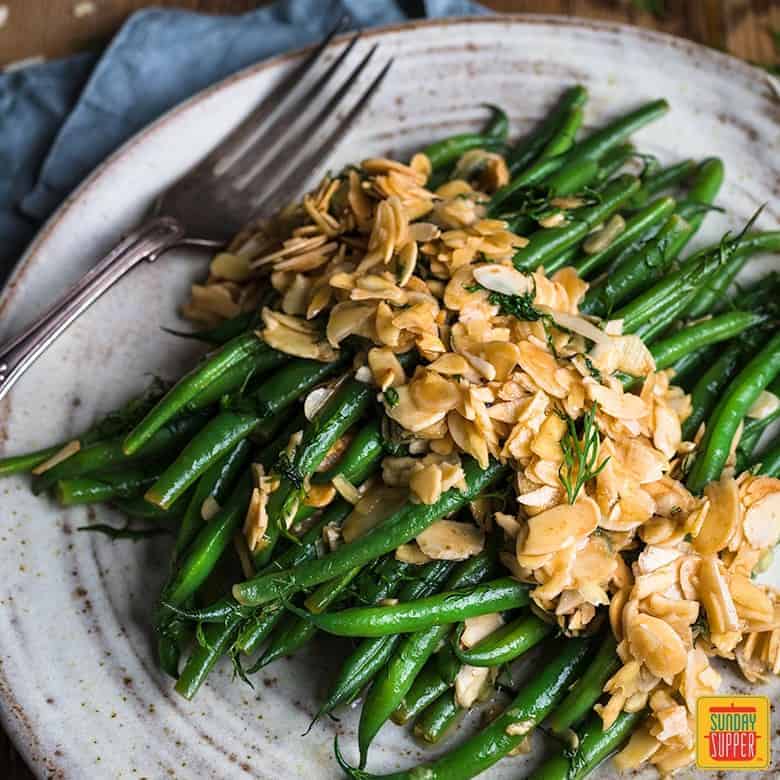 Yorkshire Pudding (Popovers)
If you're serving up roast beef, you need to make this Yorkshire Pudding recipe. Trust me! These little English popovers are perfect for soaking up beef gravy and all of those delicious roast beef drippings.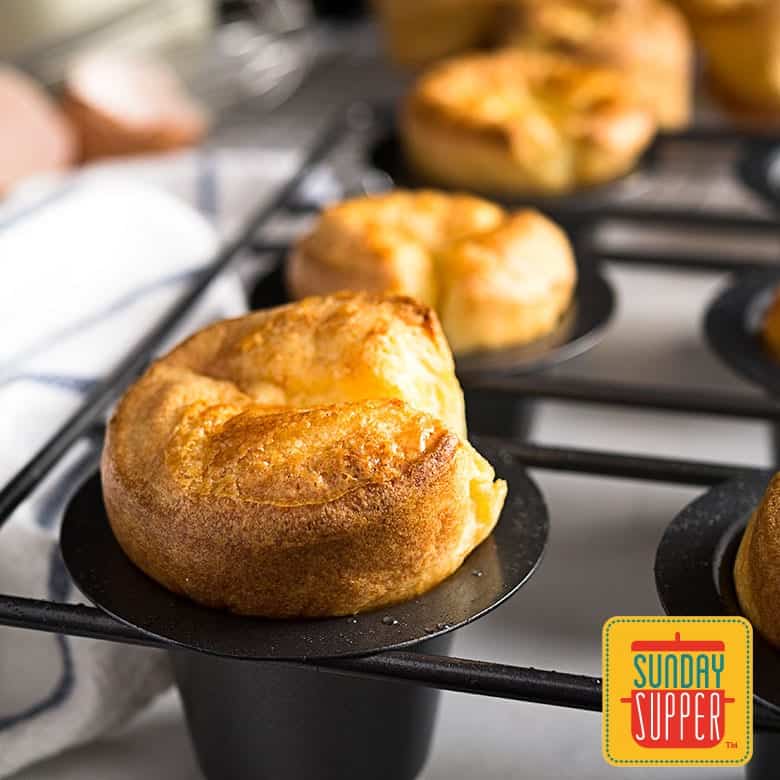 Roasted Artichoke Salad
In my house, there is no holiday without this Roasted Artichoke Salad. Inspired by an Ina Garten recipe, this is one of the most beautiful holiday salads and a perfect Christmas dinner side.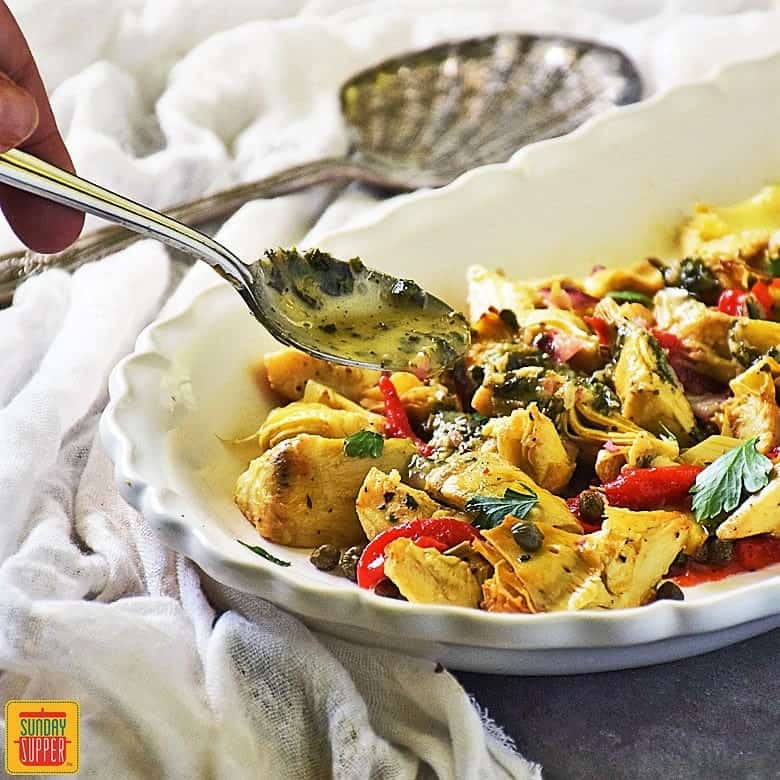 Garlic Butter Button Mushrooms
I could put garlic butter on just about anything, but these Garlic Butter White Button Mushrooms are really a winner. They look beautiful plated and are an especially great choice as a side dish for prime rib.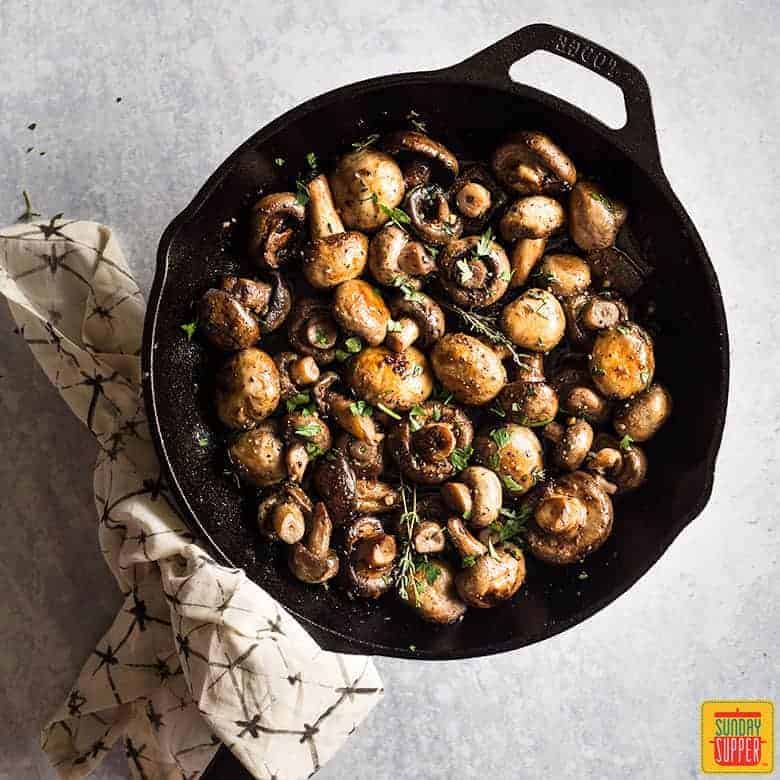 Instant Pot Candied Carrots
Our recipe for Instant Pot Candied Carrots only uses 3 ingredients and is ready in no time. It's one of the best side dishes for ham and is so delicious!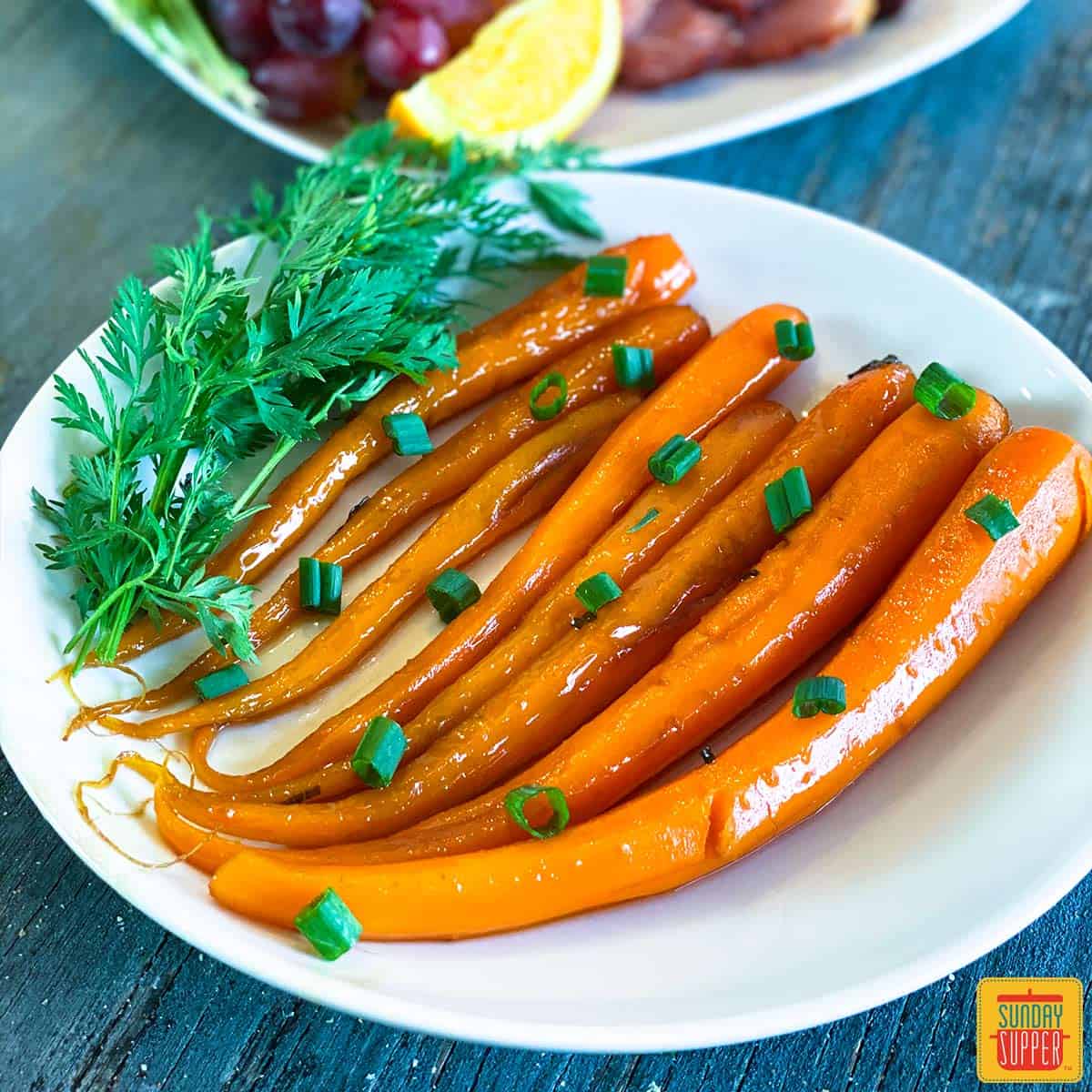 Sriracha Honey Roasted Brussels Sprouts
We're big fans of brussels sprouts in my house. These Sriracha Honey Roasted Brussels Sprouts are so tasty, my family asks me to make them every year. I especially love to serve them with Sous Vide Beef Tenderloin.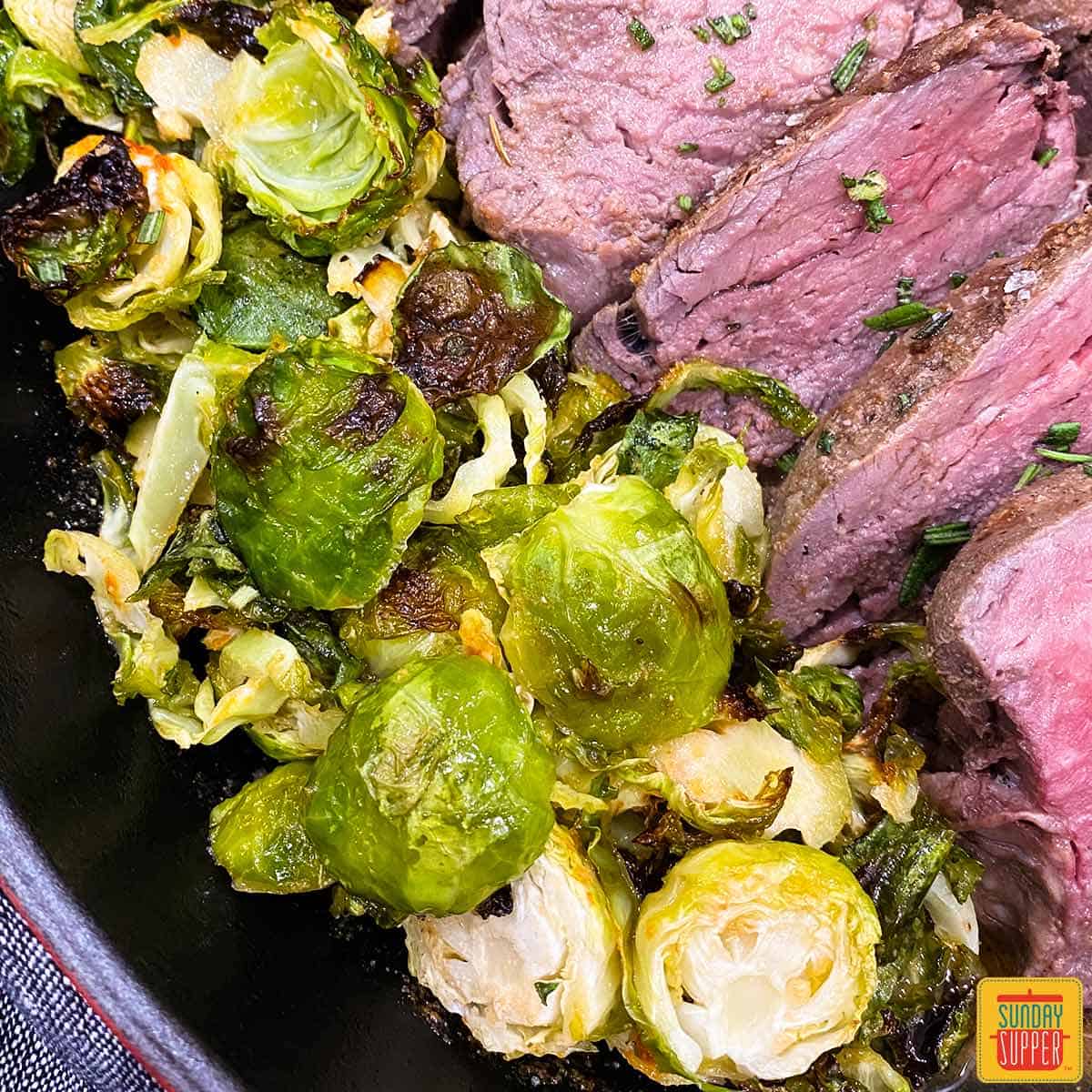 Maple Roasted Sweet Potatoes
Sweet potatoes are a must for the holidays, and one of the best ways to make them is with this Maple Roasted Sweet Potatoes recipe. You can't go wrong with maple flavor and sweet potatoes for the holidays!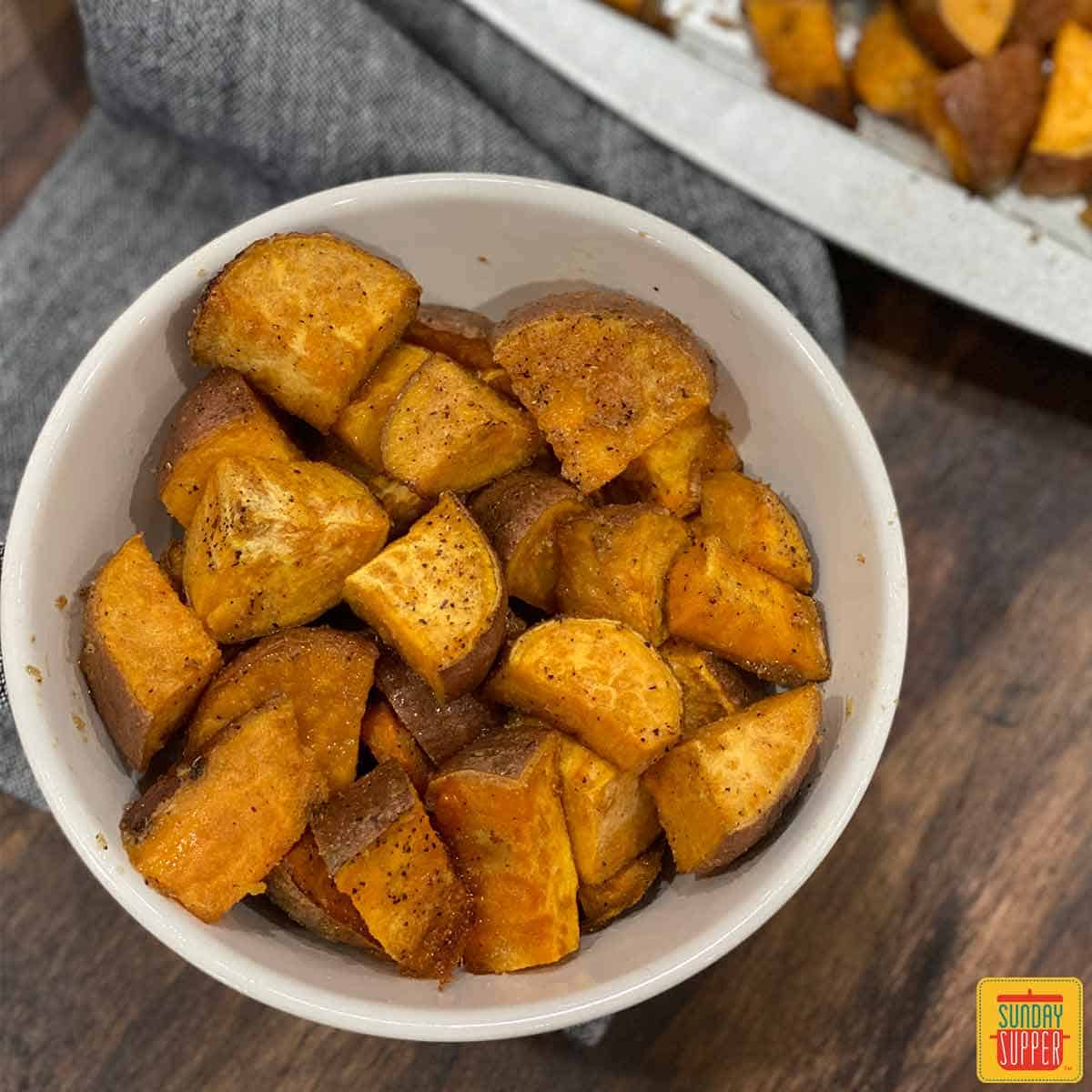 Baked Creamed Corn Casserole
Mmm, this Baked Creamed Corn Casserole. I have to tell you, this is a real winner. It takes so few ingredients and when you drizzle honey over the top, oh boy! It's so flavorful! One of the best Christmas side dishes ever.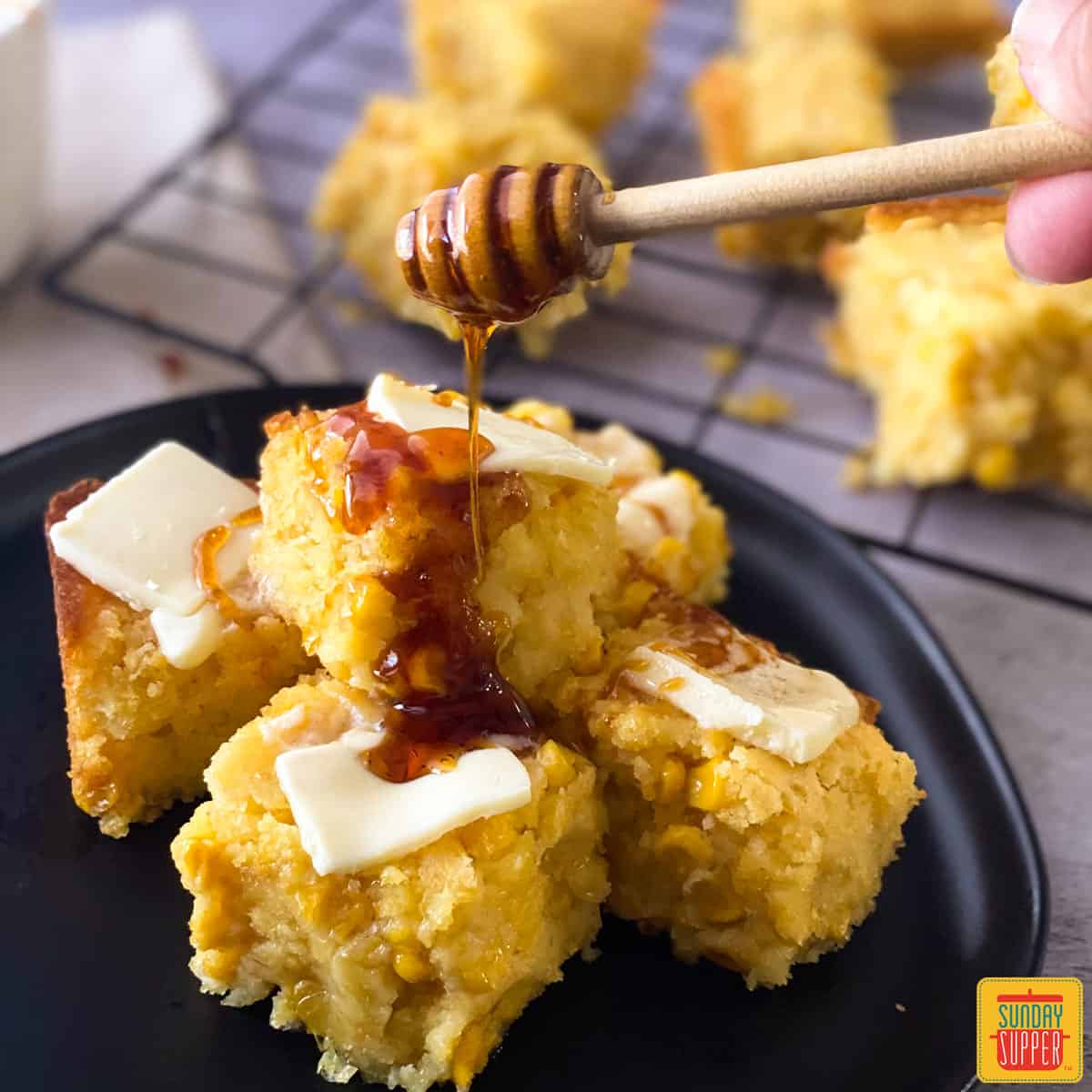 Creamy Cheesy Orzo Risotto
You might see "risotto" and think "oh no", but trust me, this recipe is SO simple. Cheesy Orzo Risotto is a lot easier to make than regular risotto, and is so flavorful. No constant stirring or babysitting the pot. Just stir once, and you're good to go!
Korean Cream Cheese Garlic Bread
Hello, my new favorite. I love Korean Cream Cheese Garlic Bread. It's great as a stand-alone recipe but works as a side dish, too. It's creamy, cheesy, and the flavor from that garlic butter sauce… yes, please! One of my new favorite side dishes for Christmas.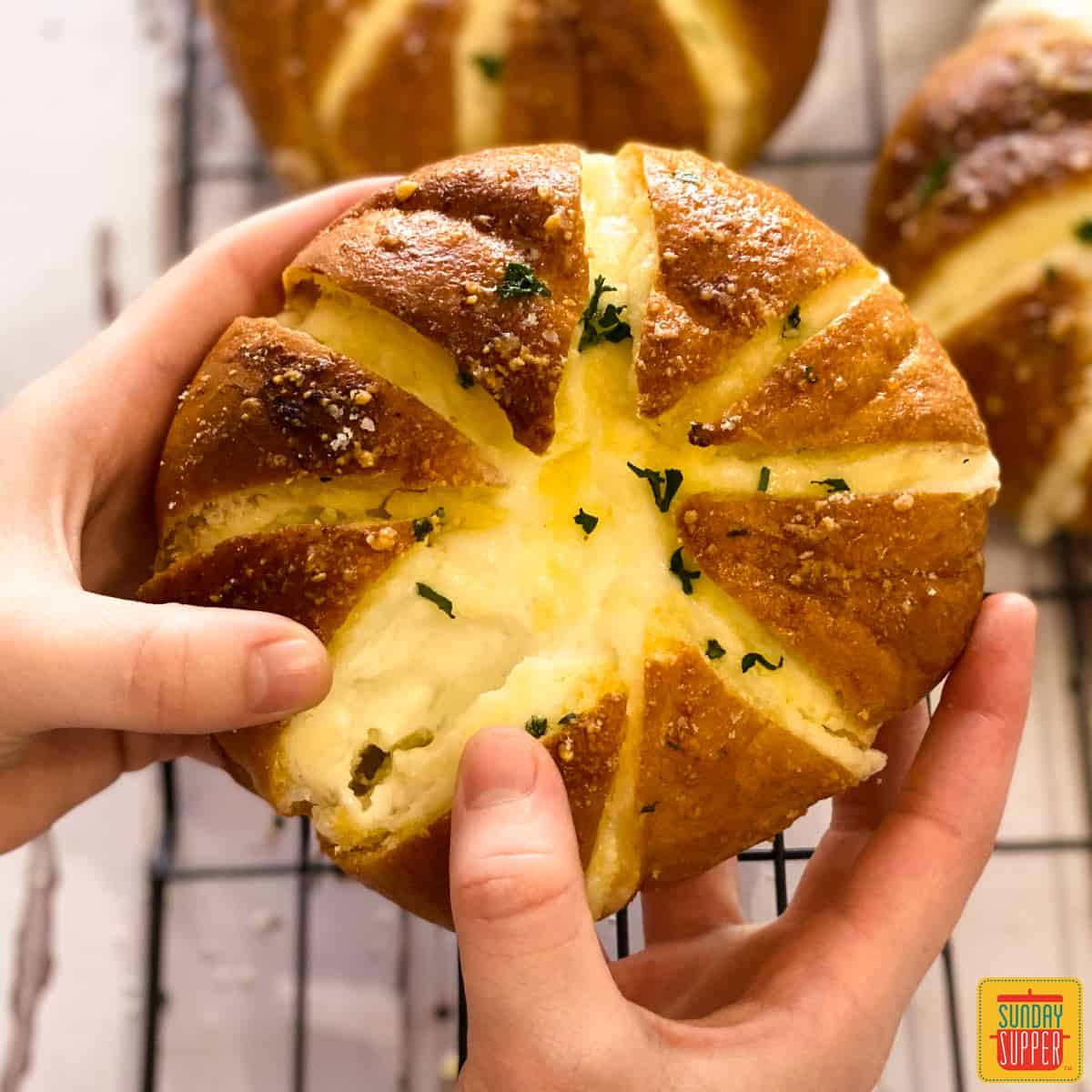 🥣 Sauces
One lesson I have learned after so many family holiday meals is that you should always have a backup plan. Well, here it is: my backup plan!
Sauces are an easy way to fix any meal. Overcook your beef? Pour some sauce on it! Dry ham or turkey? Add some sauce! You can't go wrong with these easy sauce recipes.
Add these Christmas sides to your pantry and they will be your new best friend.
🧂 Seasonings
Another key to cooking a perfect holiday meal is what seasoning you use. These seasoning blends might not really count as Christmas side dishes, but they'll work with any main dish you have planned.
Along with the sauces and side dish recipes above, these seasonings will guarantee you a perfect Christmas dinner!
📌 Pin it for later!
Did you enjoy this page? Save it on Pinterest for later!



Did you make our favorite side dish recipes for the holiday? Let us know what you think in the comments below! We love to hear from you.