Whether you're throwing an elegant party or you just need potluck ideas, you'll find what you need with this list of seafood appetizers! From the perfect shrimp cocktail to the best crab cake recipe ever, this list has what you need.
Shrimp Appetizers
Shrimp appetizer recipes are a classic for parties. You just can't go wrong with a shrimp cocktail platter or a plate of shrimp puffs! If you're looking for shrimp appetizer ideas, you'll want to try these classic recipes:
No seafood recipe is complete without the perfect sauce. If you're serving seafood hors d'oeuvres, why not pair them with our remoulade sauce recipe?
If you like shrimp appetizers, you may also love this fried oysters recipe. Give it a try with your favorite dipping sauce!
Crab Appetizers
Crab appetizer recipes are universally loved, especially baked crab cakes and hot crab dip. Some of our favorites include easy crab cakes and crab meat rangoon. Once you try them, we're sure you'll agree:
Get a little fancy with this seafood appetizer: Spicy Scallop Shooters from Beyond Mere Sustenance.
Salmon Appetizers
Salmon is a top pick for fish appetizers for its beautiful color, flavor, and versatility. You can enjoy salmon hot or cold, so it goes well with a variety of recipes. Our favorite salmon appetizer recipes use smoked salmon:
For more fish hors d'oeuvres you'll love, try Sesame Seared Ahi Tuna Bites from Plating Pixels and Tuna Lime Tartare from Cooking My Dreams.
Make Ahead Seafood Appetizers
The best seafood appetizers are easy to make ahead—especially dips like hot crab dip or salmon dip! Try some of our favorite make ahead seafood appetizers:
Drinks to Serve with Seafood
For these fancy seafood appetizers, you'll want to serve the right drinks! Try these:
And for a non-alcoholic option, there's always Watermelon Mint Lemonade.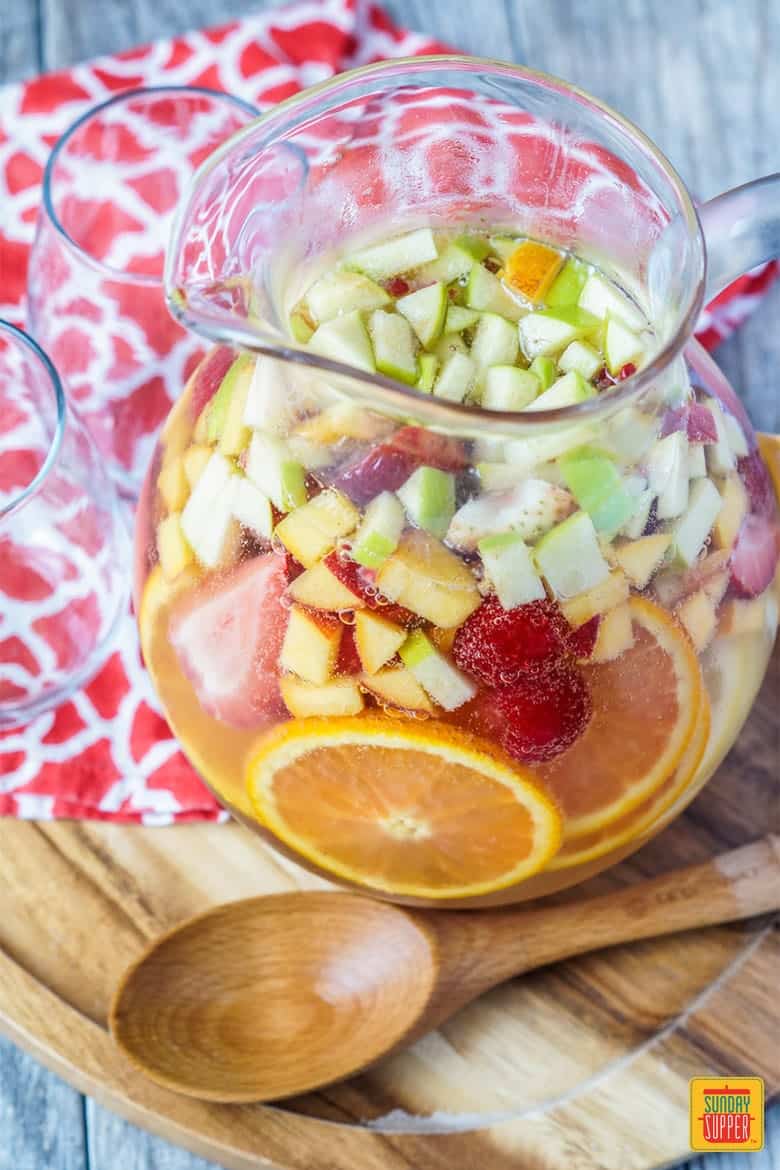 Are you a seafood fan like us? Try our New England Seafood Chowder! It's fresh, creamy, and slightly smoky. We know you'll love it. Another favorite of ours is this Salmon Poke Bowl—it's perfectly sized for two! And while you're at it, don't miss out on our Tuna Rice Bowl with Yum Yum Sauce and Mexican Rice Bowl with Shrimp.
For more appetizer recipes, try our Air Fryer Mushrooms, Buffalo Wings, or Vegetarian Stuffed Mushrooms. If you'd like more cocktail party hors d'oeuvres, we recommend Potato Pave with Bacon and Parmesan, Spinach Puff Pastry, Thai Sausage Rolls, or Prosciutto Pinwheels. All of these make fancy appetizers you and your guests will love!
If you tried one of these seafood appetizer ideas, leave us a comment below with your favorite!
This post was updated on May 20, 2019.