Make life easier with our Beef Bulgogi Meal Prep Bowls! Whether you're looking to get ahead on weeknight dinners, or make lunches to take with you, nobody can deny meal prep ideas make life easier.  Our Korean Bulgogi Recipe is easy to prepare, highly adaptable and full of delicious flavor. It's one of our favorite meal prepping recipes! If you're looking for Easy Supper ideas or Sunday lunch ideas, or any Meal Prep Lunch Ideas, we've got you covered.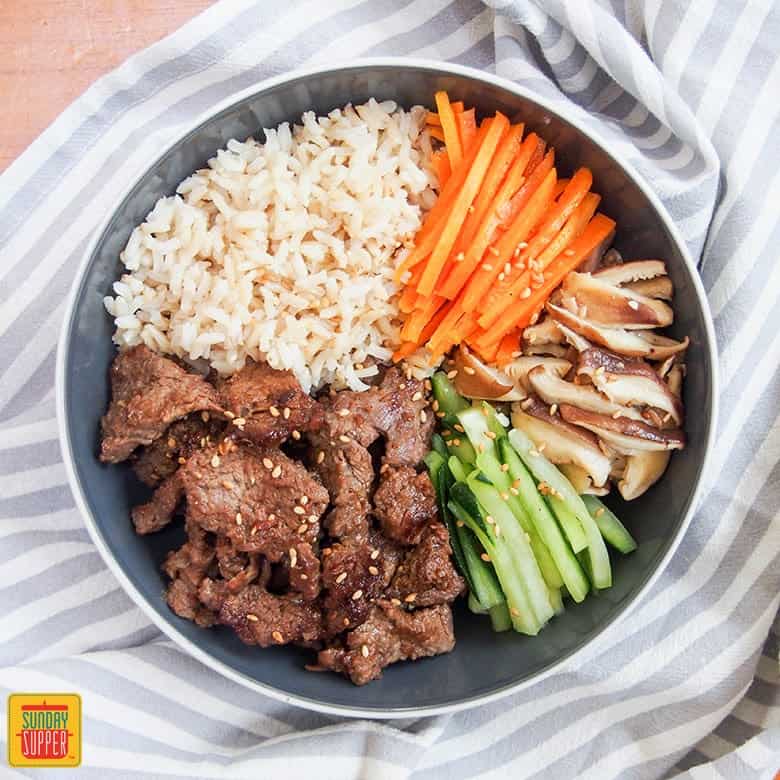 Like many people, I imagine, the range of foods I had growing up was a little limited. I grew up in Scotland where we only really had Chinese and Indian subcontinent immigrants, and a few from around Europe. I was lucky in that I traveled with my parents quite a bit, which helped broaden my tastes. However I didn't really get to know more Asian food recipes until I was quite a bit older.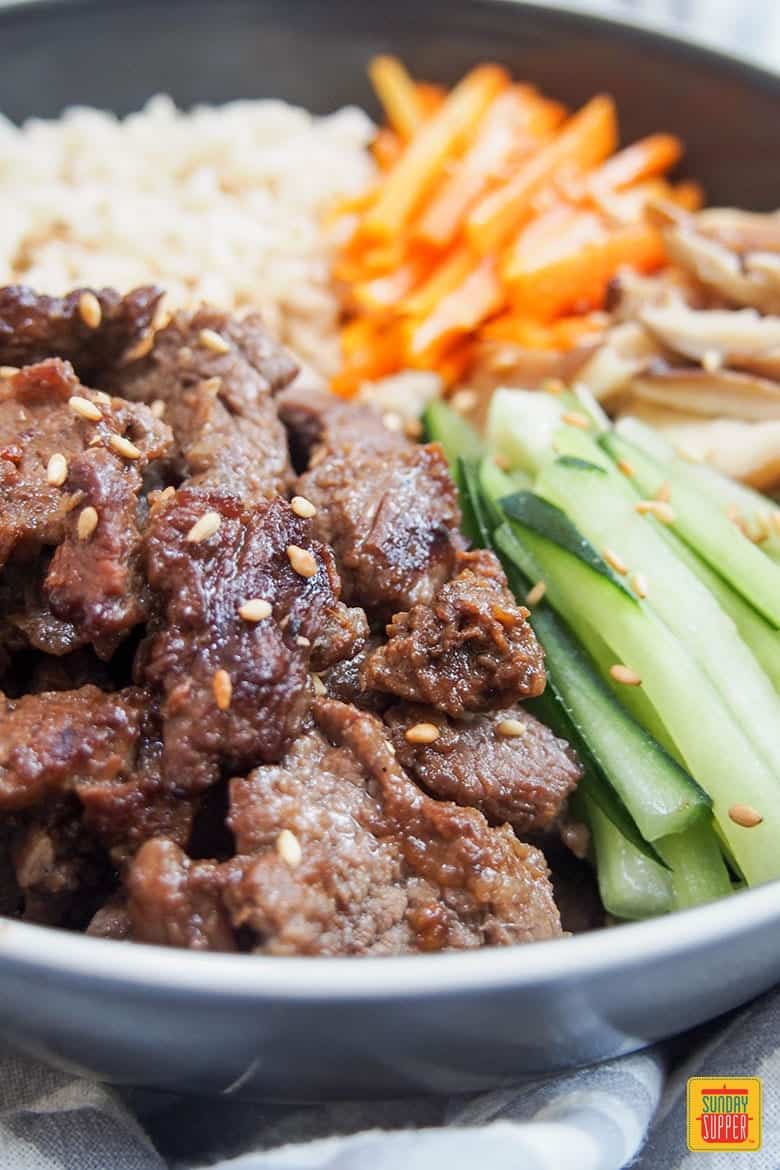 Korean Beef Bulgogi
We've grown to enjoy a number of Korean food recipes, with vegetarian bibimbap and Korean sashimi rice bowl becoming instant hits. I'm also looking forward to trying the twist on Korean flavors. Beef bulgogi recipes, are definitely favorites, and it's also a great recipe for meal prep.
This dish is really easy to make and is easy to add variety as well, making it perfect for easy lunch ideas. The beef is simply sliced up and added to a simple marinade, then it's a quick cook the next day. It's great served with rice, and you can then add whatever vegetables you like alongside. Easy Meal Prep Recipes are key to enjoying dinner around the family table. It is one of our favorite family meal ideas because it is so customizable.

How to change up this beef bulgogi bowl
While there's a suggested combination below, here are a few ideas to change things up:
Try noodles, quinoa or couscous instead of rice. While less traditional, I can also see a coconut rice working too.
Add some gochujang sauce or other hot sauce if you like it a bit spicier;
Switch up the sides – try some kimchi or wilted greens, sauteed eggplant or softened bean sprouts seasoned with a little sesame oil.
Recipes with beef are a perfect way to incorporate high protein meals, you can leave out the rice and substitute with more veggies.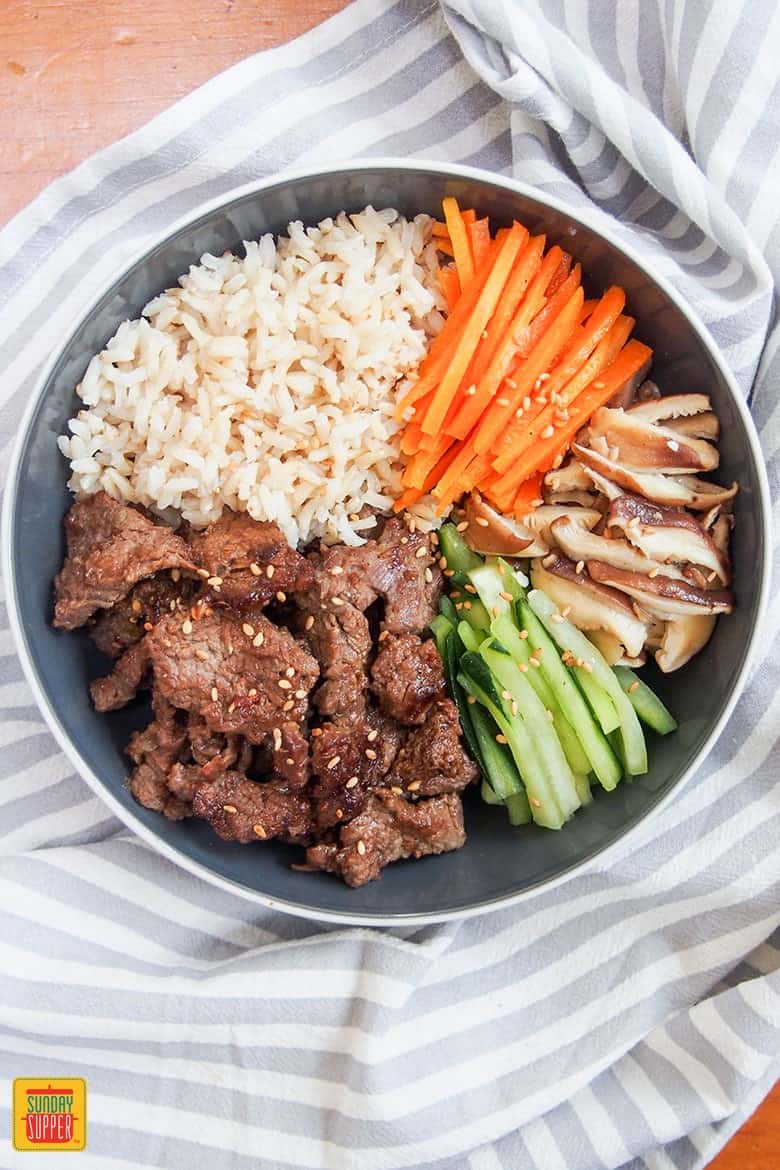 Meal prep ideas for dinner are a great way to eat healthy meals for dinner any time of the week. You'll want to enjoy this recipe again and again. What are some of your easy healthy meal prep ideas? We'd love to know your favorite Sunday Dinner Ideas and Healthy Food Recipes.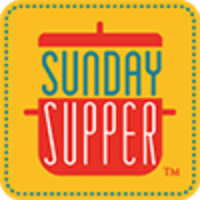 The Sunday Supper Movement is committed to bringing our readers easy recipes that encourage them to gather and eat together around the family table. Search for your favorite ingredients on our Sunday Supper website. Also check out the Sunday Supper Pinterest boards for plenty more ideas and inspiration.
Sign up for our newsletter to get FREE Sunday Supper recipes delivered right to your inbox!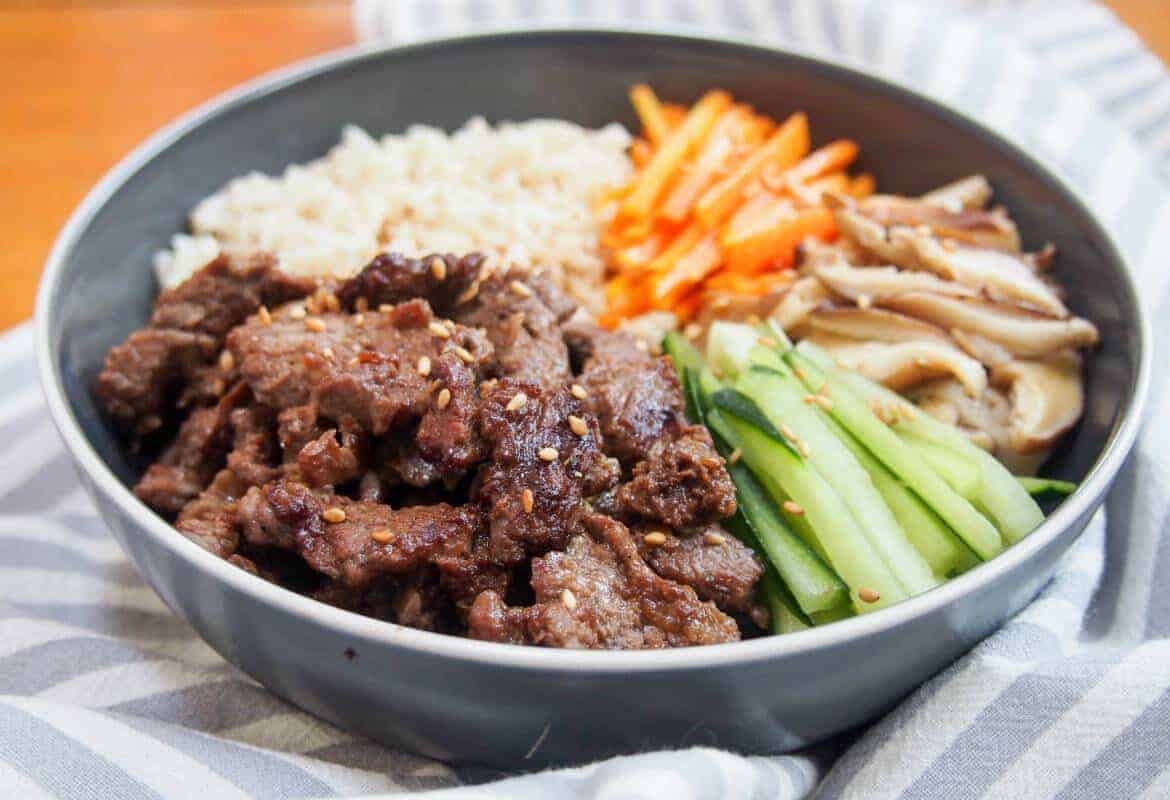 Beef bulgogi meal prep bowls
Make life easier with our Beef Bulgogi Meal Prep Bowls! Whether you're looking to get ahead on weeknight dinners, or make lunches to take with you, nobody can deny meal prep recipes make life easier. Our Beef Bulgogi is easy to prepare, highly adaptable and full of delicious flavor.
Print
Pin
Comment
Ingredients
For beef - marinated ahead of time
1/4

cup

soy sauce

2

tbsp

sesame oil

2

tbsp

maple syrup

1/2

Asian pear

peeled, core removed and grated

2

scallions

thinly sliced

1

tbsp

garlic

minced (approx 3-4 cloves)

1.5

lb

beef sirloin tips

See note 1
To serve
3/4

cup

rice

or 1 cup if you want a higher proportion of rice

4

oz.

cucumber

cut julienne (thin batons)

1/2

tsp

salt

approx

4

oz.

carrots

peeled and cut julienne (thin batons)

4

oz.

shiitake mushrooms

stems removed and sliced
Instructions
In a medium bowl, mix together the soy sauce, sesame oil, maple syrup, Asian pear, scallions, garlic and ginger if using. Cut the beef into thin slices, trimming any fat as you go. Cut the slices into bite sized pieces if too long then add to the marinade and mix. Leave to marinade a few hours or overnight.

I'd recommend cooking your sides first as the beef cooks quickly. Set the rice to cook, according to package instructions.

Sprinkle salt over the sliced cucumber and leave to sit for a few minutes. Then gently squeeze out excess water.

Warm a little oil in a medium skillet and add the carrots. Cook for a couple minutes until they are just soft, then remove and set aside. Add the sliced mushroom, adding a little more oil if needed, and cook for a minute or two so they soften. Set aside.

When ready to cook beef, preheat a grill pan to a medium-high heat. Take slices of the beef, shaking off excess marinade, and cook in a single layer in batches on the grill pan, turning as you see the first side is starting to cook then just a minute or two more on the other side. They will cook quickly, so watch closely. As each batch cooks, set aside and keep it warm.

Put together the bowls with some rice, beef and some of each of the vegetables. Top with a pinch of sesame seeds, if desired. This dish is great enjoyed warm but is also good cold.
Notes
We recommend using Certified Angus Beef® brand for best results
If you will be reheating, don't add the cucumber until after you have reheated the rest.
Another way to help your meal prep, you can add the beef to the marinade, freeze it then when you defrost it the beef will take on the marinade as it defrosts.
Nutrition
Calories:
473
kcal
|
Carbohydrates:
45
g
|
Protein:
41
g
|
Fat:
13
g
|
Saturated Fat:
3
g
|
Cholesterol:
93
mg
|
Sodium:
1226
mg
|
Potassium:
924
mg
|
Fiber:
3
g
|
Sugar:
11
g
|
Vitamin A:
4815
IU
|
Vitamin C:
5.3
mg
|
Calcium:
79
mg
|
Iron:
4
mg