Make Rice-A-Roni from scratch with our Homemade Rice-A-Roni recipe! It's just as quick and easy as the popular box mix, but this version has fewer ingredients and is gluten free too! Use this homemade version in your favorite Healthy Rice Bowls or as a side dish recipe. It's versatile enough to use with any protein and tastes great too!
As much as I try to eat healthily and focus on natural whole foods, there is something so comforting about those processed foods I loved as a child. It figures, since so much money goes into these processed foods, of course, they're delicious! However, the ingredient lists are often a mile long and filled with words you need a doctorate to understand. That's why I love to give my favorite processed foods a homemade makeover. Because I believe everything is better for you when it's homemade and a lot of my favorite childhood foods aren't gluten free, it motivates me to make (and share) the healthier homemade versions. This gluten free Rice-A-Roni has become a staple in my house now, just as the boxed stuff was growing up! It's the perfect healthy rice dish!
Since transitioning to a gluten-free lifestyle, rice has become a standard ingredient in many of our nightly dinners. This naturally gluten-free grain is the perfect way to add a starch to any dinner. It is such a versatile ingredient. Even though the gluten-free rice options are endless, the one I crave most is the rice side I can't eat. Which is why I developed my recipe for gluten-free Homemade Rice-A-Roni!
Tips for Gluten-Free Homemade Rice-A-Roni
Use a gluten-free spaghetti noodle. For a typical rice-a-roni a vermicelli pasta is used, however, the gluten-free versions of this thin pasta tend to fall apart before the rice is cooked.
Brown rice will make your gluten-free rice-a-roni even healthier, adding more fiber than traditional white rice.
Be sure to cook the rice in chicken stock, this will give that comforting flavor found in the box mixes. Be sure to use a low sodium chicken stock, as you don't want it to get too salty while the rice cooks!
Freeze your leftovers! This gluten-free rice-a-roni freezes perfectly! Any extras go in ziplocks in the freezer, then on a busy night, all I've got to do is quickly microwave some!
No matter what your protein, gluten free homemade rice-a-roni is the perfect side dish! Here I made it with my favorite, a roast chicken, but it's also just as tasty with pork, beef, even fish. Use it as the base for all your Healthy Rice Bowls too! You really can't go wrong with this one. I love that the ingredient list for this recipe is about half the size of the ingredients on the box mix. In my house, a healthy recipe starts with real ingredients, and that's definitely what's in this healthy rice dish!
Want more gluten free recipes? Try these…
Homemade Rice-A-Roni Gluten Free
Make Rice-A-Roni from scratch with our Homemade Rice-A-Roni recipe! It's just as quick and easy as the popular box mix, but this version has less ingredients and is gluten free too!
Keyword:
healthy side dish
Ingredients
1/2

Cup

Brown Rice

1/4

Cup

Gluten Free Spaghetti

broken in pieces

1

Tablespoon

Butter

1 1/2

Cup

Chicken Stock

1

Teaspoon

Salt

1

Teaspoon

Garlic Powder

1

Teaspoon

Oregano
Instructions
Melt the butter in a medium pot

Add rice and pasta, toast slightly

Add remaining ingredients

Cover with a lid and simmer for 25-35 minutes until pasta and rice are tender
Nutrition Facts
Homemade Rice-A-Roni Gluten Free
Amount Per Serving
Calories 122
Calories from Fat 18
% Daily Value*
Total Fat 2g 3%
Cholesterol 5mg 2%
Sodium 376mg 16%
Potassium 83mg 2%
Total Carbohydrates 21g 7%
Protein 3g 6%
* Percent Daily Values are based on a 2000 calorie diet.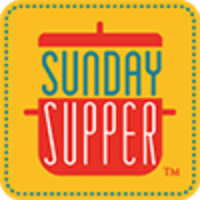 The Sunday Supper Movement is committed to bringing our readers delicious recipes that encourage them to gather and eat together around the family table. Search for your favorite ingredients on our Sunday Supper website. Also check out the Sunday Supper Pinterest boards for plenty more ideas and inspiration.
Sign up for our newsletter to get FREE Sunday Supper recipes delivered right to your inbox!