This post may contain paid links. If you make a purchase through links on our site, we may earn a commission.
If you're planning a vacation, plan on making my Easy Vacation Meals while you're away! These simple recipes are fun meals to make on a vacation, perfect for spending more time enjoying your trip with your family and less in lines at restaurants.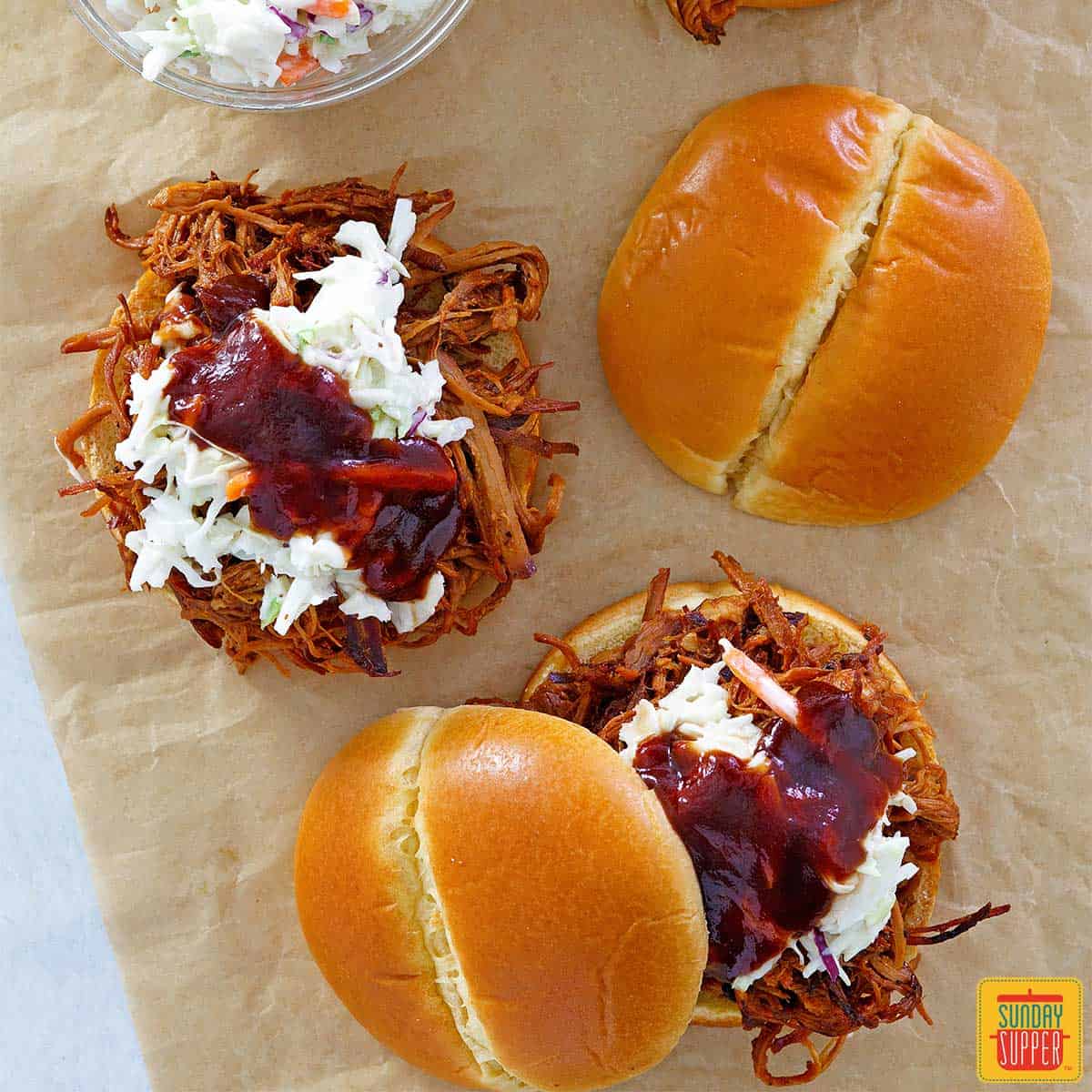 Jump to:
Easy Meals for Large Groups on Vacation
My family and I love to go on trips together, just to relax or to visit extended family out of state. One thing we love about taking a vacation is that we can still enjoy family meals while we're away!
There is no need to wait in line at a restaurant or spend more on food while you're on vacation when you can prepare delicious home-cooked meals that will last you the week.
These are my favorite easy meals for large groups on vacation – the same easy vacation meals I make whenever my family and I go on a trip. I guarantee you will love how simple and fun they are, and how easy it is to make the leftovers into entirely new dishes!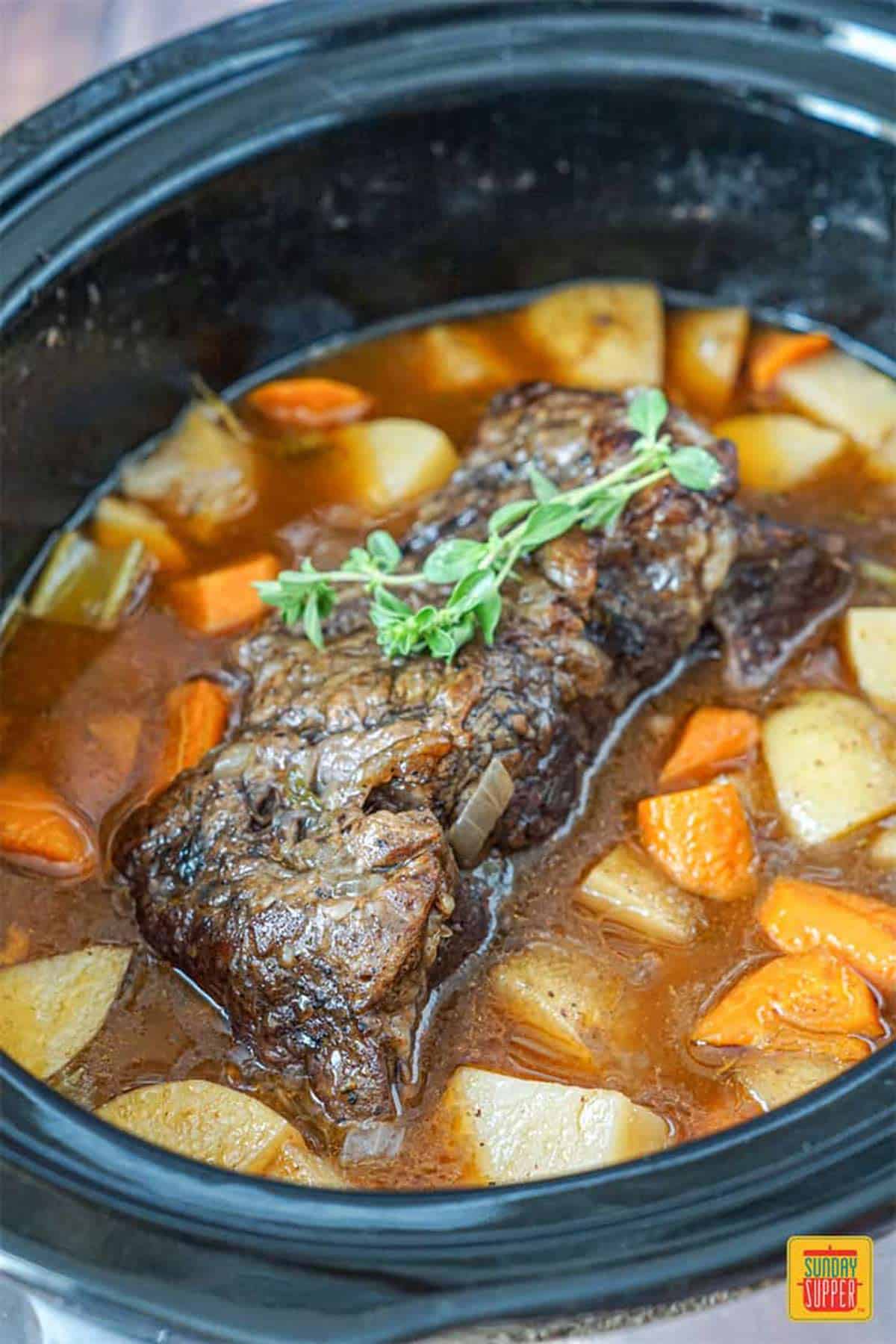 Easy Vacation Dinners FAQs
Easy Vacation Meals
Breakfast Vacation Recipes
Lunch or Dinner Vacation Recipes
Vacation Dessert Recipes
Tips for Cooking on Vacation
Make meatballs at home and freeze them. They will defrost in the cooler on the way, and when you arrive, you can prepare our meatball sauce to add them to!
I always make sauce ahead of time, add it to gallon freezer bags, then freeze the bags. They will defrost on the way in the cooler so they're ready to use when you arrive.
If you want to make a fresh sauce, homemade bolognese is super quick and easy to make!
Slow cooker pulled pork is the easiest meal in the world to make on vacation. What I love most about it is there are so many easy spins on it, like pulled pork fried rice or pulled pork tacos!
I always bring a bag of rice to quickly make a big batch for rice bowls or for fried rice.
More Vacation Dinner Ideas
For more easy vacation dinner ideas, take a look at some of my favorite Sunday Dinner Ideas!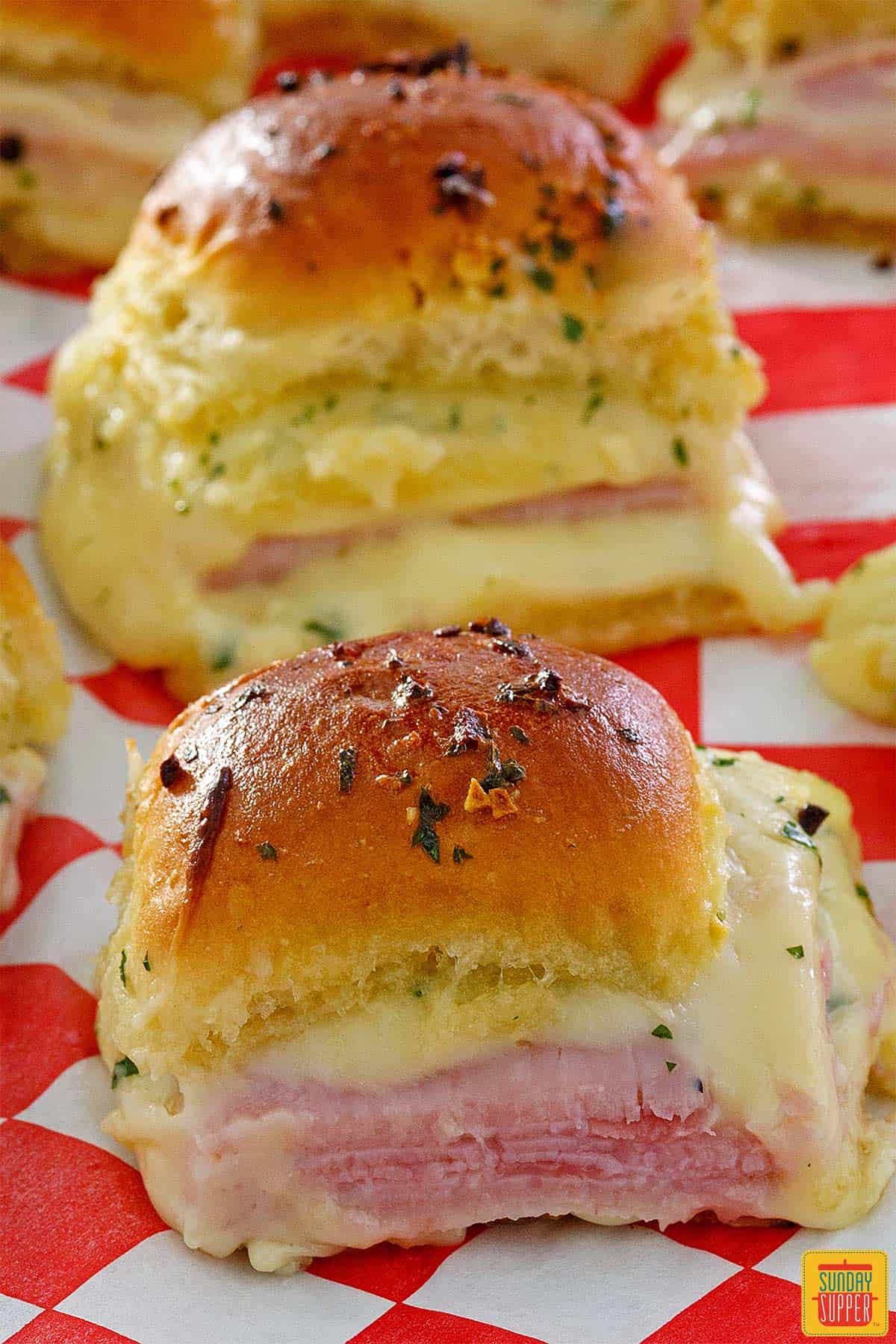 Did you try these recipes? Leave a comment below to let us know what you think! We love to hear from you!