Sunday Supper is an Amazon Associate and may receive compensation for purchases made through affiliate links.
Everybody loves grilled cheese and soup! Kick it up a notch with my the best Gourmet Grilled Cheese Sandwiches and the best soups to pair them with!
These grilled cheese ideas have it all. We go beyond the traditional grilled cheese and soup pairings and bring you new favorites everyone at the table will love!
How to Make a Perfect Grilled Cheese
Best Bread for Grilled Cheese: A perfect grilled cheese starts with the bread. Forget about the bread aisle and pick up fresh bakery bread for the best results. You want it to be fresh and crisp. Or, make it yourself:
Best Cheese for Grilled Cheese
Pick a cheese that melts easily! This is the most important part of choosing cheese for grilled cheese. Here are some of the best cheeses for melting:
Fontina
Mozzarella
Gruyere
Cheddar
Colby Jack
Recipe tips
Butter both sides of your bread. This adds flavor and keeps your grilled cheese from burning. Another choice is to use a little mayonnaise in place of butter.
Use Texas toast instead of regular bread!
Give it toppings! The best grilled cheese ideas are not plain. Our favorite topping is our delicious French Fry Seasoning… it is just amazing!
Best Toppings
Gourmet Grilled Cheese Recipes
We love trying new grilled cheese ideas! Here are our favorite gourmet grilled cheese recipes and all of the best soups to pair them with. You and your family will love these creative grilled cheese recipes!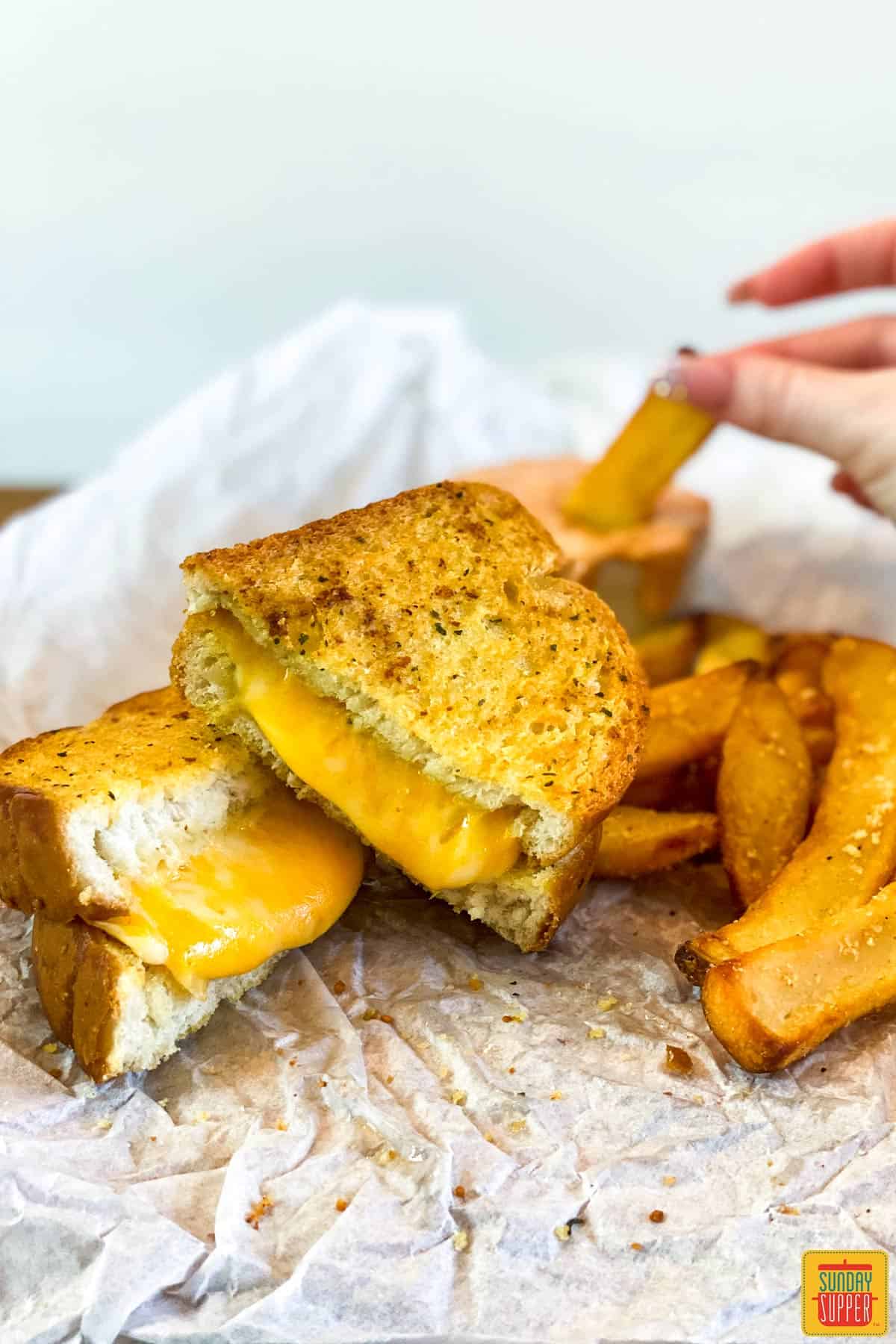 Air fryer grilled cheese is oh-so-crispy and delicious! This is the perfect grilled cheese recipe, especially paired with air fryer frozen French fries, french fry seasoning, and sriracha fry sauce. Yes, please!
The crispiest Air Fryer Grilled Cheese
Crispy, crunchy bread, with ooey, gooey cheese – that's the sign of a perfect Air Fryer Grilled Cheese! This crispy grilled cheese sandwich recipe takes just 10 minutes to make and is easily the best one you will ever eat.
Mushroom Grilled Cheese and French Onion Soup
This is the gourmet grilled cheese of your dreams! Mushroom grilled cheese is magical.
Pesto Mozzarella and Italian Vegetable Soup
Sourdough, basil pesto, mozzarella cheese, tomato, and a little butter make these pesto mozzarella grilled cheese sandwiches SO flavorful! Alongside a bowl of homemade Italian vegetable soup, this is one of our favorite gourmet grilled cheese recipes.
Soups to Pair with Grilled Cheese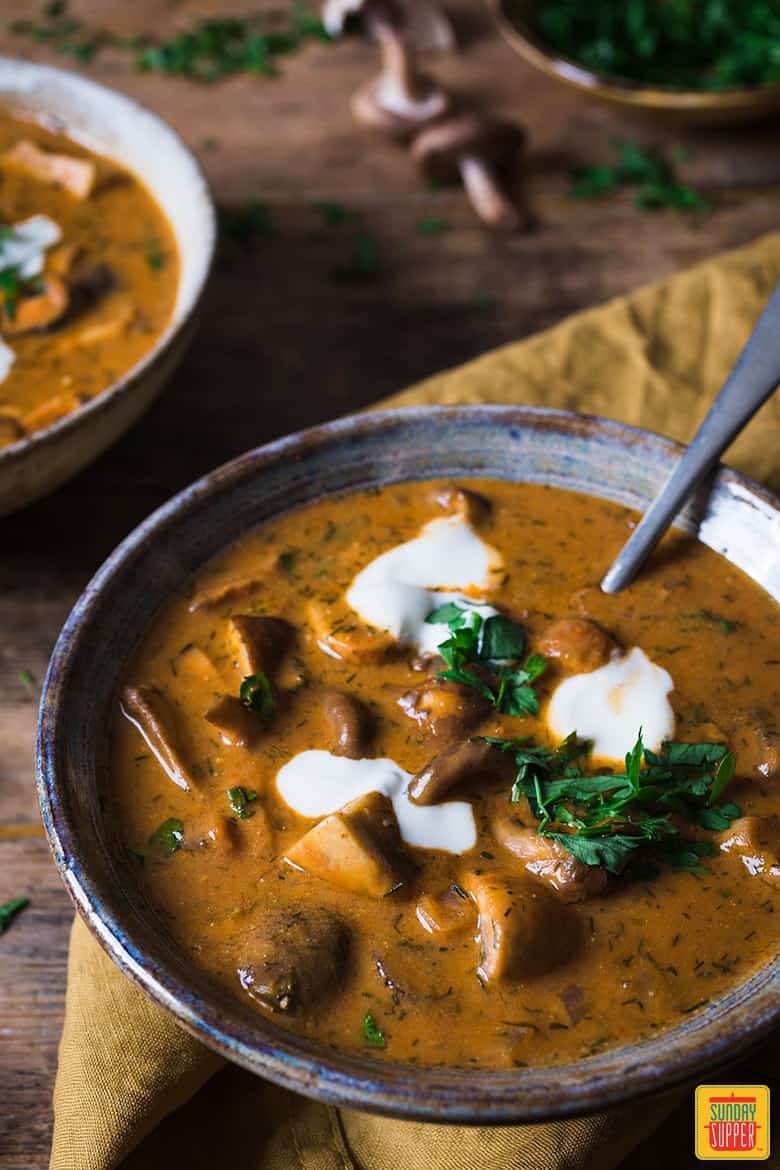 What's your best soup with grilled cheese pairing? We would love to hear from you! Leave a comment below with your favorite grilled cheese and soup, or share with us on Pinterest.