This post may contain paid links. If you make a purchase through links on our site, we may earn a commission.
Put together amazing meal ideas with ground beef following these easy Ground Beef Dinner Ideas! Our ground chuck recipes have everything you need to put together a delicious dinner quickly and using simple ingredients. You're sure to find a new family favorite!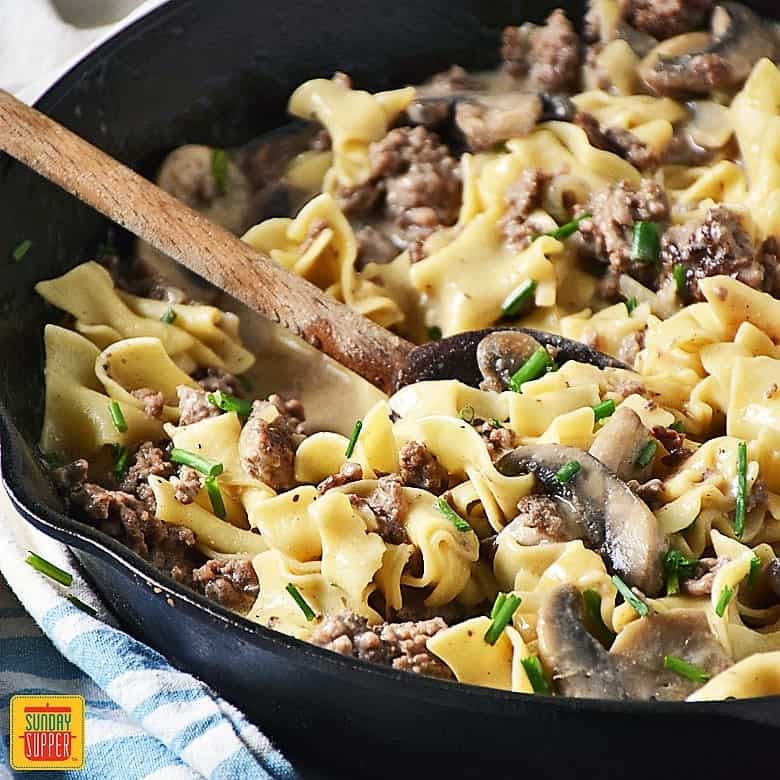 Ground Beef Recipes for Dinner
My family loves ground beef recipes for dinner, from light and fresh ground beef tacos to hearty hamburger stroganoff. We never run out of ideas for what to make with ground chuck, which is exactly why I want to share my favorites with you!
These ground beef chuck recipes have it all: they're easy, use simple ingredients, and come together quickly for a dinner you will be proud of while still spending less time in the kitchen.
I guarantee you're going to love my dinner ideas with ground beef. Let me know your favorite in the comments!
Ground Chuck Recipes
What to Make with Ground Beef
What sets my beef stroganoff recipe apart from the rest is that I use ground beef to make it! I can guarantee you are going to love this recipe. It's budget-friendly and so quick to make, so it's perfect for all you busy parents out there (I know how it is!).
Just smelling this dish cook, you're going to want to dig in right away. Thankfully, you won't have to wait long! In fact, this easy ground beef dinner recipe is ready in just 30 minutes.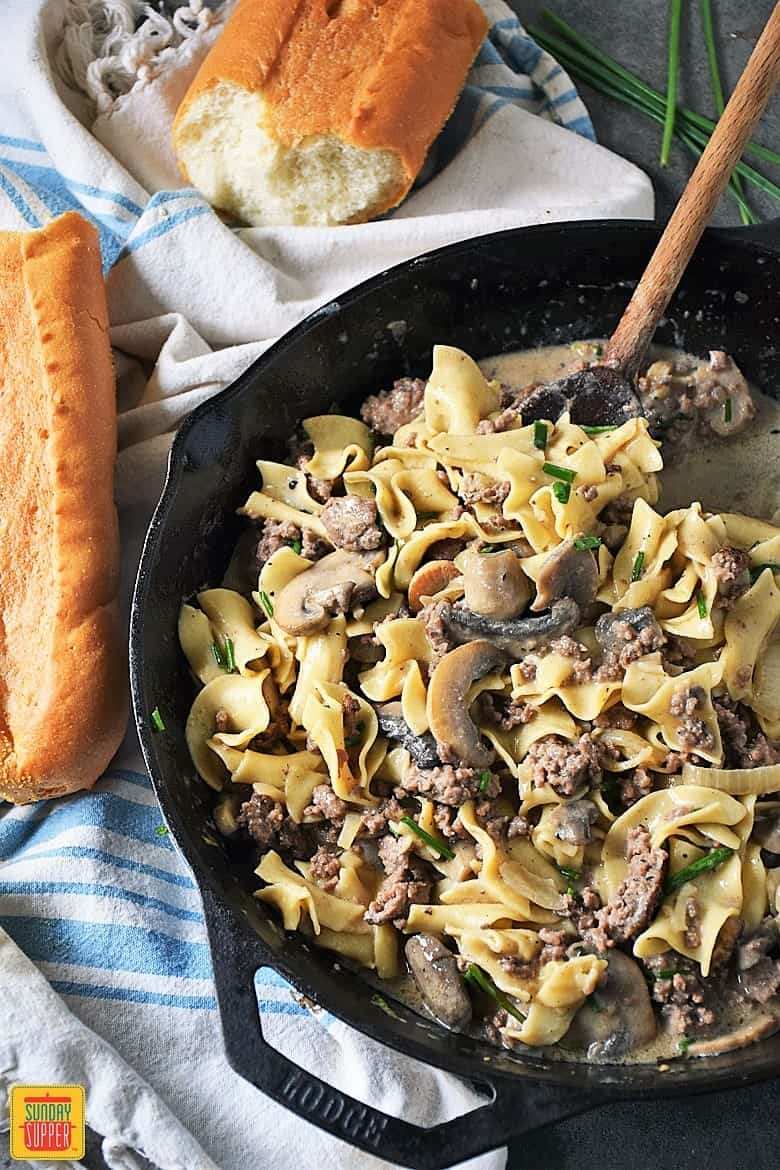 Check out my favorite Gourmet Burger Recipes!
📋 Recipe
Photography by Marion Myers