This post may contain paid links. If you make a purchase through links on our site, we may earn a commission.
Cook your favorite pork chop recipes and more to perfection following my easy Pork Temperature Chart! From pork tenderloin to pork chops, roasts, and even ham, you'll find all the info you need here. Let's get started!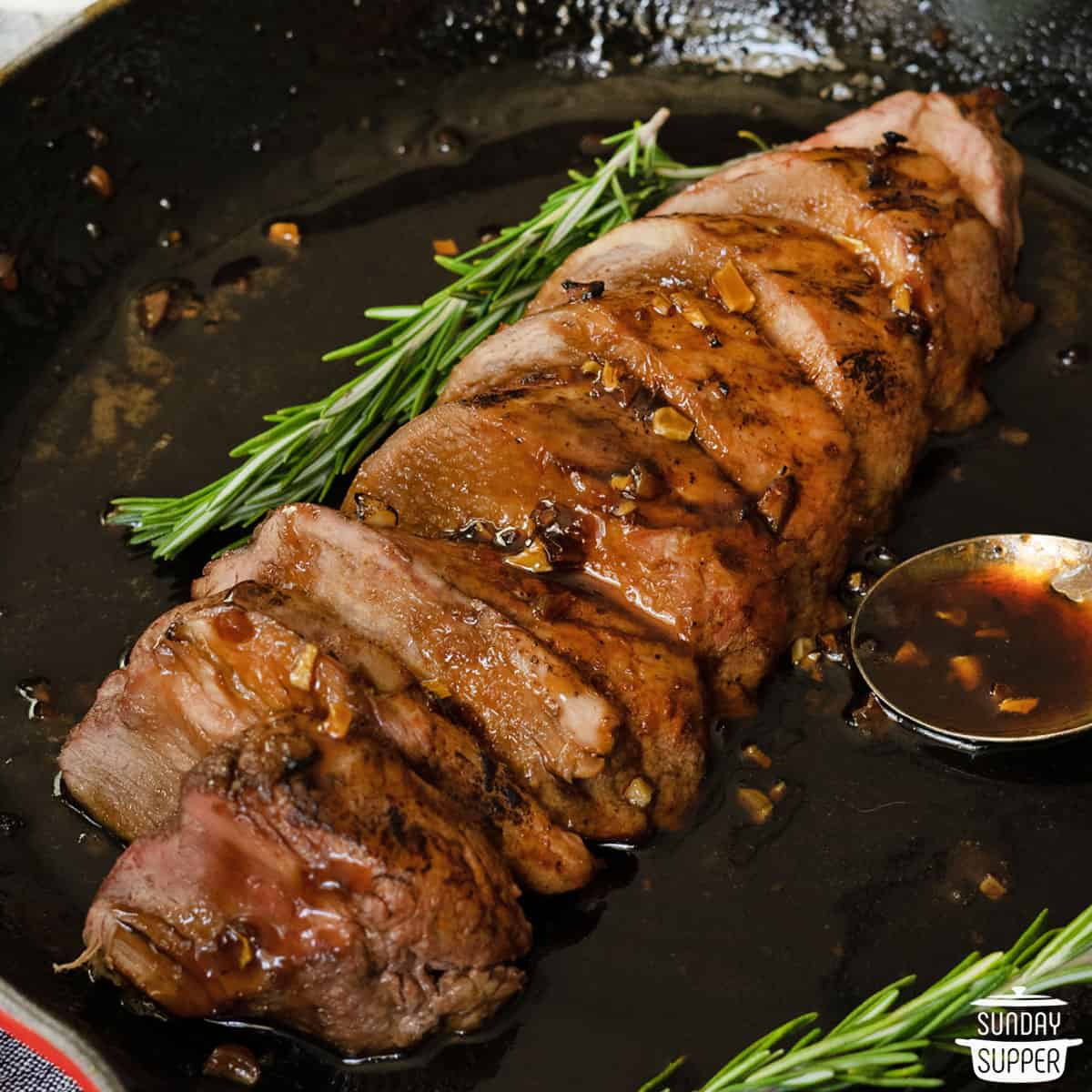 Jump to:
Cooking Pork
I've always been a big fan of pork recipes, but the same can't be said for everyone in my family! One too many dry, over-cooked pork chops, and you might think pork has little to offer in comparison to beef or chicken.
But, it has plenty to offer: if you cook pork perfectly, it makes a tender, juicy protein perfect for taking on the flavors of whatever you pair it with. Best of all, pork is more budget-friendly than ever, so you can save some money cooking it, too.
Whether you're just getting started cooking pork, or simply want a better method, this pork temperature chart is for you. Not to mention, I've included some of my family's favorite pork recipes so you can test your skills!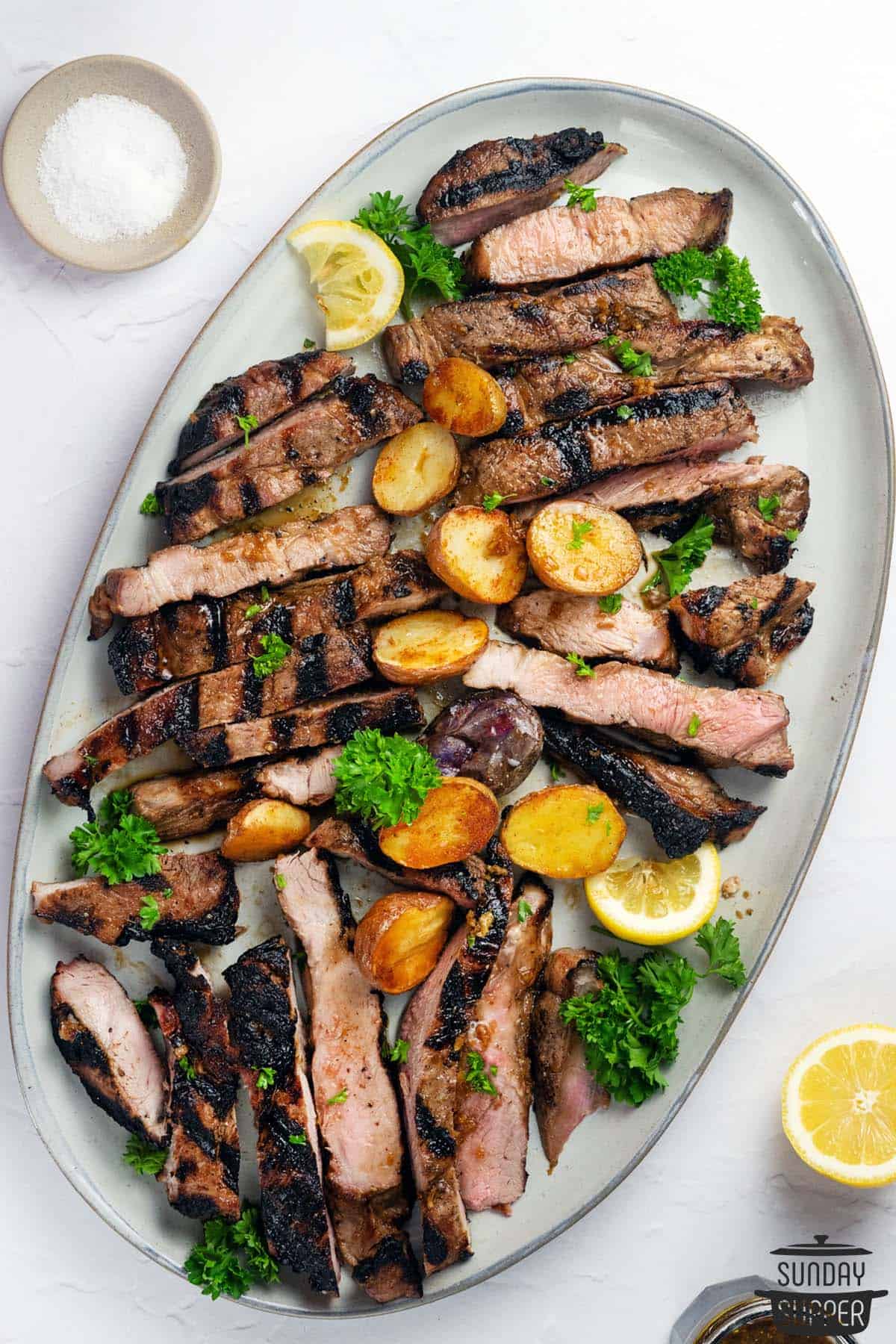 Pork Internal Temperature
As a general rule, the minimum internal temperature for pork, such as chops or roasts, is 145°F as recommended by the USDA.
However, some cuts, such as precooked ham or ground pork, may call for a lower or higher internal temperature depending on the cut.
Read on to find the internal temperature for pork cuts of all kinds, including pork chops, tenderloin, ham, and more!
Pork Chop Temperature
Regardless of cooking method, both bone-in and boneless pork chops require an internal temperature of 145°F to be cooked through. Although the standard used to be higher, you are over-cooking your pork if you cook it further than 145°F.
Use an instant read meat thermometer to measure the temperature of your pork chops. For best results, take it off the heat as soon as it reaches the proper internal temperature, and let it rest before slicing.
See all of our pork chops here: Pork Chop Recipes.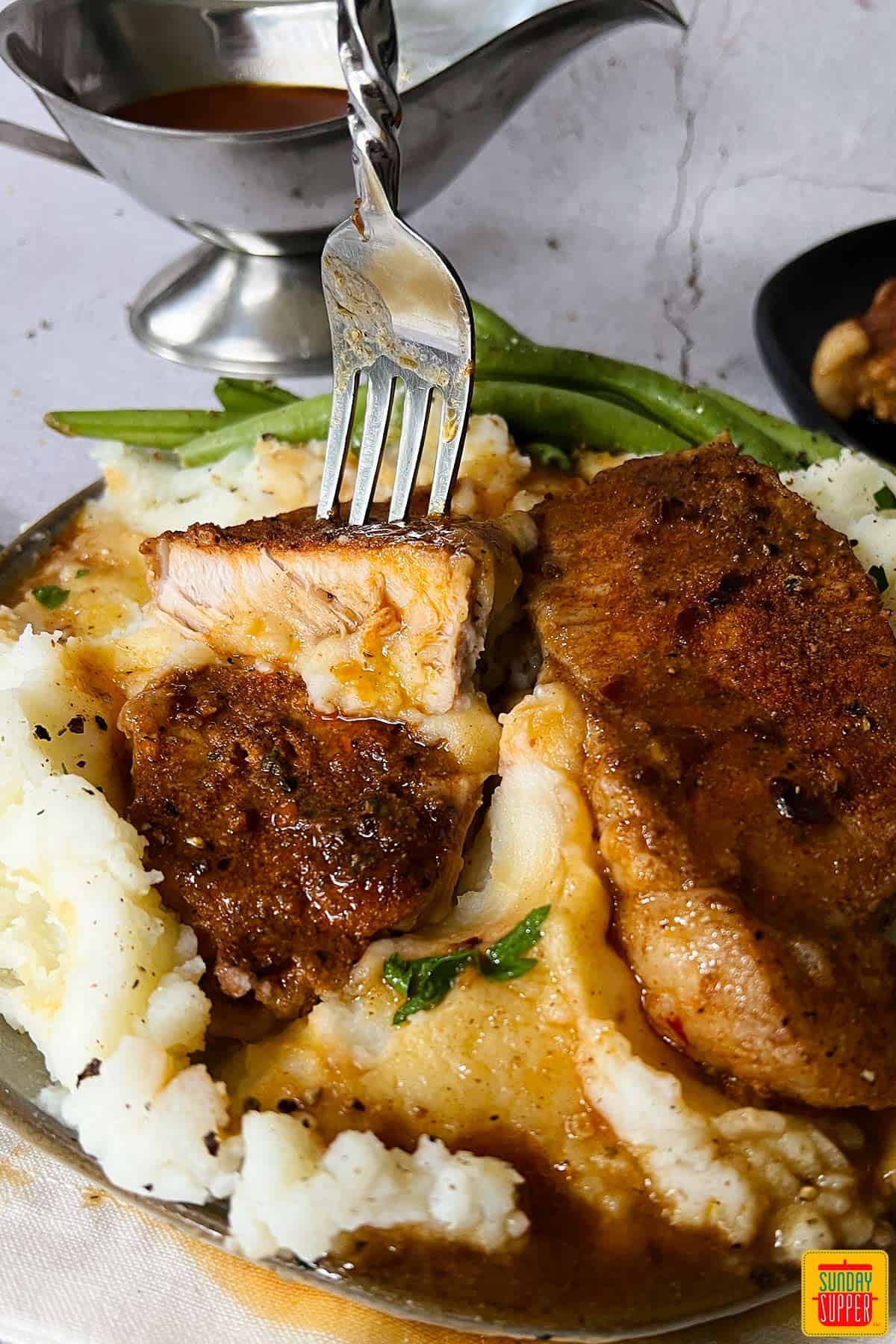 Pork Shoulder Temperature (Pork Butt)
Pork shoulder, interchangeably with pork butt, is technically cooked through as soon as it reaches 145°F; however, similar to beef chuck roast, this cut of meat is better when you cook it for longer.
Pork shoulder and butt are the ideal cuts of pork to make pulled pork, and whether you're grilling, smoking, or slow-cooking the meat, you want it to be fall-apart tender to shred easily and achieve the best taste.
For smaller pork butts, you may not need as high of a temperature. Aim for between 180°F to 190°F for a smaller cut.
Pork Roast Temperature
Just as with pork chops, the ideal pork roast temperature is 145°F. For best results, remove roasts from the heat source at 140°F and allow them to rest for at least 10 minutes until they come to temperature.
Pork Ribs Temperature
Just like pork shoulder and pork butt, the ideal internal temperature for pork ribs is higher than the USDA standard. For fall-off-the-bone results, cook all ribs to above 195°F.
However, some people prefer their ribs less fall-off-the-bone than this level of doneness. If you like a bit more chew to your ribs, cook low and slow and aim for between the minimum of 145°F and 180°F.
Ham Temperature
Because most hams are purchased pre-cooked, they require a slightly lower temperature than pork purchased raw. If you purchase your ham uncooked, make sure to reach an internal temperature of 145°F.
The most important way to make sure you do not overcook or dry out your ham is to baste it before, during, and after the cooking time with ham glaze, and to cover it with foil at the appropriate times.
Ground Pork Temperature
No matter what cooking method you're using or recipe, ground pork should always reach an internal temperature of 160°F for food safety purposes. Make sure to use a meat thermometer to check the temperature of ground pork as necessary.
Ground pork requires a higher temperature than other cuts due to the grinding process, which exposes the internal meat to bacteria found on the outside. Cooking to 160°F kills this bacteria.
Pork Internal Temp FAQ
Temperature Charts
If you enjoyed the recipe, leave a comment and a rating below!
📋 Recipe