Sunday Supper is an Amazon Associate and may receive compensation for purchases made through affiliate links.
Your new favorite tasty dinner ideas for two! Our collection of Simple Dinner Ideas for Two is full of good dinner ideas you'll love. These are quick, easy dinner recipes that make the perfect meals for two!
Whether you're looking for light dinner ideas or an elegant but easy Sunday Supper, these easy dinner recipes for two is just what you need.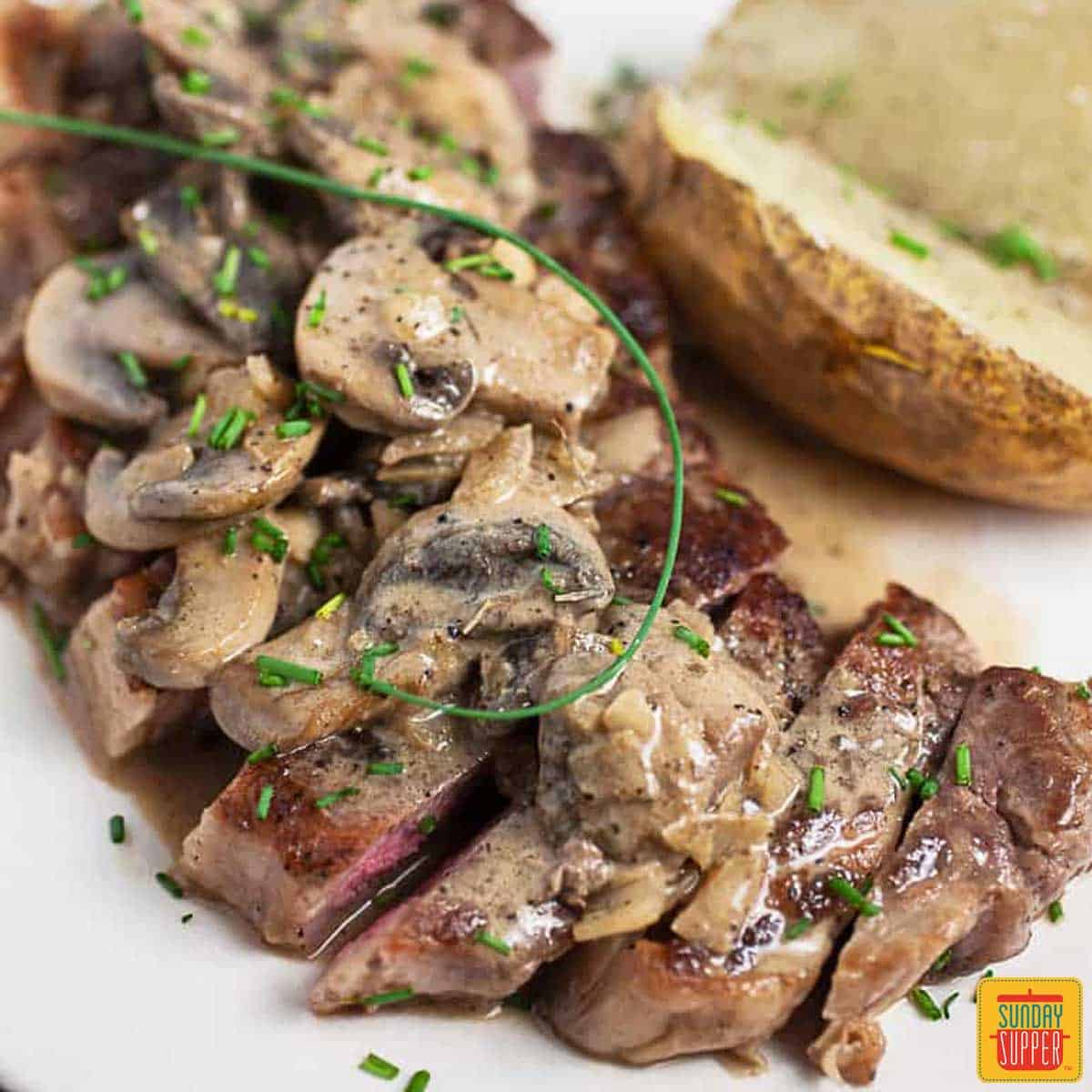 The Best Simple Dinner Ideas for Two
Cooking easy dinner for two recipes can be a challenge when it comes to finding the right portion size. These easy dinner ideas are already portioned as easy meals for two, or they are simple to scale down!
They're perfect for a Valentine's Day menu or a special occasion for you and a loved one.
Steak Dinners for Two
One of the all-time best romantic dinner ideas for two at home is this Air Fryer Surf and Turf recipe. It will blow you away how delicious air fried steak and fried lobster tails are! With a side of asparagus, this is one of the best simple dinners you can make. And yes, it is simple!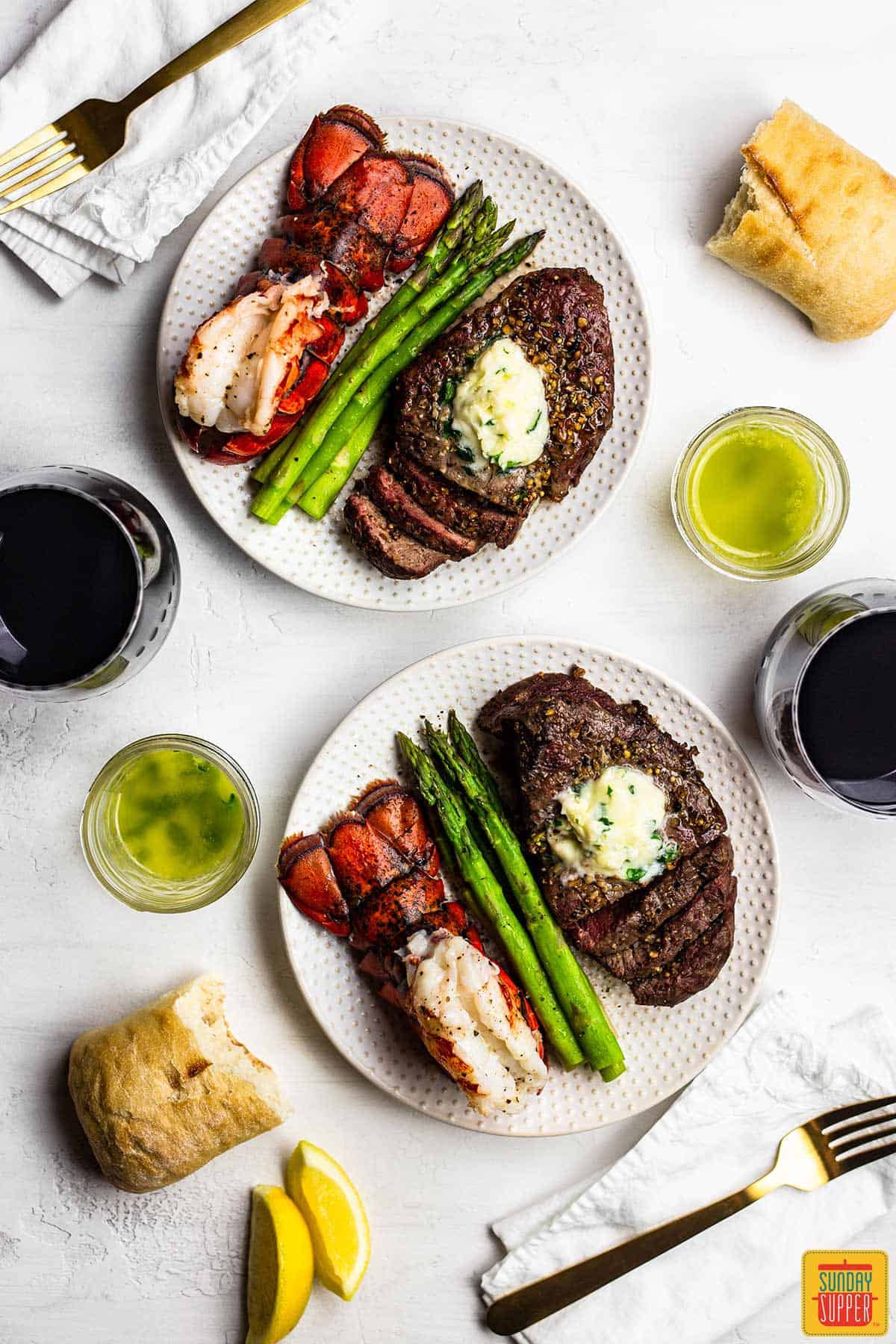 This classic, easy Steak Diane recipe is another one of the best romantic dinner ideas for two. With a deliciously creamy mushroom sauce and under 30 minutes of cook time, it's easy to make but decadent!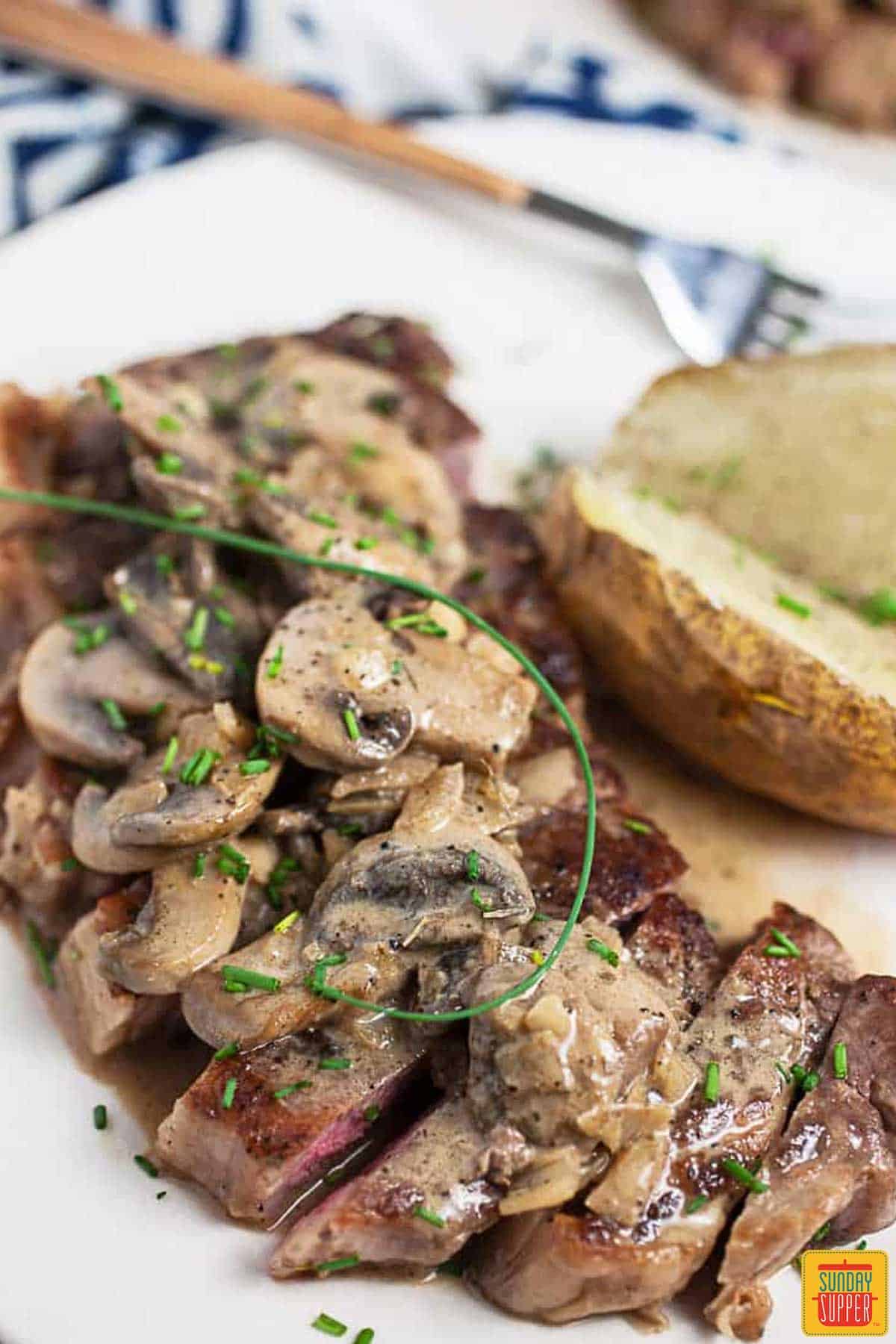 Comfort Food Dinner Ideas for Two
Try this comforting Celery Root Soup and Lobster Dinner for Two on a chilly night. Its creamy bisque base and buttery lobster will leave you feeling warm inside and out! You're going to love the restaurant-quality taste of this easy dinner idea.
Lasagna for two? You bet! Delicious, cheesy lasagna for two is ready in just a little over an hour. It's the perfect portion for a simple dinner for two, and super easy to make. You will love this traditional lasagna recipe!
Creamy and delicious Italian Sausage and Kale Pasta bake is ready in just 35 minutes! It's one of our favorite easy supper recipes for two, especially on a weekend. The best part is, you can make it all in one cast iron skillet – so it's easy clean up, too!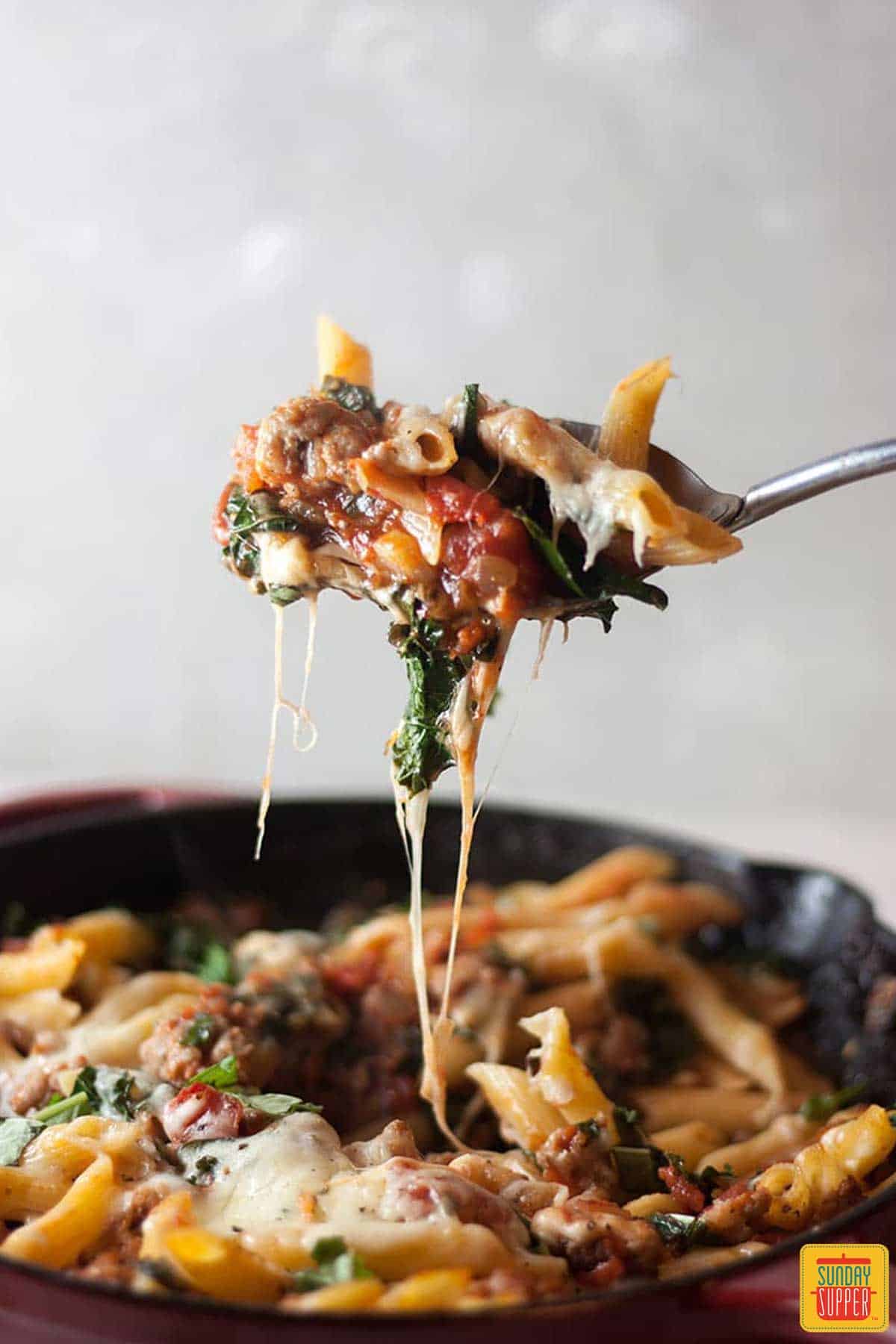 Easy Creamy Chicken Tetrazzini is an oh-so-delicious and cozy chicken casserole recipe. Prep it ahead of time or even use leftover chicken! This is an easy chicken dinner that's so delicious, you might want to double the recipe for leftovers.
Fun Dinner Ideas – Quick Meals for Two
Rasta Pasta is one of the best home dinner ideas when you're cooking for two. It's fun, flavorful, and so easy to make! Plus, it takes under an hour to make, and aside from the pasta, it cooks all in one skillet. Simple and delicious!
Full of fresh flavors from roasted veggies, black beans, and Queso Fresco, this Vegetarian Taco Recipe is a must-try quick dinner for two! This will become one of your favorite light dinner recipes. It's so easy and SO flavorful!
Seafood Dinner Ideas for Two
Full of succulent shrimp, fresh veggies, and classic Creole seasoning, this Shrimp Creole recipe is amazingly flavorful! Shrimp Creole is one of the most fun Friday night dinner ideas, and one of the best ideas for a simple dinner, too.
For one of the most refreshing, light dinner recipes perfect for two people, try our Salmon Poke Bowl! You can make this easy poke bowl in just 20 minutes with light, fresh, and simple ingredients.
More of the Easiest Dinner Ideas You'll Love
Try our favorite easy dinner ideas for kids – our Sunday dinner ideas! Bringing your family back around the dinner table is easy with these delicious dinners. Kids love our cheesy dinner ideas, too!
Busy on the weekdays? Our favorite meal prep dinners will save you time and energy while still enjoying great dinners every day of the week! Meal prep recipes like our Chicken Fajita Bowls are flavorful and so easy to make, especially if you're freezing dinners.
What are your favorite quick and easy supper ideas? Let us know in the comments below! We love to hear from you. And don't forget to save Simple Dinner Ideas for Two 📌 on Pinterest!