This post may contain paid links. If you make a purchase through links on our site, we may earn a commission.
The Best Steak Recipes for grilling, oven-cooking, pan-frying, and more! You are going to love these simple steak recipes. Everything from reverse sear ribeye to grilled beef short ribs is on this list!
Find the perfect steak recipe for any occasion, like Memorial Day, Father's Day, the 4th of July, or Labor Day. Whether you're grilling out or pan-frying, our versatile, tasty steak recipes have you covered.
I love steak dinners. What could be better than a hearty, juicy steak recipe with a fresh veggie side like Mexican street corn? Even better if you're cooking it on the grill. Steaks make the best grilling recipes!
But honestly, there are so many ways to cook steak. You can pan-fry it, reverse sear it and cook it in the oven, grill it, or even air fry steak (yes, it's true! I'll share how!).
These are my favorite steak recipes, pan-fried, oven-baked, grilled, and more. I promise that by the end of this list, you will be putting together a shopping list in your head. You will want one of these steaks ASAP!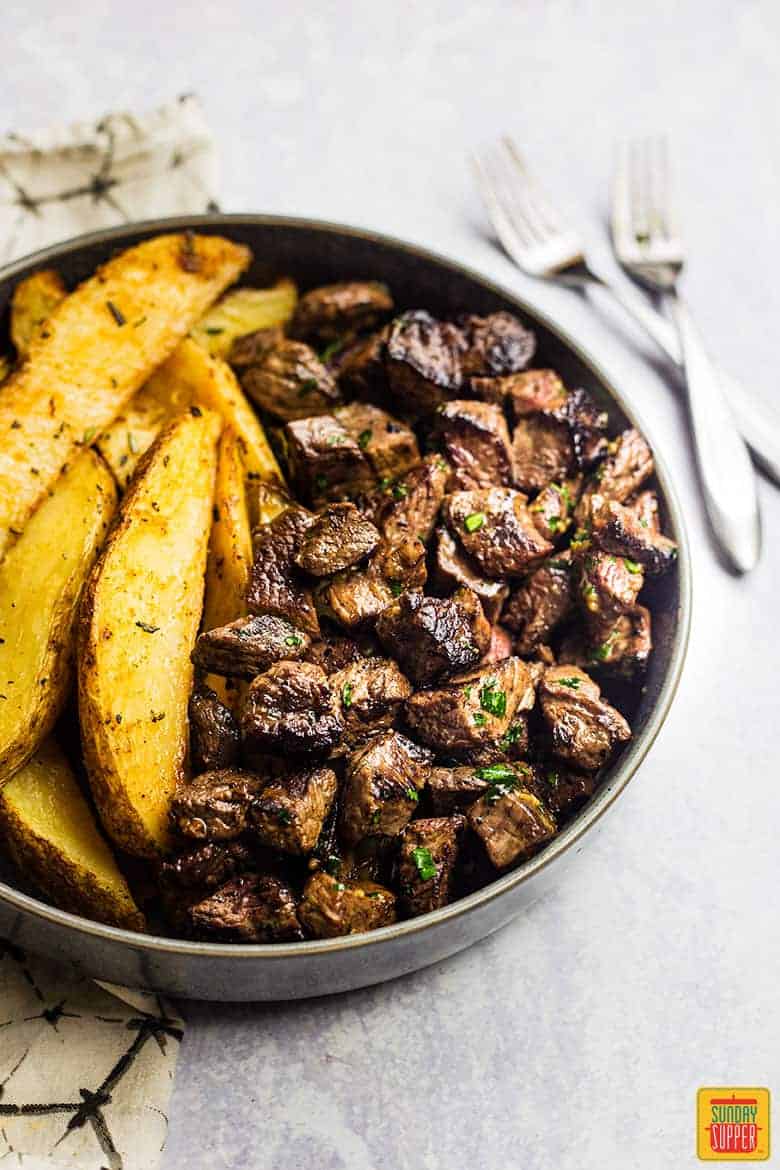 Juicy Garlic Butter Steak Bites
Where do I even begin with these Juicy Garlic Butter Steak Bites? They are out-of-this-world delicious. Topped off with my favorite Garlic Butter Recipe, these tender bites of steak will have you hooked. Serve them with a side of crispy potato wedges, and you're all set.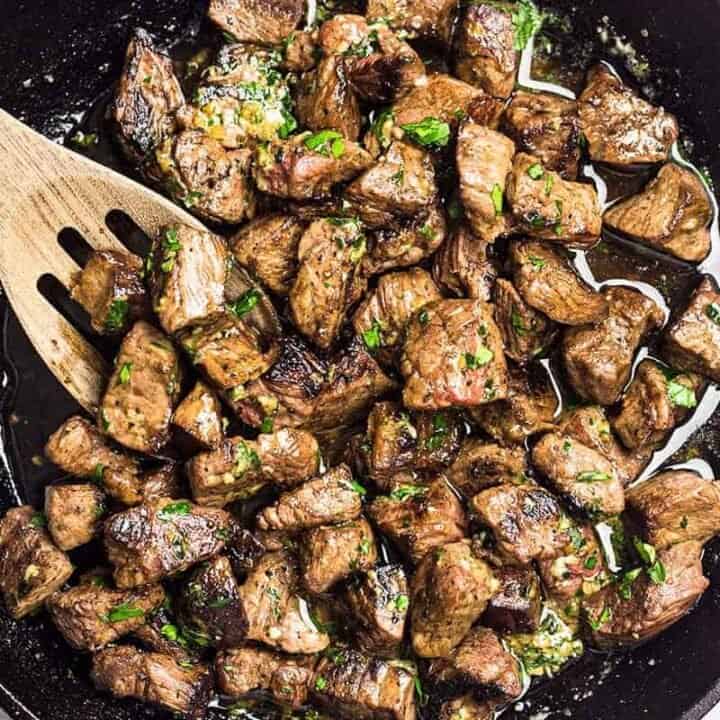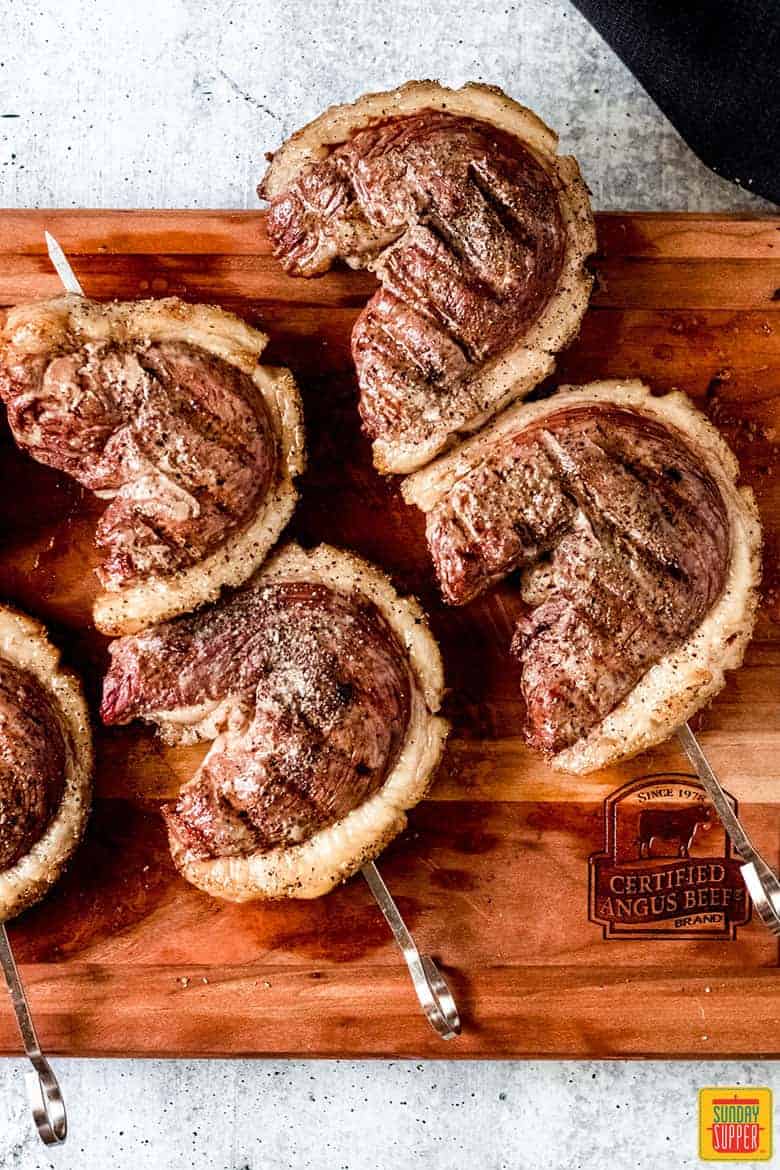 Grilled Picanha Steak (Sirloin Cap)
One of my all-time favorites, Grilled Picanha Steak is an unbelievably tender steak recipe. If you have yet to try sirloin cap, give this picanha steak recipe a try. It's a Brazilian steakhouse staple and tastes truly incredible!
Picanha Steak
Brazilian picanha steak is one of the most flavorful cuts of beef you will find. You won't believe the incredible taste of this picanha recipe!
Get this recipe!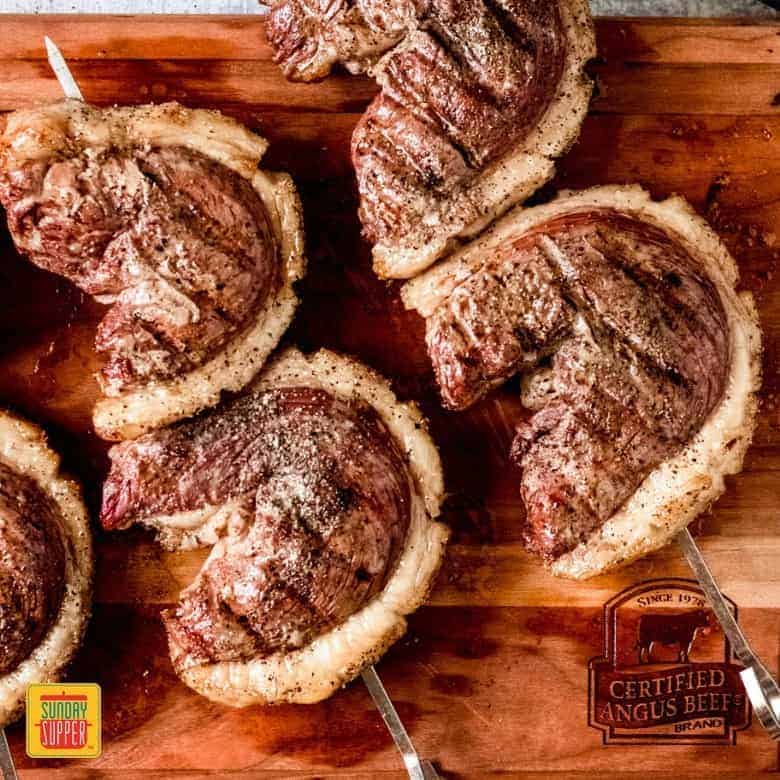 Reverse Sear Ribeye Steak
"Wow" is all I have to say about this perfect Reverse Sear Ribeye Steak. It is so juicy, so flavorful, and SO easy. This is one of the best ribeye steak recipes you will ever try. You're going to love how simple it is to get the perfect temperature for steak with this recipe!
Grilled Chuck Steak with Compound Garlic Butter
Easily one of the best steak recipes for grilling. This Grilled Chuck Steak is tender, flavorful, and budget-friendly, too. You are going to love the flavor of the compound butter topping. Serve it with some foil pack potatoes, and it's a guaranteed show-stopper!
How to Cook Chuck Steak
Decadent and flavorful chuck tender steak is marinated, grilled until juicy, and then topped with an Italian herb compound butter for steaks in this delicious grilled chuck steak recipe!
Get this recipe!
Pssst, hey! Don't forget the sides! Our Easy Side Dishes for Steak are perfect for any one of these simple steak recipes. My favorite? Our Grilled Potatoes.
Easy Steak Foil Packets
Did someone say foil packs? If you want easy, this is it! This Steak Foil Pack recipe is as simple as it gets when it comes to cooking steak, and yet it tastes amazing. Wrap it all up in a foil pack with seasonings and sides and cook it on the grill or in your oven right in the foil.
Steak Foil Pack
Steak foil pack is an easy meal with minimal clean up! You can make this foil pack dinner on the grill or in the oven, and it's simple to change up, too.
Get this recipe!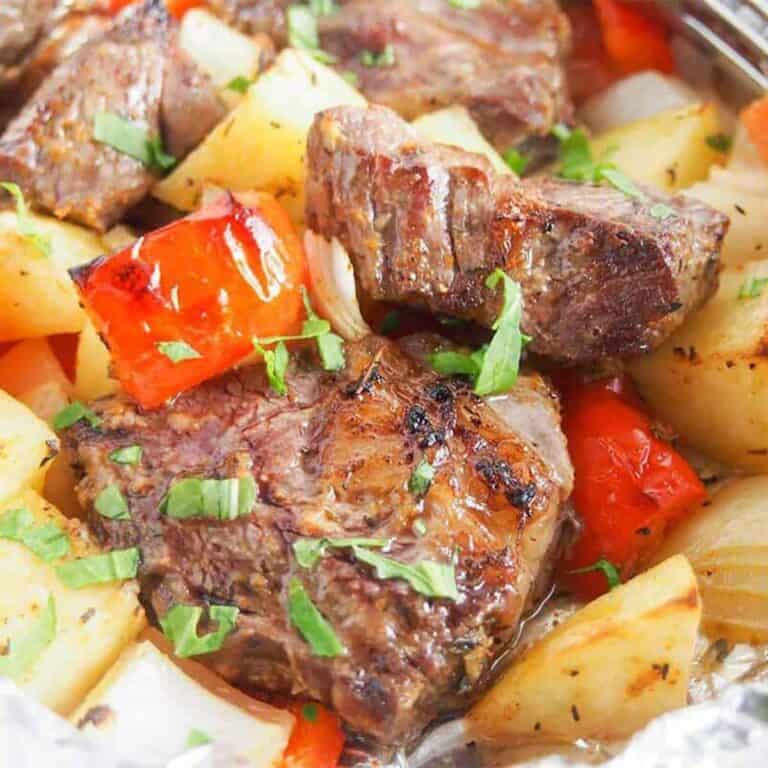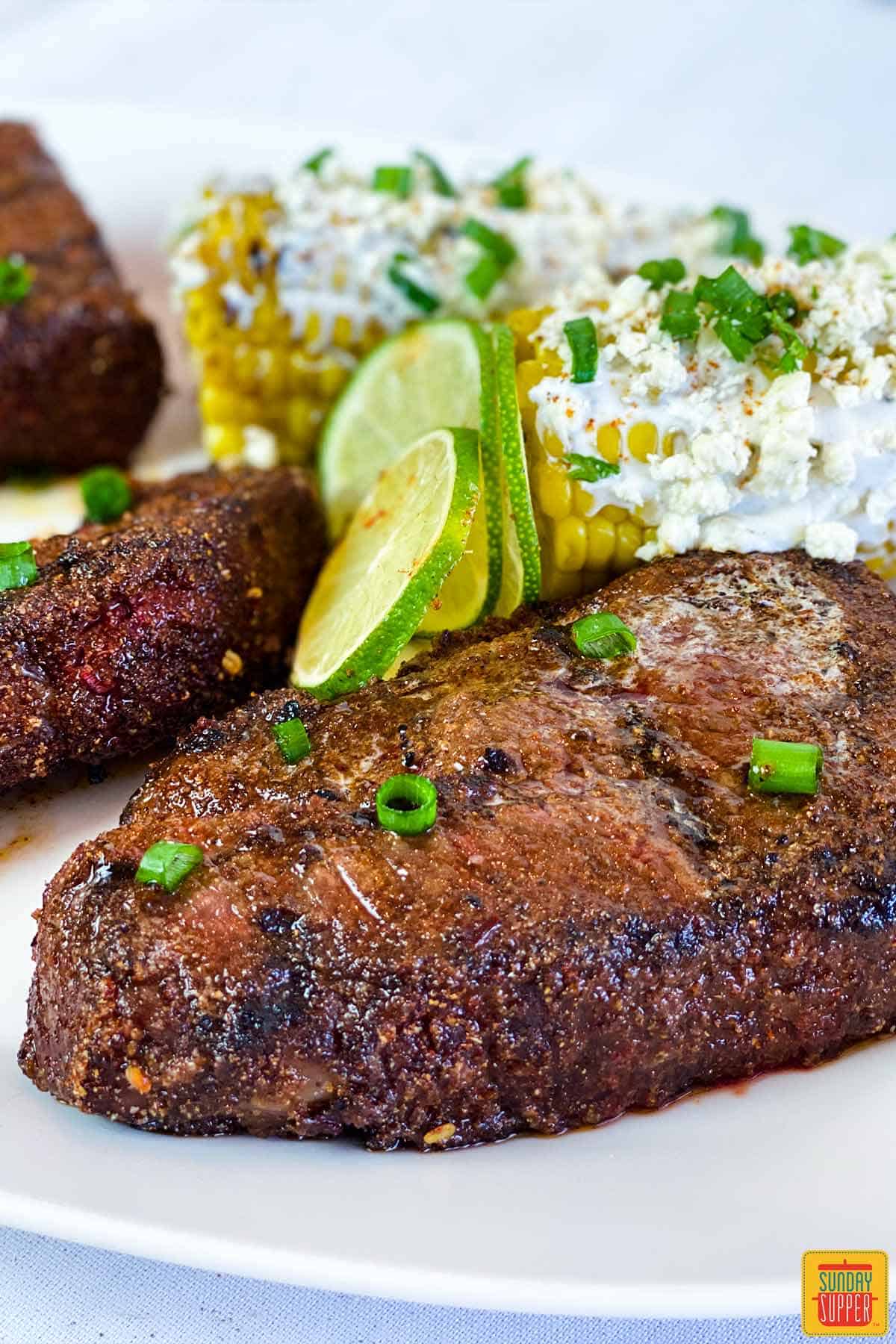 Grilled Beef Short Ribs
I could go on all day about these Grilled Beef Short Ribs, but the truth is, you just need to try them. This recipe is so delicious and so easy to cook on the grill! Plus, it uses our Best Dry Rub for Steak. I'll warn you right now that you're going to want to put this dry rub on everything.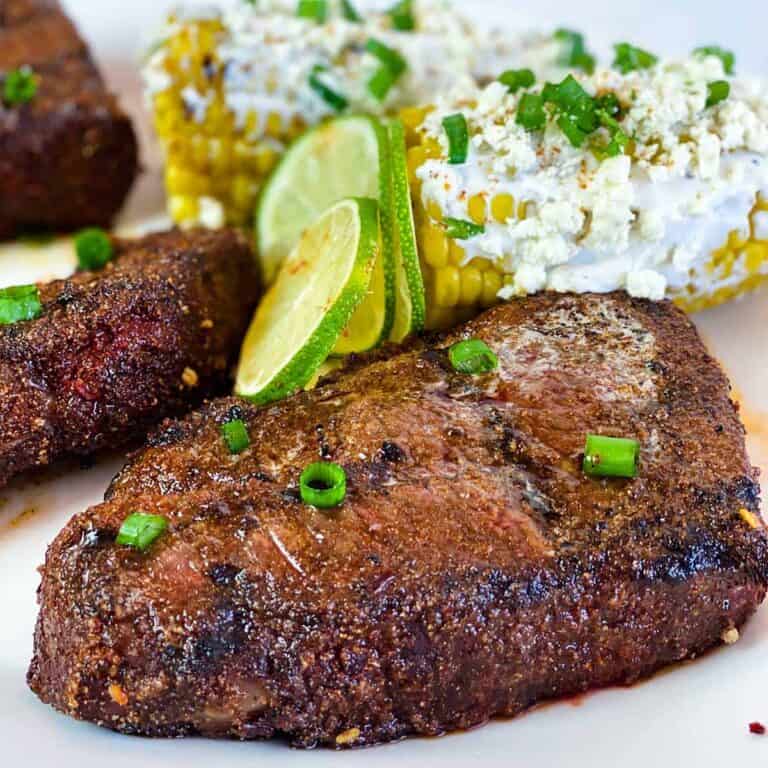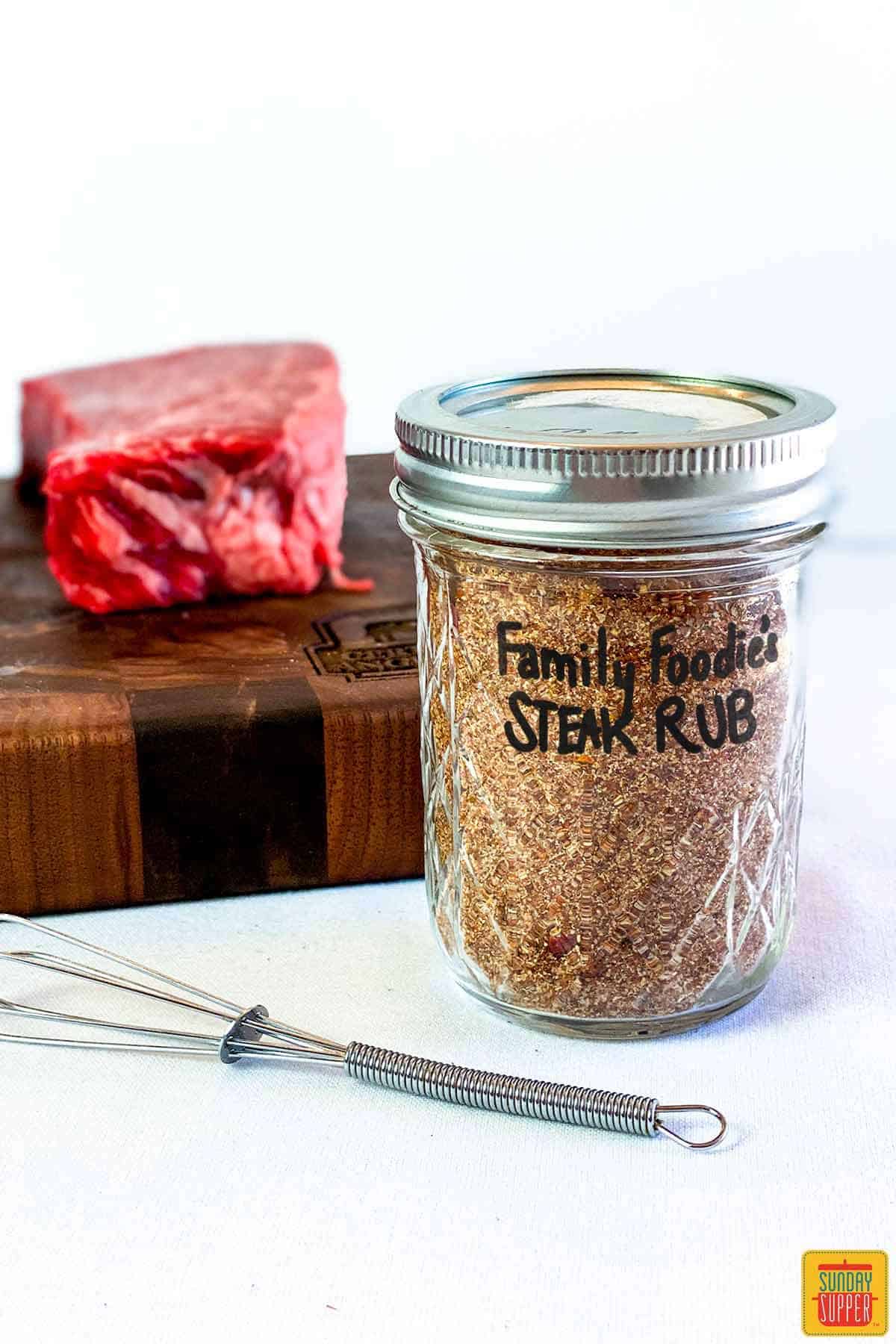 Best Dry Rub for Steak
Trust me, you really are going to want to put this Dry Rub for Steak on every single steak you make. It tastes incredible! It's the perfect combination of seasonings for any steak cut. I love it for grilling, but you can use it for any cooking method.
Steak Rub
This is the Best Dry Rub for steak, ribs, and more! With just a few simple pantry staples, whip up the perfect rub to use on all your favorite summer grilling recipes.
Get this recipe!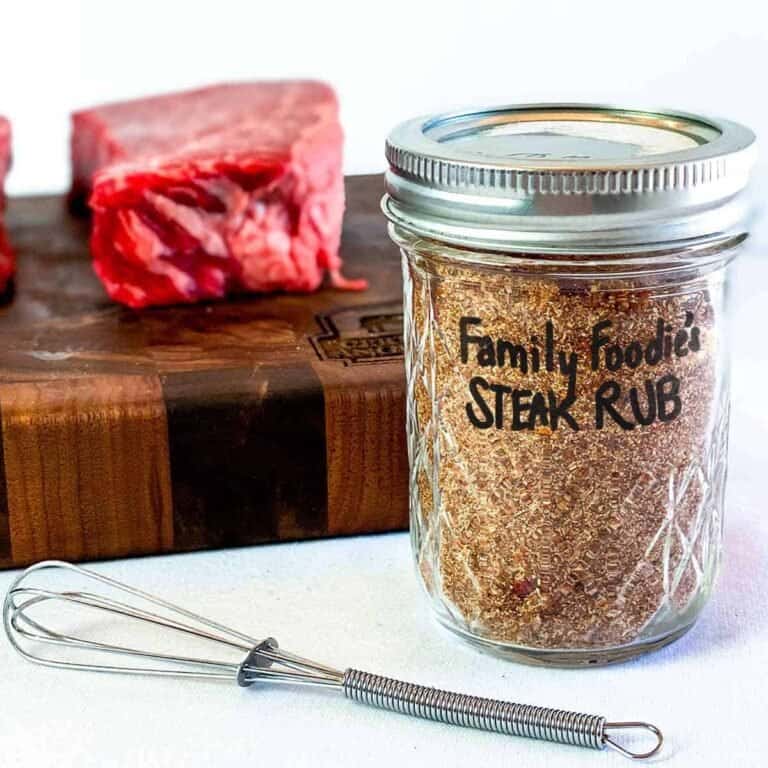 Portuguese Beef Skewers (Espetadas Madeira)
Steak kabobs are just irresistible, if you ask me. Tender steak on skewers with bay leaves and coated in the most delicious seasoning. What could be better? The only way to improve this incredible recipe is to pair it with a side dish like Tomato Cucumber Feta Salad!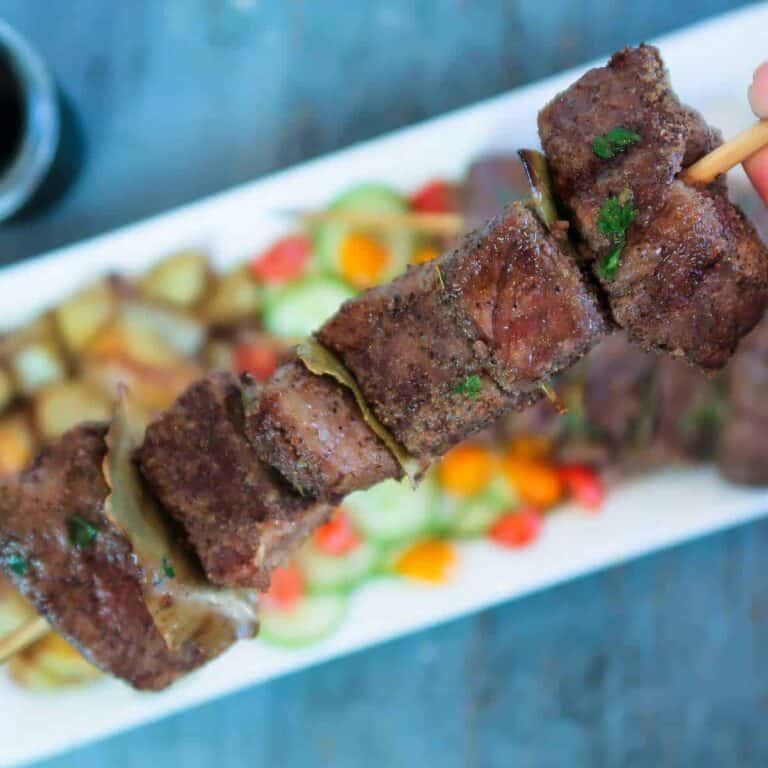 Porterhouse Steak with Foil Pack French Onion Green Beans
This Porterhouse Steak recipe is just delicious. Dad especially will love this recipe for Father's Day! The French Onion Green Beans on the side are so tasty and, better yet, they are made in a foil pack. I'm telling you, foil packs make everything easier!
Porterhouse Steak Recipe with French Onion Green Beans
Grill up this incredible Porterhouse Steak Recipe with French Onion Green Beans cooked in a foil pack! This simple steak recipe is made with juicy porterhouse steak, red potatoes, foil pack green beans, Vidalia onion, and button mushrooms. It's an easy grilling recipe you'll love!
The best way to cook steak on the stove-top is in a cast iron skillet! Take a look at our guide on Cast Iron Care. We have a ton of cast iron skillet recipes to try, including a few of these steaks.
Air Fryer Steak
I told you I would deliver on how to air fry steak, and here it is! This Air Fried Steak Recipe is almost too good to be true. Not only does it cook in a flash, but it cooks perfectly. Just look at that juicy red middle and the beautiful crust on the outside! Top it off with garlic butter, and you are good to go.
Surf and Turf Recipe
Juicy steak in air fryer with fried lobster tail is an amazingly flavorful surf and turf recipe perfect for a special occasion.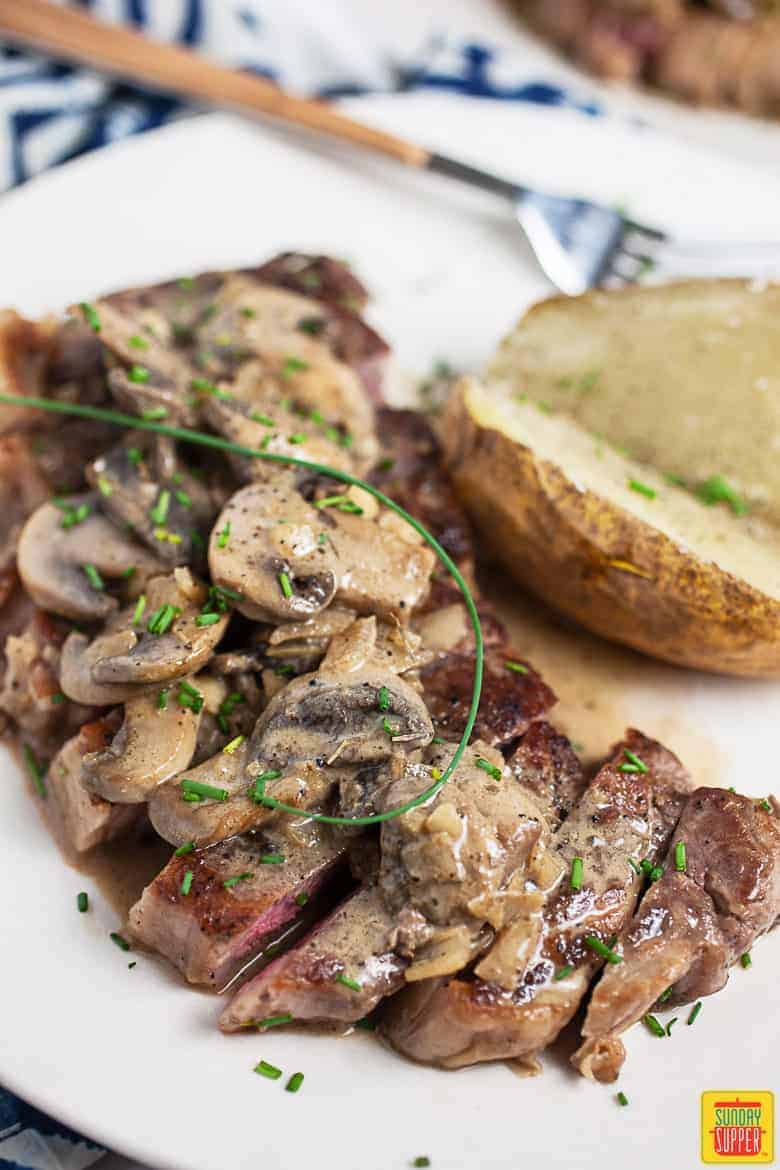 Steak Diane Recipe
Steak Diane is actually one of my favorite steak dinners, and, to be honest, one of the best steak recipes ever. I guarantee you that one bite of this recipe will put you under a spell. You will daydream about making this steak again. It's especially perfect for special occasions like Valentine's Day!
Steak Diane
Rich and decadent, this Steak Diane recipe is a flavorful meal of tender steak with a creamy mushroom sauce!
Get this recipe!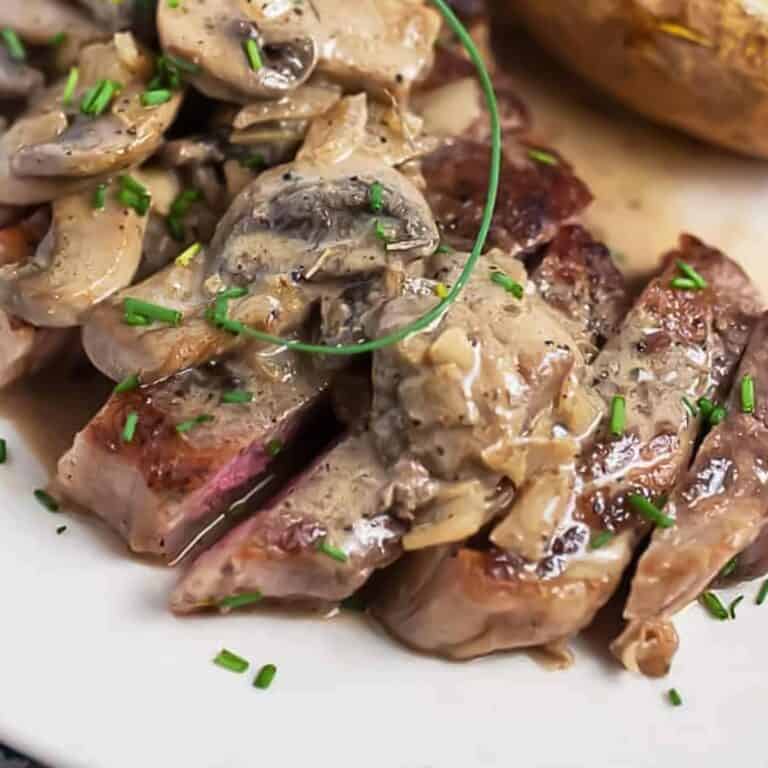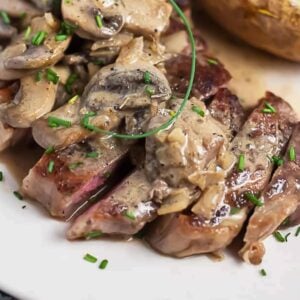 Grilled Filet Mignon
Indulgent, deliciously flavorful grilled filet mignon is a must-try – and my recipe makes it easy!
Grilled Filet Mignon
Indulge in the ultimate steak experience with my Grilled Filet Mignon recipe! Tender and juicy, it's a restaurant-quality dish you can make at home.
Get this recipe!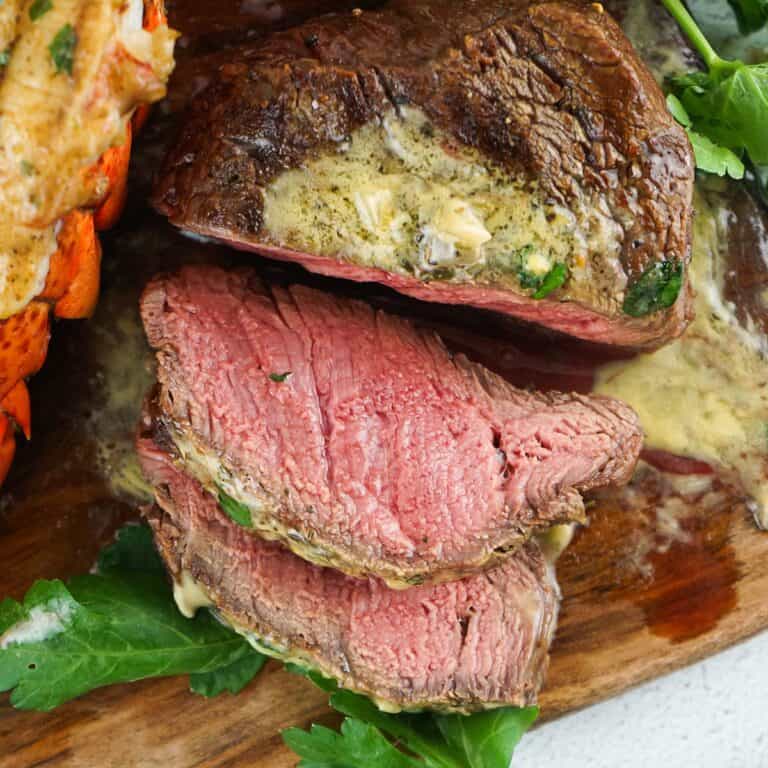 Leftover Steak Recipes
If you have any leftovers after cooking your steak, these are the best leftover steak recipes! My personal favorite are the steak nachos. They are super flavorful and a great way to use up your leftovers.
Did you try our best steak recipes? We love to hear from you! Leave a comment below with your favorite recipe or what you cook the most at home. What do you want to see us cook next?
Try serving your steak recipes with Easy Garlic Butter Sauce or Creamy Lemon Butter Sauce. I guarantee you'll love it!