October is the month that many of us look forward to for cooler weather and the first signs of Fall! As the leaves begin to turn color and the air picks up a chill, what could be better than a hearty bowl of soup or stew? Our Sunday Supper recipes this week feature our favorite comfort food soup and stew recipes to cozy up with when the temperature drops.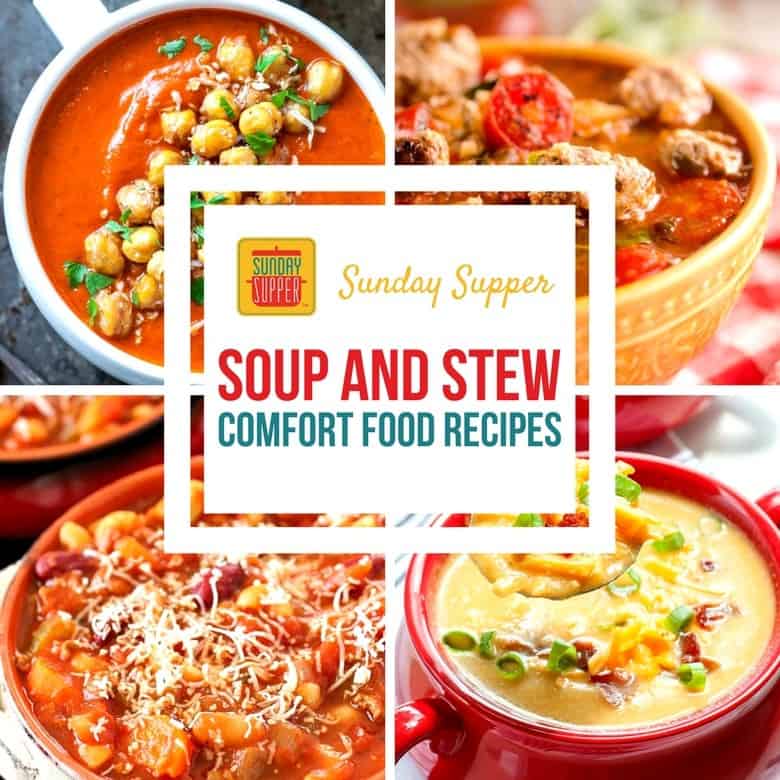 Our favorite Sunday Supper recipes for the colder months are comfort food, and when it comes to comfort food, you can't go wrong with a hearty and warm bowl of soup or stew.
Whether you prefer a bowl of soup chock full of vegetables like minestrone or a hearty beef stew, you're sure to find something to love in this list of comfort food soup and stew recipes!
Comfort Food Soup and Stew Recipes

1. This smoky roasted red pepper tomato soup featured right here on Sunday Supper Movement is easy to make and so comforting!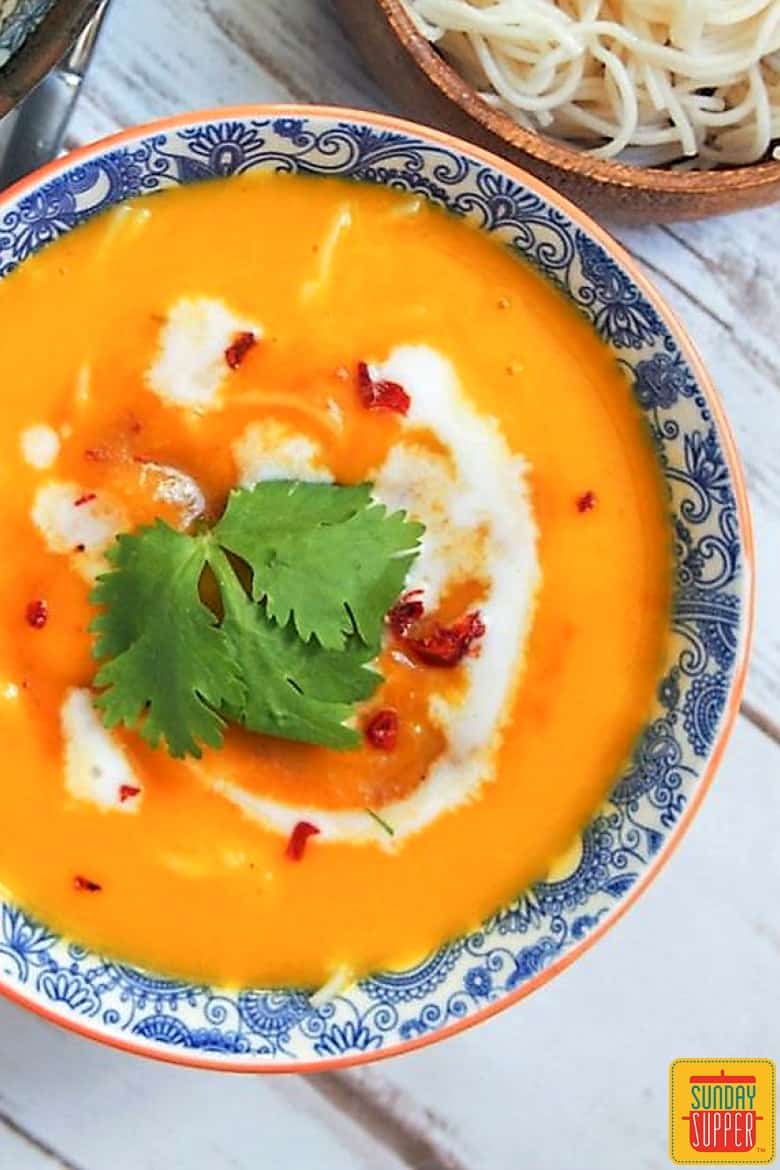 2. Thai squash soup is a smooth butternut squash soup flavored with Thai curry, and it's just perfect for cooler weather! You can see it here on Sunday Supper Movement.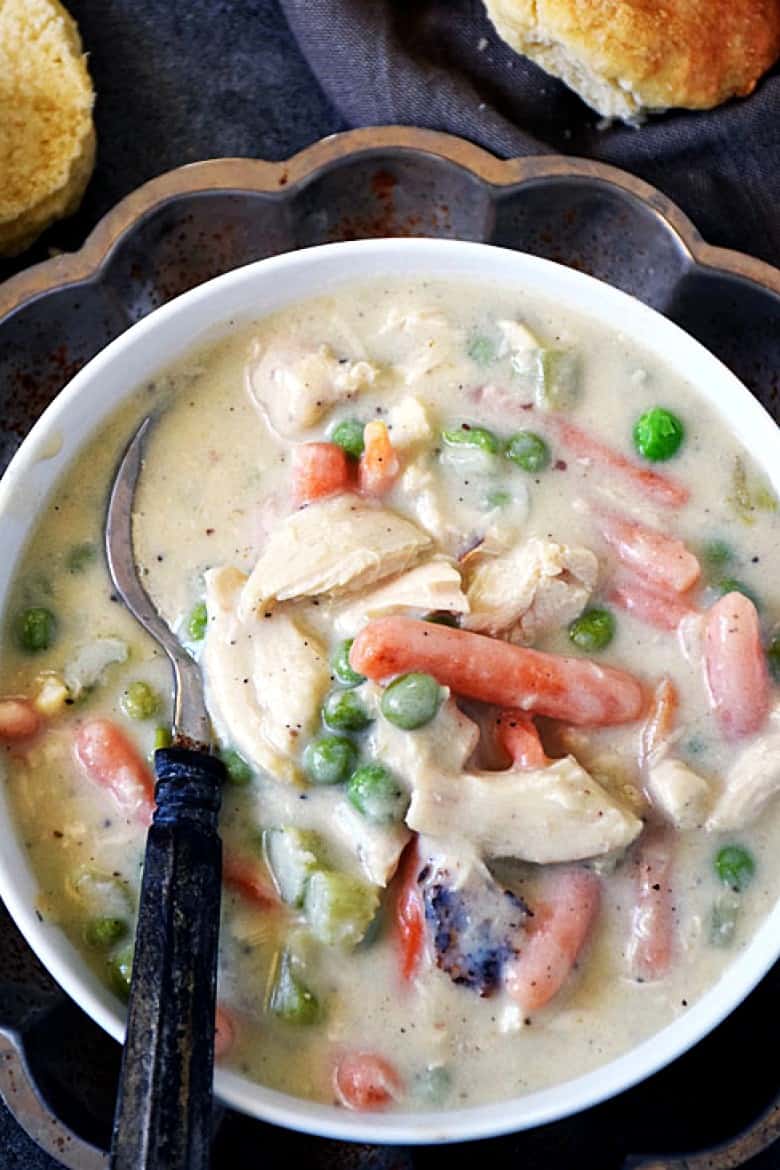 3. This creamy chicken pot pie soup from Life Tastes Good is a comforting twist on a classic that will have you coming back for seconds.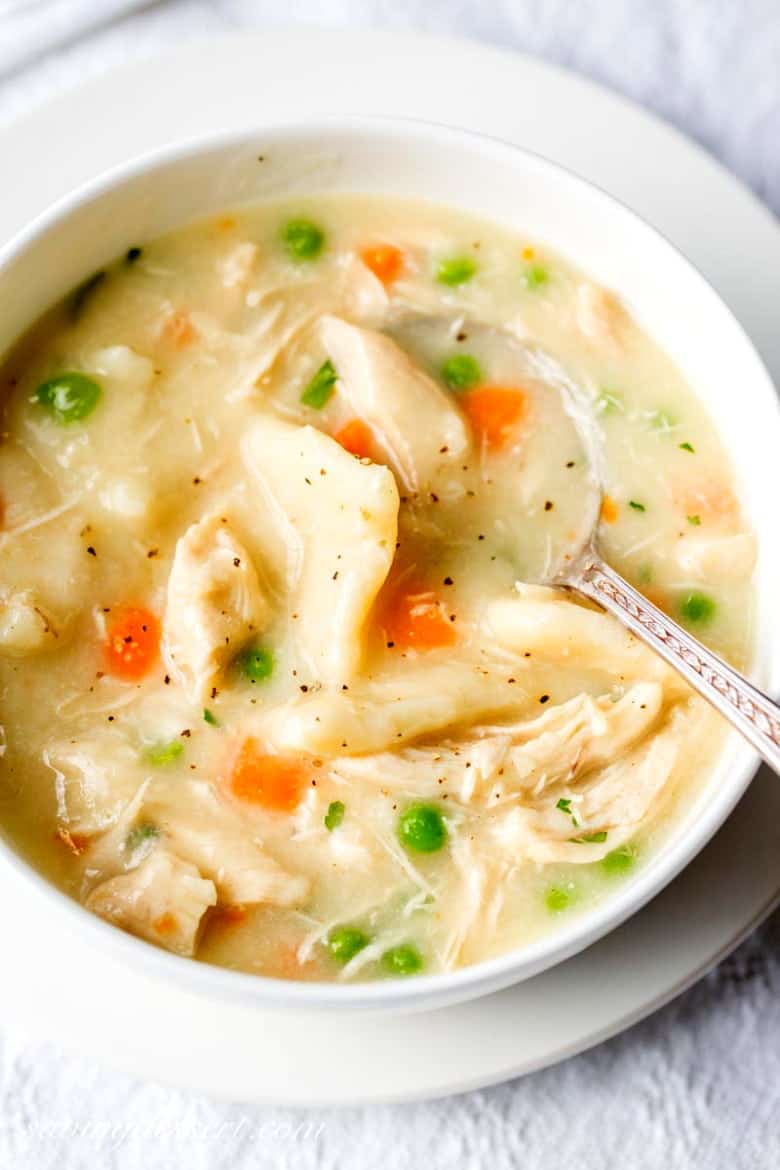 4. This homemade chicken and dumplings recipe from Saving Room for Dessert is a rich, heart-warming bowl of classic comfort food.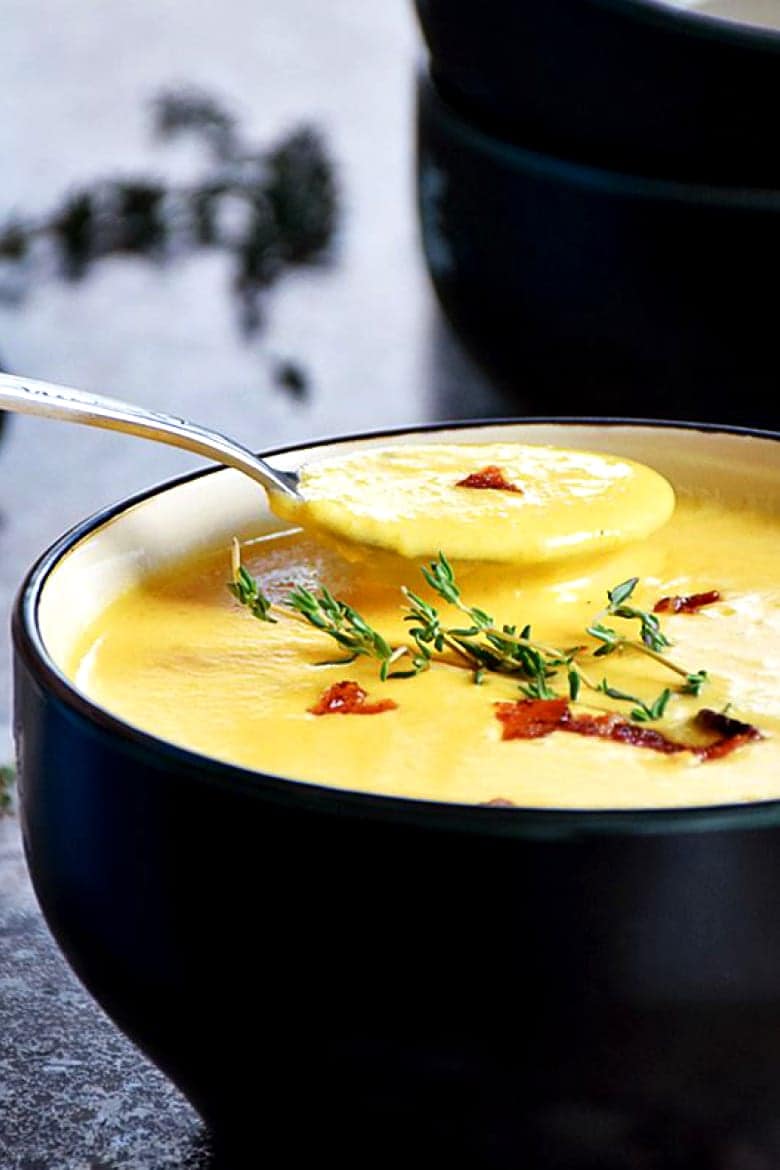 5. Roasted butternut squash soup from Life Tastes Good is so delicious, and even better with grilled cheese!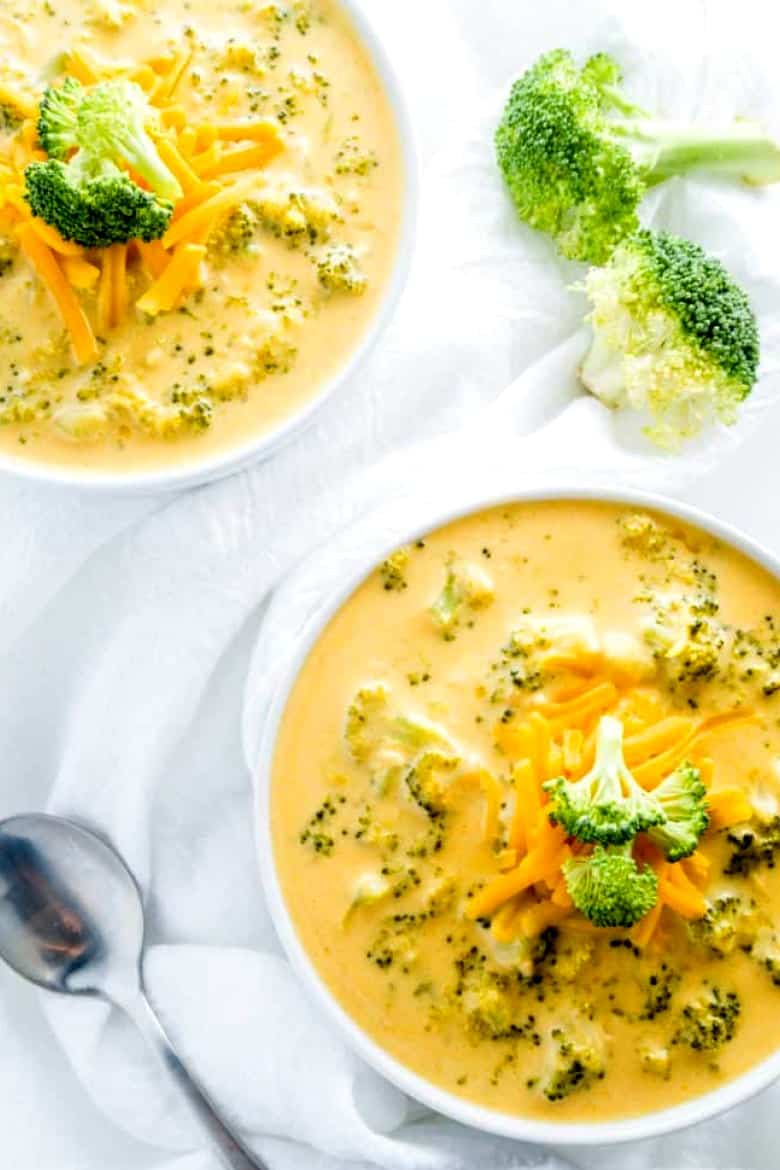 6. This easy broccoli cheese soup recipe only takes 5 ingredients! Plus, it's low carb, gluten-free, and ready in just 20 minutes. You can thank Wholesome Yum later!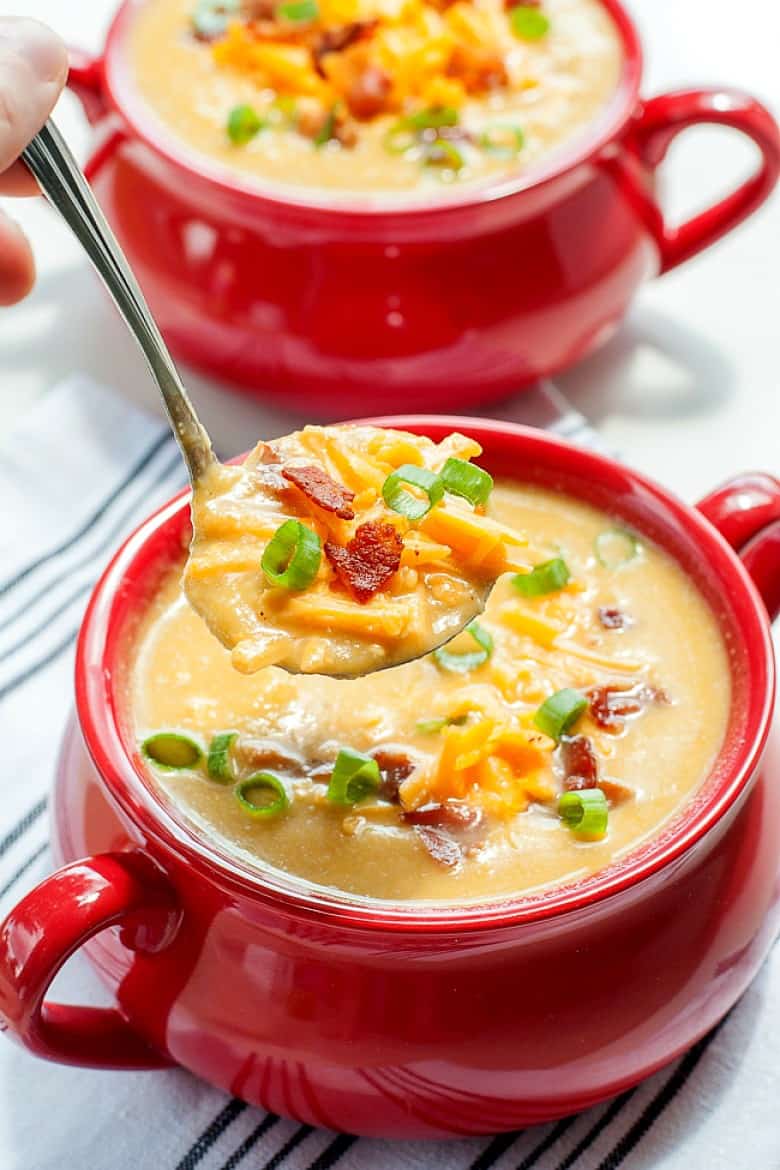 7. When it comes to comfort food soup and stew recipes, you can't go wrong with this satisfying slow cooker sweet potato and cauliflower soup from Peas and Crayons.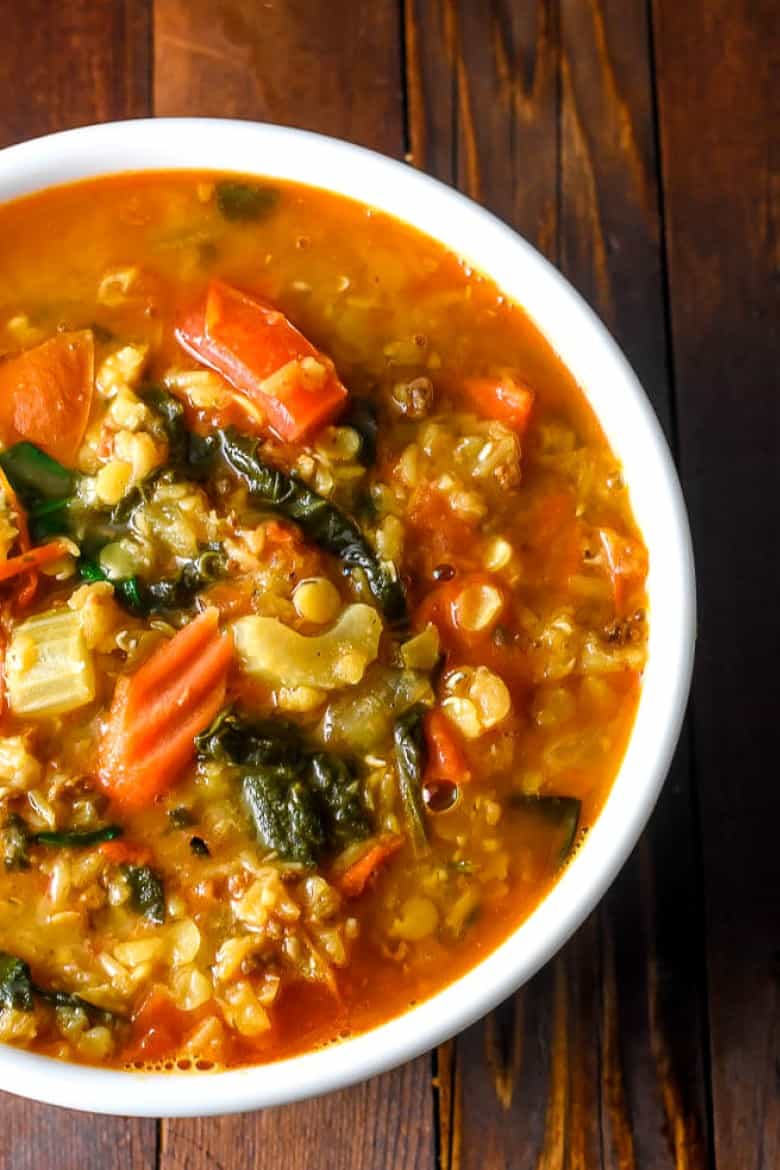 8. This lentil soup with Mexican chorizo from Flavor Mosaic is full of bold and unforgettable flavors.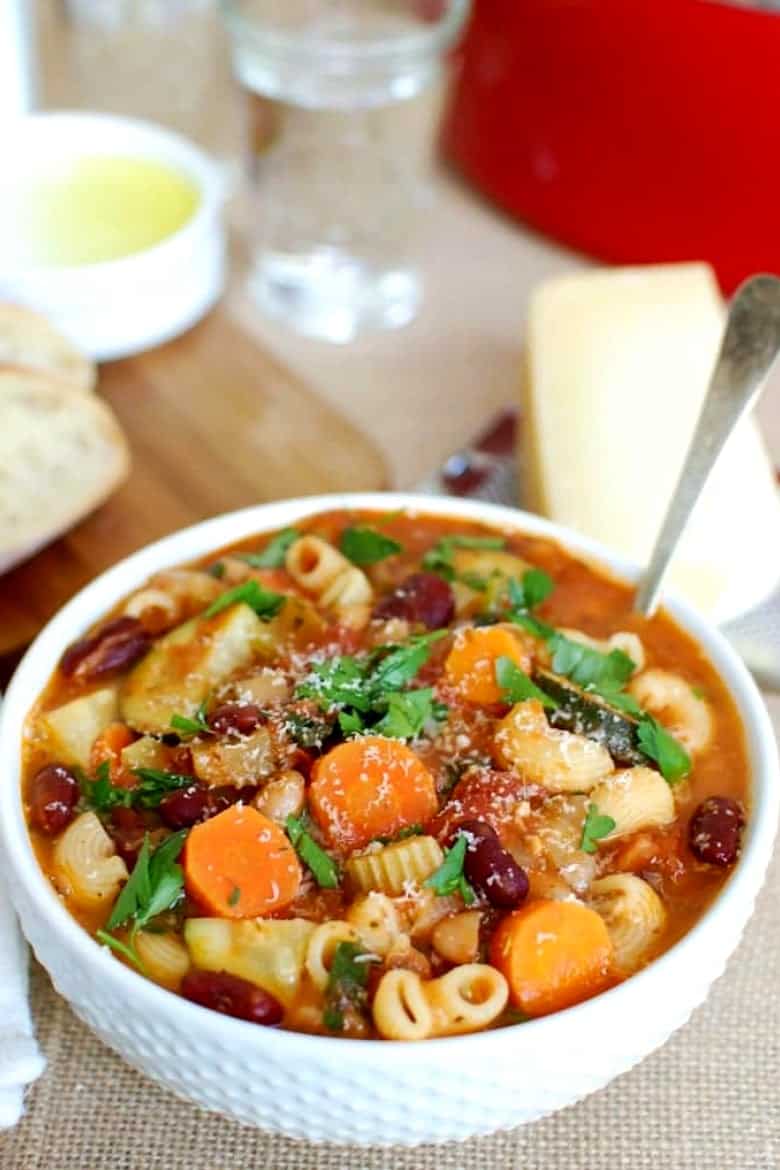 9. Try this homemade minestrone soup recipe from A Cedar Spoon, and you'll make it from scratch every time!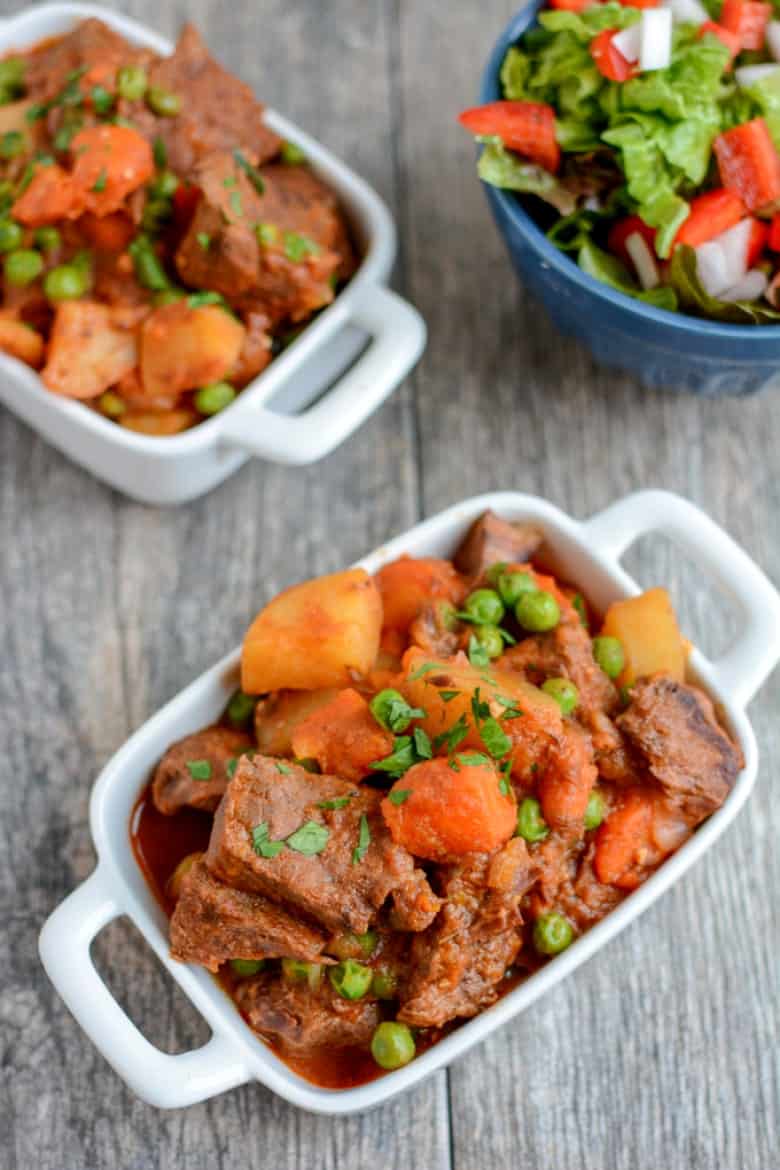 10. This paleo, gluten-free instant pot beef stew from The Lean Green Bean will surprise you, and it's ready in under an hour!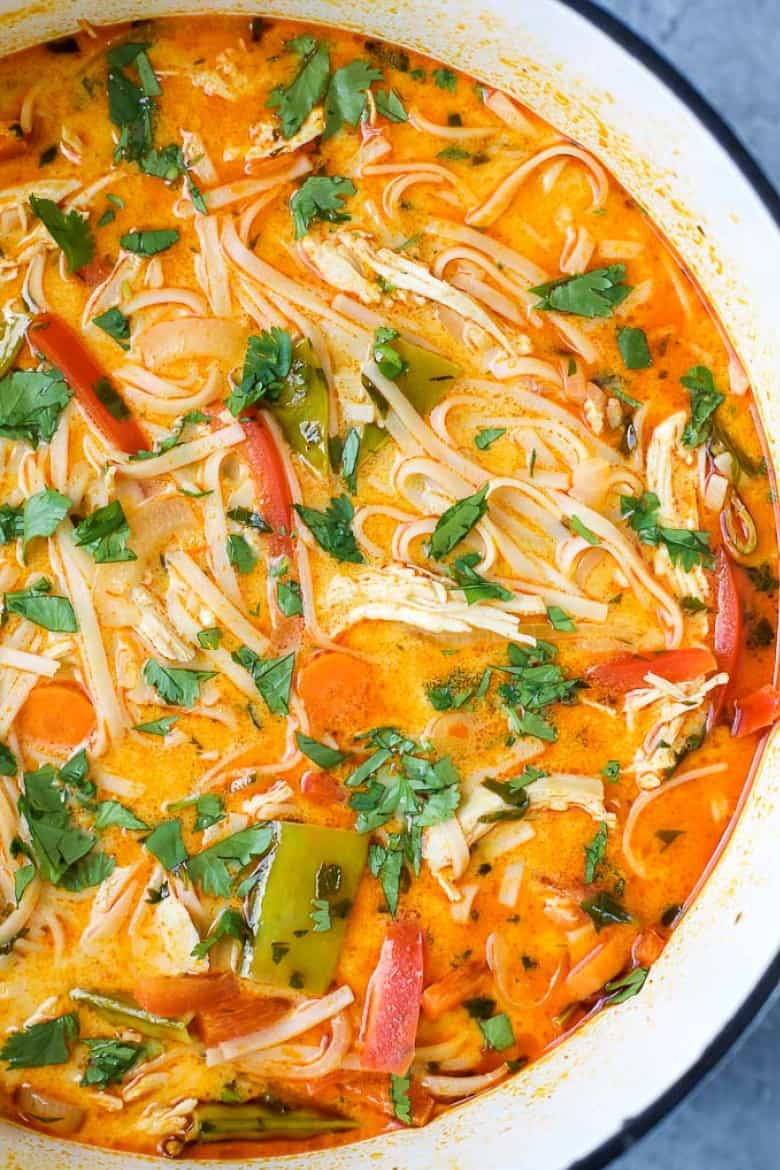 11. This Thai chicken noodle soup from Joyful Healthy Eats is ready in 30 minutes and is unbelievably tasty.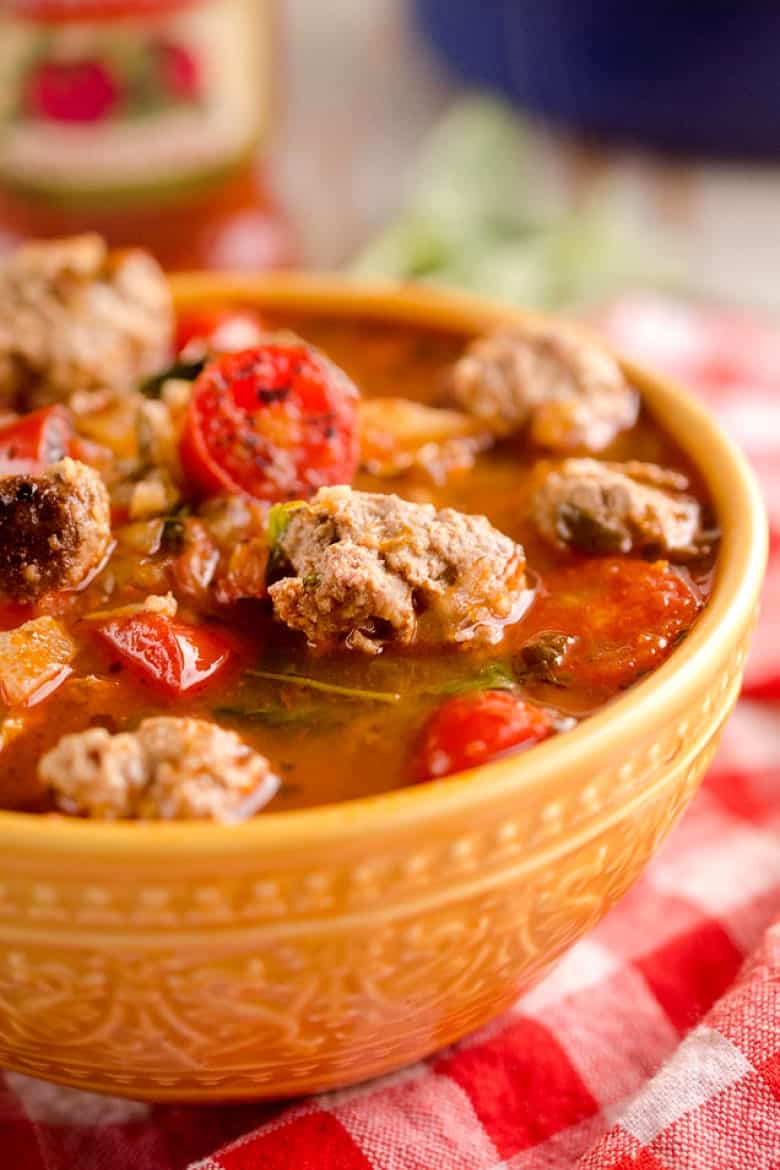 12. Your comfort food soup and stew recipes don't have to be heavy to be hearty! This light tomato basil meatball soup from The Creative Bite proves that with its fresh and warm flavors.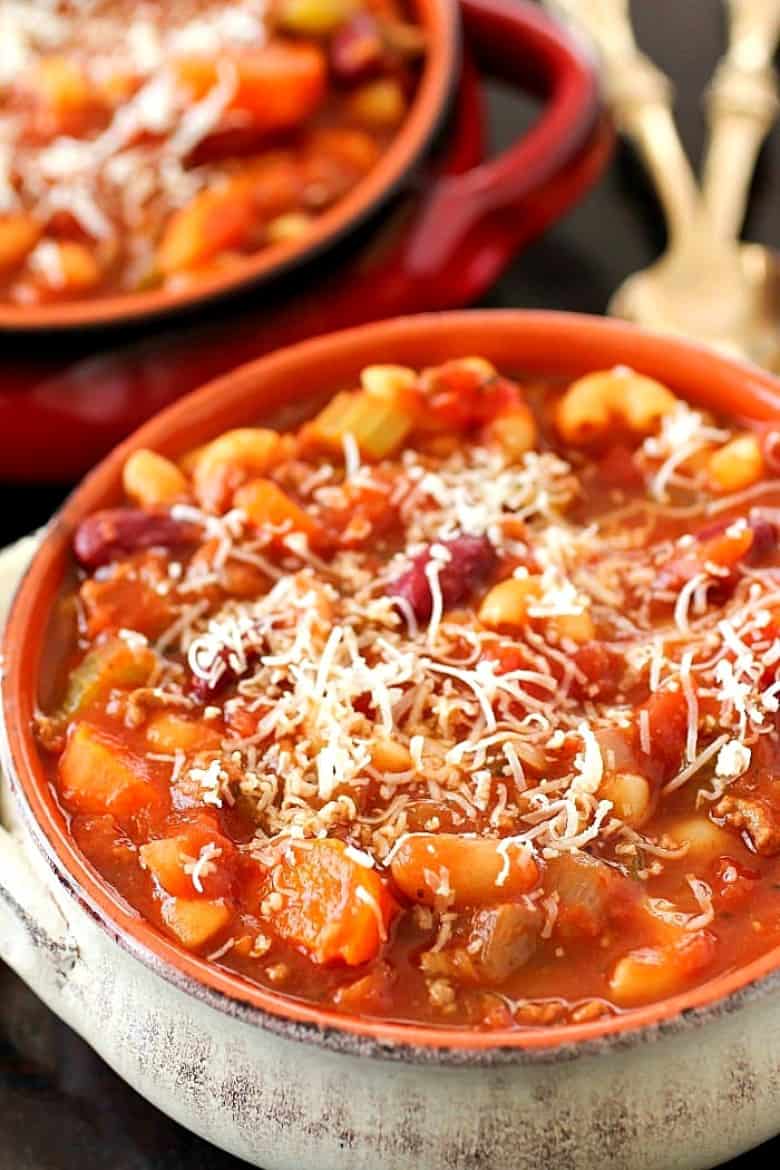 13. This pasta e fagioli soup (pasta & beans soup) from Yummy Healthy Easy is easy to make and so satisfying!

14. This albondigas soup (Mexican meatballs) from The Lemon Bowl is a hearty and comforting dish you'll make again.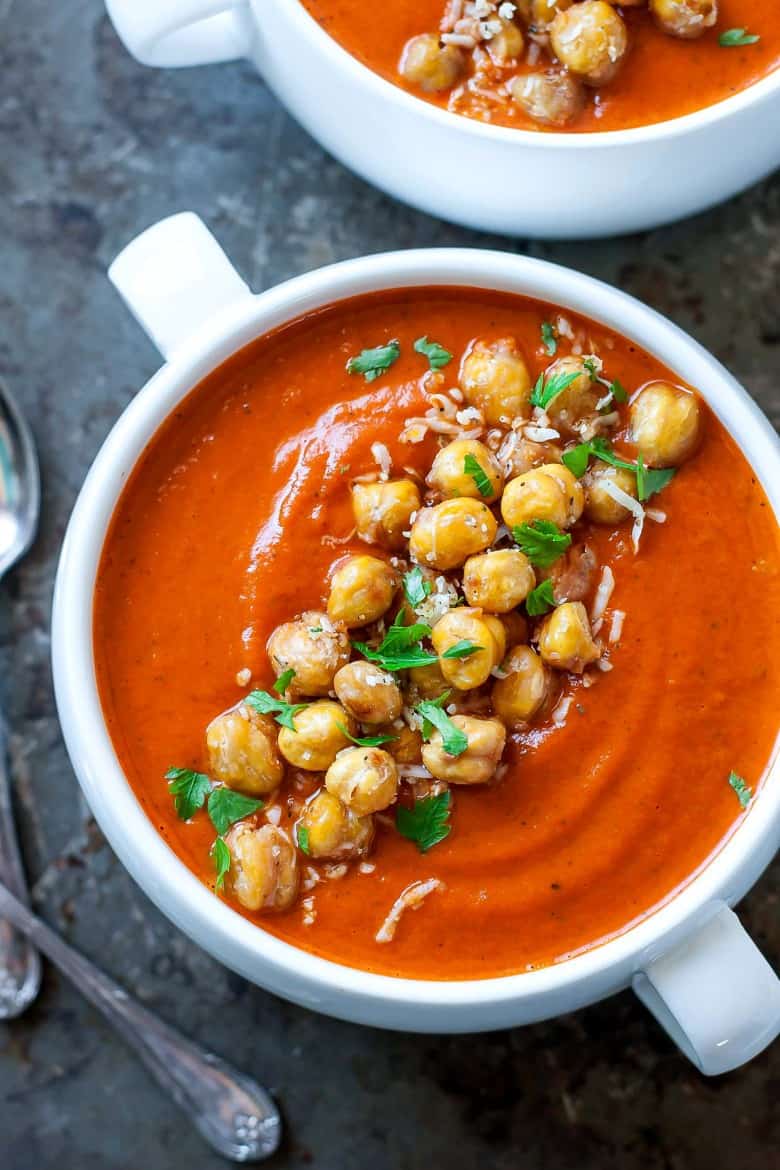 15. This gluten-free instant pot creamy tomato soup with crispy parmesan chickpeas from Peas and Crayons isn't just delicious, it's also quick and easy to make!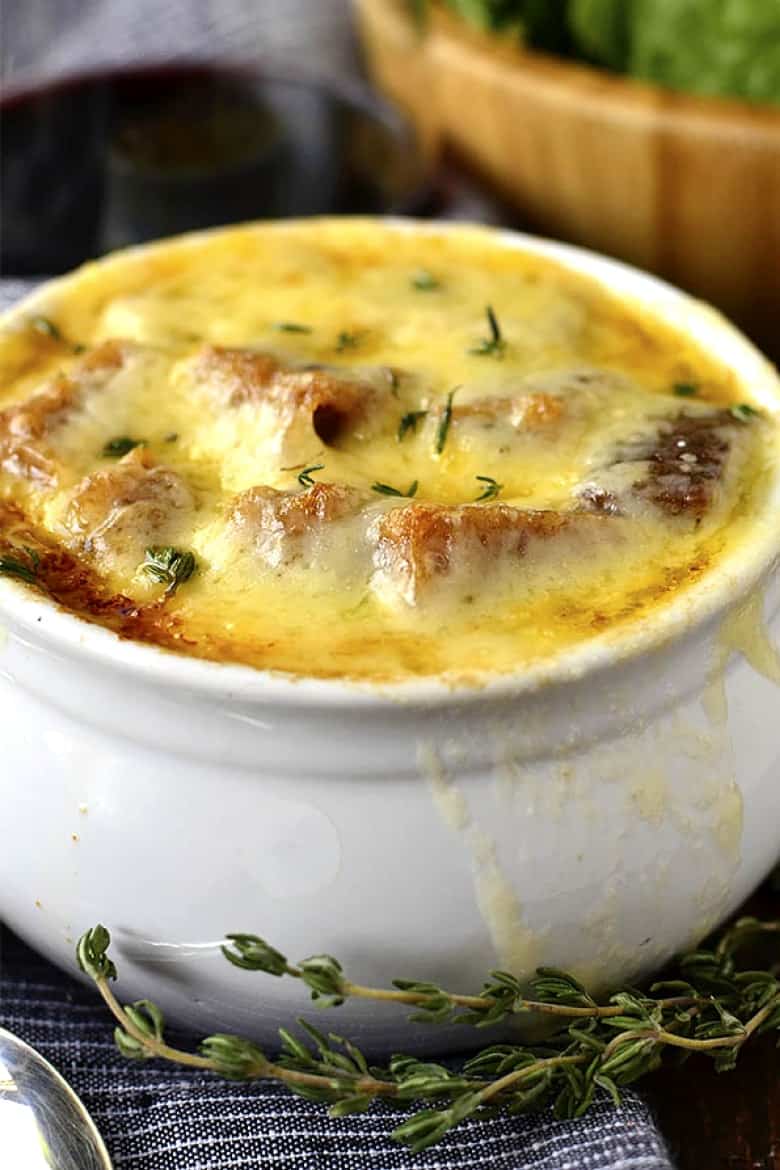 16. This easy-to-make gluten-free French onion soup from Iowa Girl Eats is absolutely worth your time!
And our all time favorite easy soup recipe is our Instant Pot Mexican Chicken and Rice. Try it! You won't be disappointed.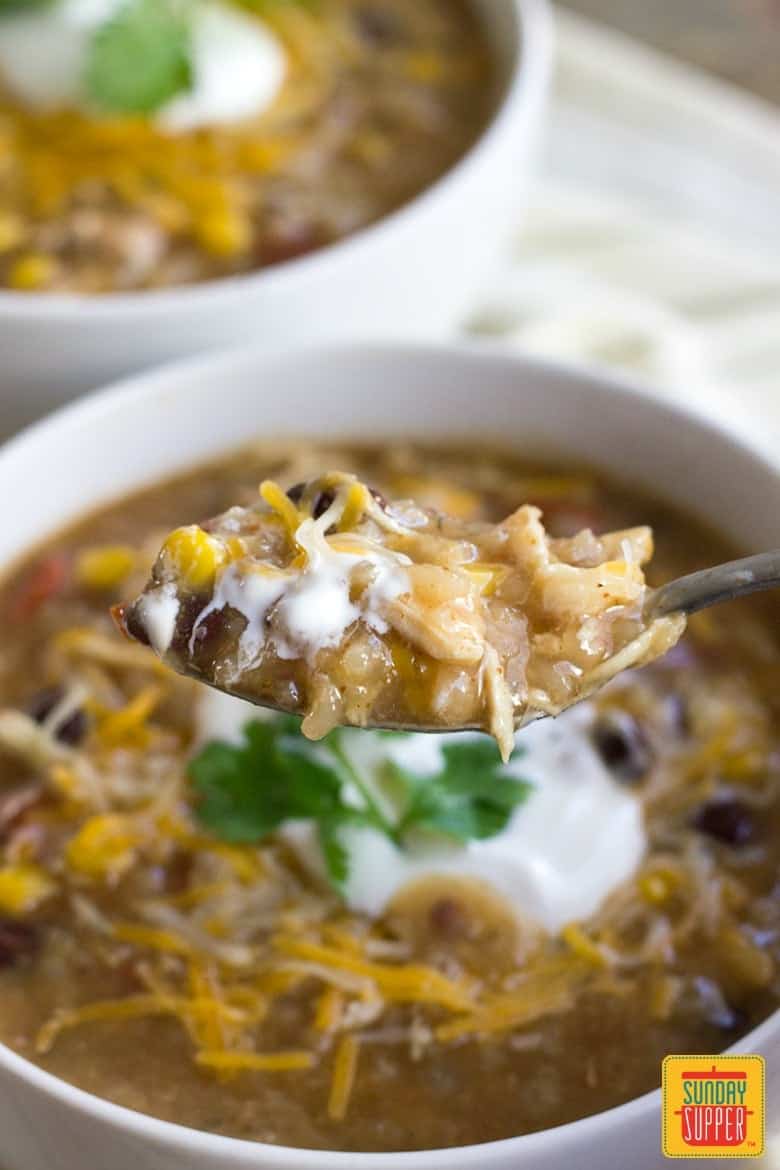 Sign up for our weekly newsletter!
Get free recipes delivered to your inbox every week!
Thank you for joining the Sunday Supper family!
Something went wrong.