Growing up sleepovers are a right of passage. Staying up late, watching movies, eating way too many snacks, maybe a late night game of truth or dare? We've put our Sunday Supper tastemakers to the test to create some amazing sleepover food ideas! Sweet and salty late night foods, kid-approved dinners, breakfasts to feed a crowd. As the kids head back to school, we've got you covered for all your sleepover needs.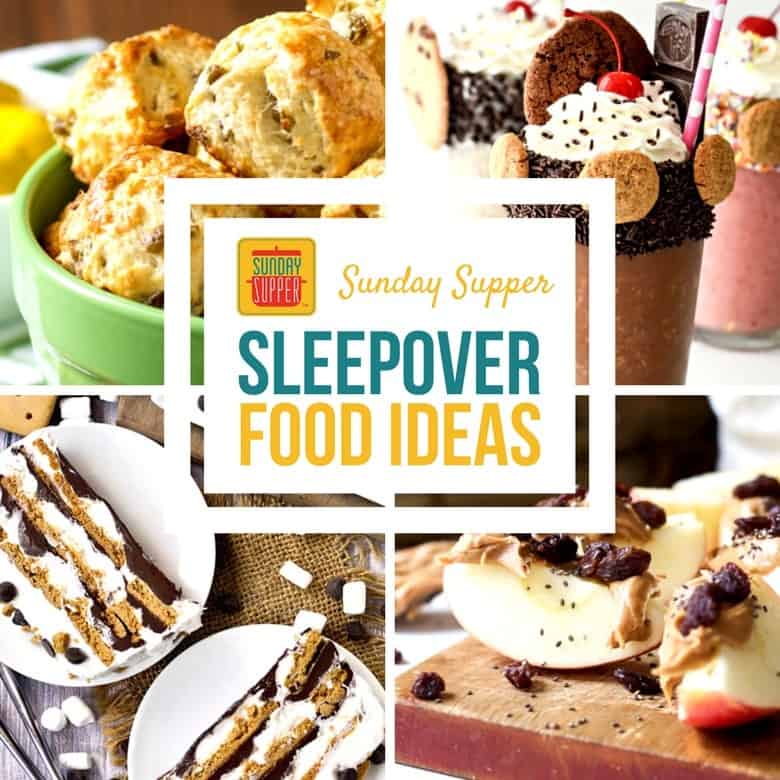 Why should sleepovers end just because you grew up? Bring out your inner child and have a slumber party; pillow fights are, of course, optional. Sure, you could throw a sleepover for your kids and their friends. Spend time making them sleepover food, that you will inevitably end up cleaning off your floor the next morning while dealing with cranky kids who didn't get enough sleep. OR you could throw one for yourself! Invite over your closest friends, put on some pajamas, make some of our sleepover food ideas, open a bottle of wine, and bring on the laughs and good times.
Growing up I lived for sleepovers, a night away from mom and dad?! Yes, please! Of course, what I loved most was all the sleepover foods. Pizza dinners, late night snacks in front of the TV, big breakfast in the morning? Count me in! There are no rules at a sleepover; no one telling you to eat your veggies or it's time for bed. Those were the days. Let's bring those memories with our Sunday Supper Sleepover Food Ideas this week.
Reasons to throw a sleepover party:
Spa Weekend

Birthday Party

High School Reunion

Bachelor/ Bachelorette Party

Netflix Binge Watching Marathon

Super Bowl Party

Family Reunion

Or just because you want to!
Whether you decide to throw your own personal sleepover and relive the past or you want to cook up something special for your child and their friends, these Sunday Supper sleepover food ideas will set you on the right track and keep you there from breakfast to midnight snack!
These low carb tortilla chips from Wholesome Yum are extra crispy, seasoned perfectly and made easily with ingredients you probably already have in your pantry! They make the perfect snack to pair with guacamole and late night movies.
Olive Parmesan soft pretzel bites from Dizzy Busy and Hungry are too good to be true. They're quick and easy to make, no-fuss and so yummy! Pair them with your favorite mustard to dip them in and you've got yourself a delicious sleepover snack food.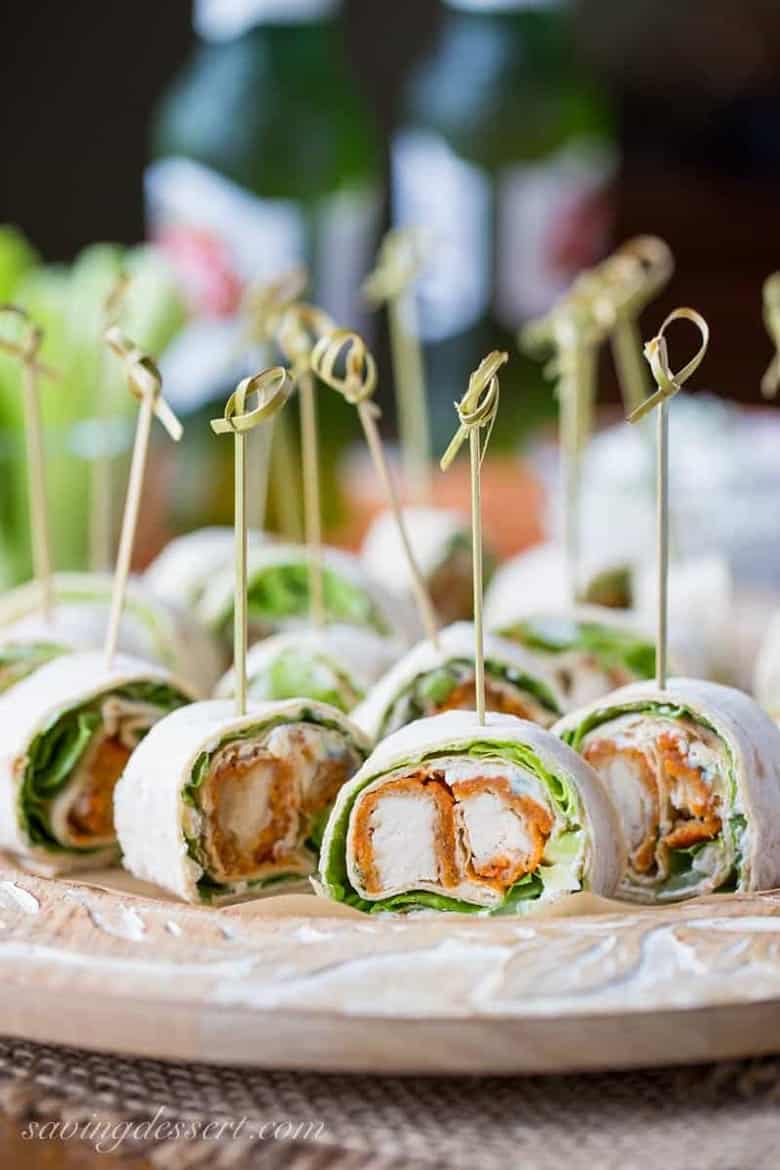 Buffalo chicken roll up appetizers from Saving Room for Dessert is made with chicken tenders, hot sauce, blue cheese dip, celery, and lettuce, all wrapped up for a meal that's easy to make and even easier to eat!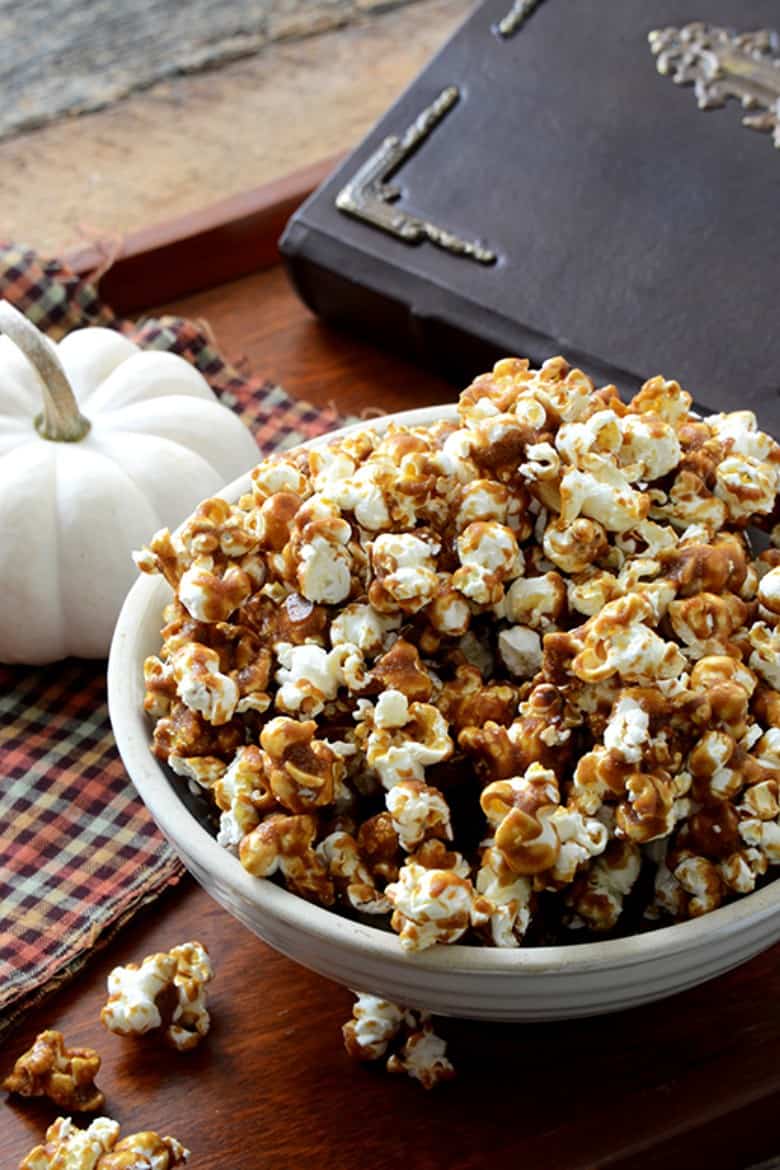 Butterbeer popcorn from An Edible Mosaic makes for a truly special treat. Complete with homemade toffee, you won't find a more heartwarming snack for the perfect sleepover.
Apple peanut butter energy bites from Joyful Healthy Eats are the ideal snack. They're easy to assemble and perfect to sate that sweet tooth while still being good for you!
Skillet bread and spinach artichoke dip from NeighborFood is just YUM! Molten Parmesan cheese and artichoke dip surrounded by a ring of fluffy, warm yeast rolls topped with garlic butter and mozzarella… what could be better?
Quick chocolate peanut butter pretzel mix is perfect for an easy, fast snack that you hardly have to clean up after. It's even easier to love, and that makes it a perfect sleepover snack food!
These nice cream milkshakes from Fork and Beans hide a healthy secret: the "ice cream" is actually made from bananas! The best part is that it's perfectly delicious and fun! You or your kids are sure to appreciate the difference.
No-bake s'mores icebox cake from Iowa Girl Eats is gluten and dairy free, but just like the s'mores you know and love, it's sticky and sweet and fun to eat!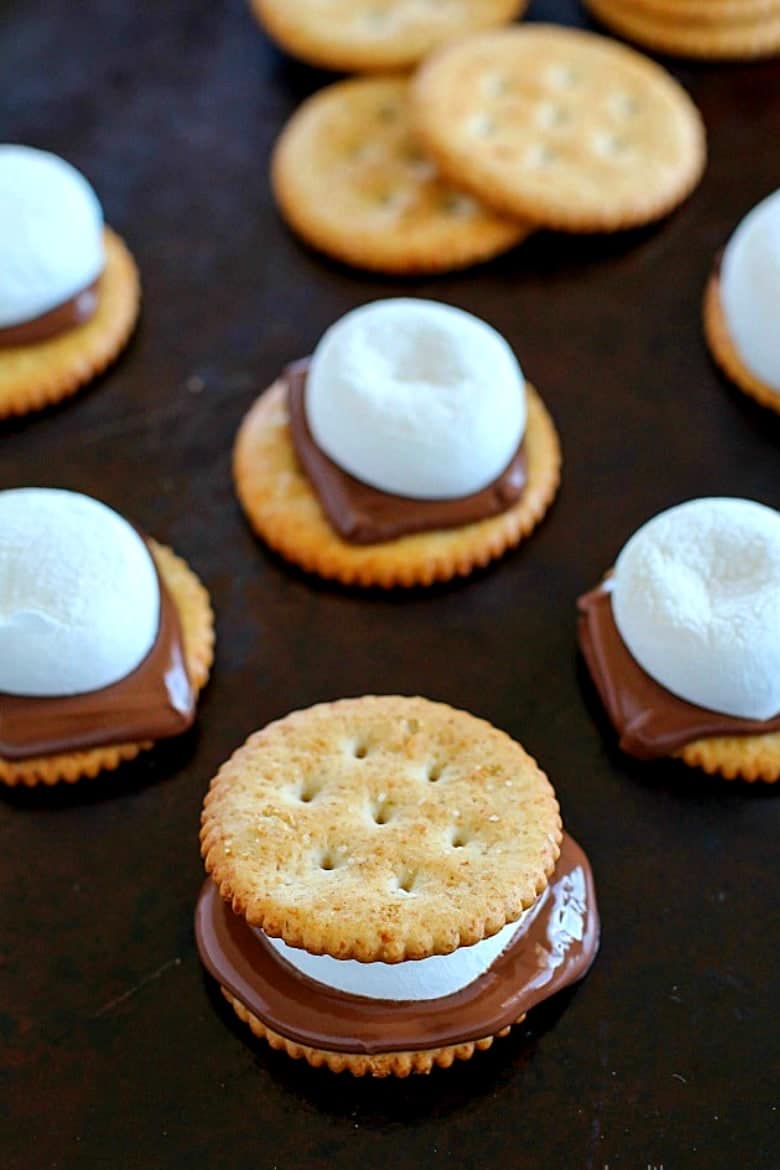 Oven s'mores sandwiches from Yummy Healthy Eats are easy to make — they only take FIVE MINUTES total! — and are the perfect combination of salty & sweet.
Home Cooking Memories has got you covered for dessert — learn how to make homemade ice cream in a can! It's fun for you and it's fun for your kids. You aren't just making ice cream — you're making memories!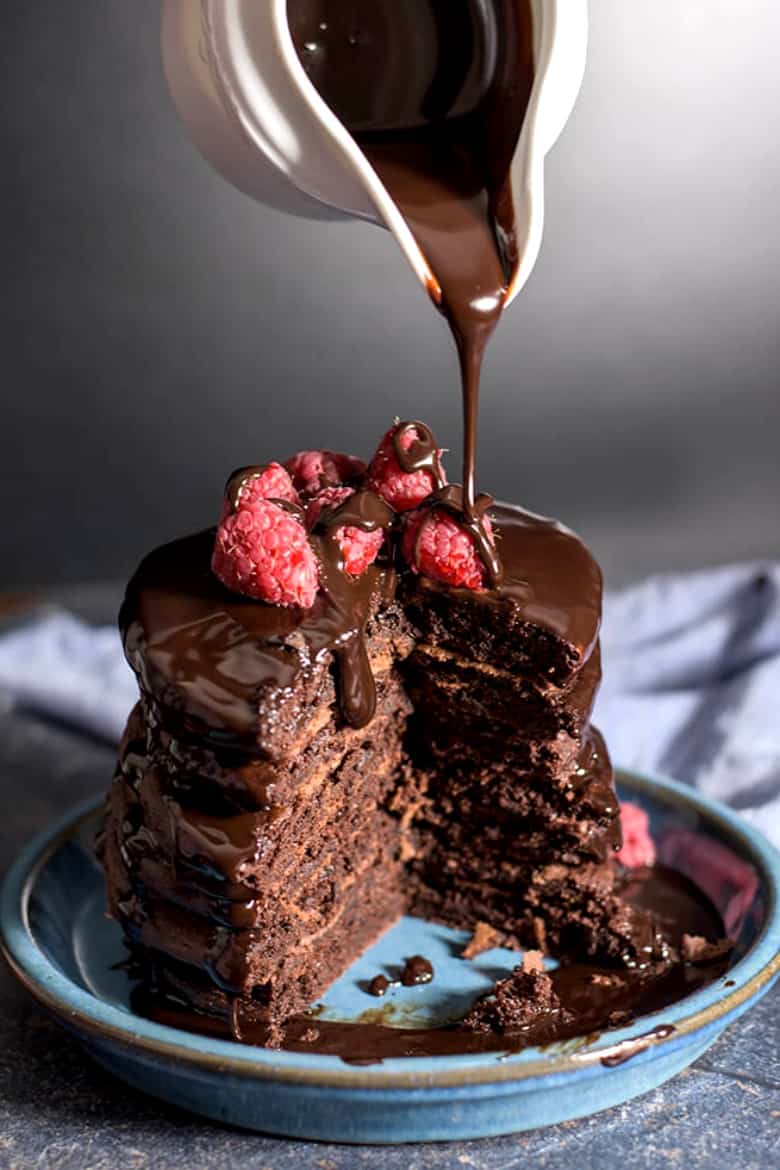 These double chocolate pancakes from Give Recipe are as delicious as an unforgettable chocolate cake. They are heavenly sweet and perfect for any sleepover! You can enjoy them for breakfast or as a dessert.
Our Sleepover Food Ideas list wouldn't be complete without doughnuts! Baked double chocolate doughnuts with orange glaze from Dizzy Busy and Hungry are better for you than traditional fried donuts, but they are so delicious and perfect for a sweet breakfast. Plus, they freeze well so you can make them ahead of time!
This breakfast taco casserole from Iowa Girl Eats is layers of breakfast sausage, vegetables, scrambled eggs in a yummy casserole, completed and baked with corn tortilla strips and homemade cheese sauce!
Next on our Sleepover Food Ideas list are these scrumptious Lemon blueberry muffins with crumble topping from Saving Room for Dessert. These muffins are moist, not overly sweet, and are sure to start your day off just right.
This waffle sundae bar from Two Healthy Kitchens is perfect for breakfast or dessert! It's a wonderful idea for a sleepover– three tasty waffle sundaes that you can make with ingredients you probably have on hand already!
What better way to start off your day than with pancakes? This strawberry pancakes recipe from Life Tastes Good is easy to make and even easier to love. They're sure to make it a sweet day!