This post may contain paid links. If you make a purchase through links on our site, we may earn a commission.
We love a great steak and love all the side dishes that go along with it! You're going to want to make steak dinners more than ever after you get a look at these easy Side Dishes for Steak!
From mouth-watering roasted potato recipes to flavorful, fluffy, easy rice recipes and more, these steak dinner sides are perfect for any cut of beef.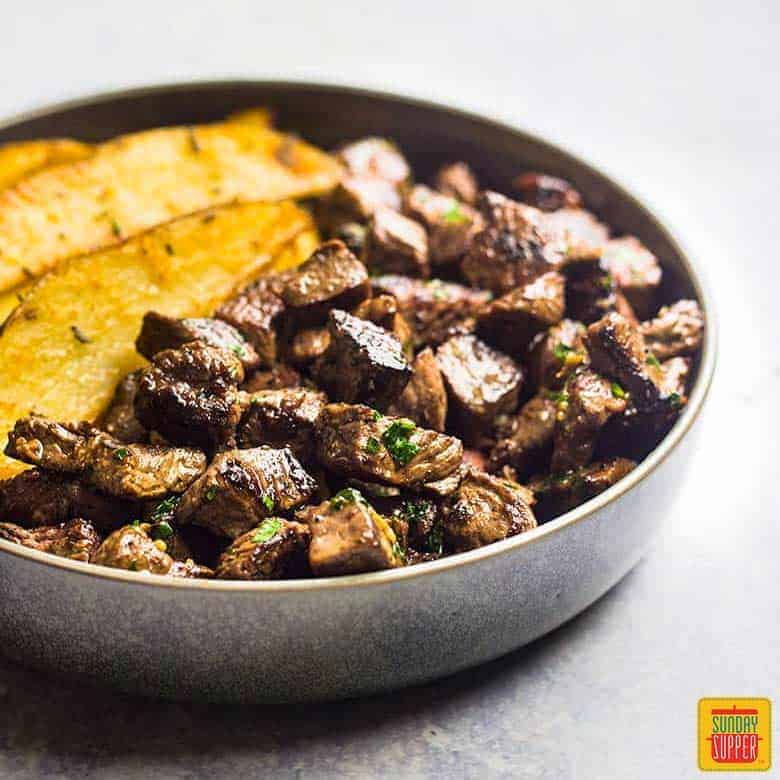 If you ask me, good sides are as important as the steak itself! Why cook the perfect steak if you don't have the best side recipes?
That's where these steak dinner ideas come into play! These are the best sides for steak, no matter which beef cut you're preparing. Whenever I have a juicy steak I want to cook up, I always look at this list for the sides.
Steak Side Dishes
My favorite sides are potatoes, salads, vegetables, rice, and pasta. I especially love making Portuguese rice but it's hard to resist a good french fry potato recipe!
Especially when it comes with a garlic parmesan potato seasoning and sriracha fry sauce!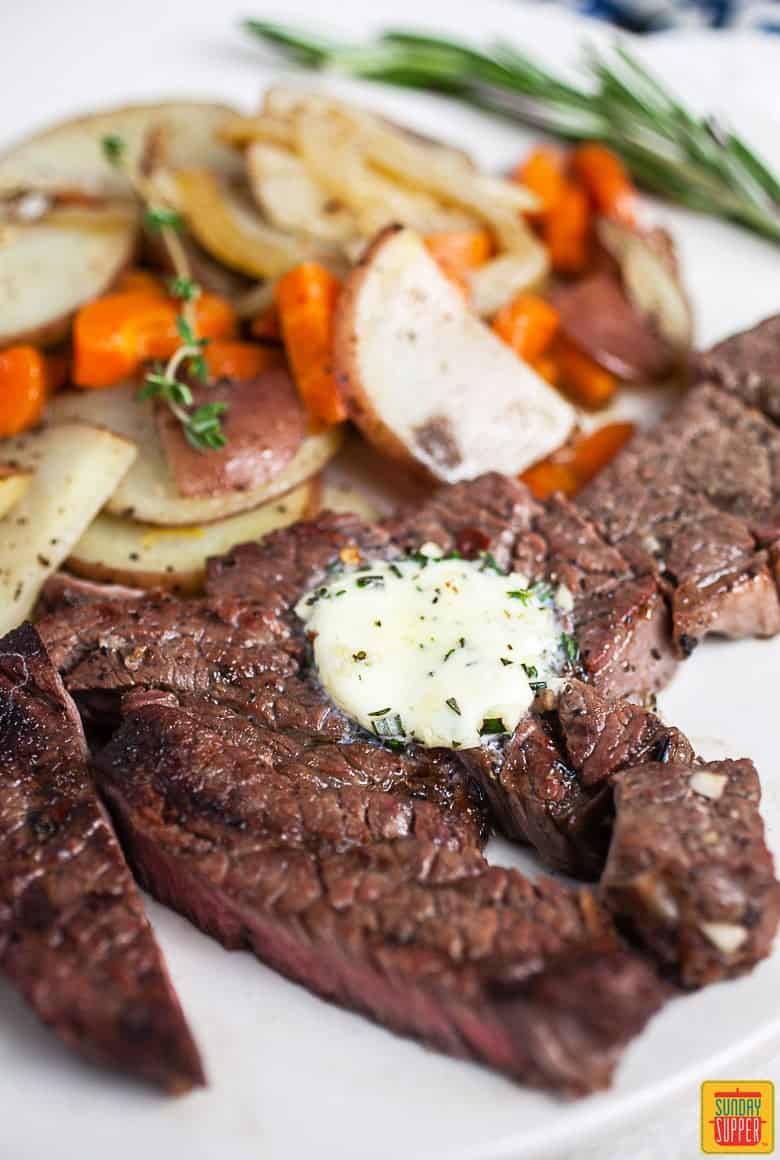 Best Steak Recipes
I have yet to meet a steak dinner that I don't like! These are some of my favorite steak dinner ideas of all time.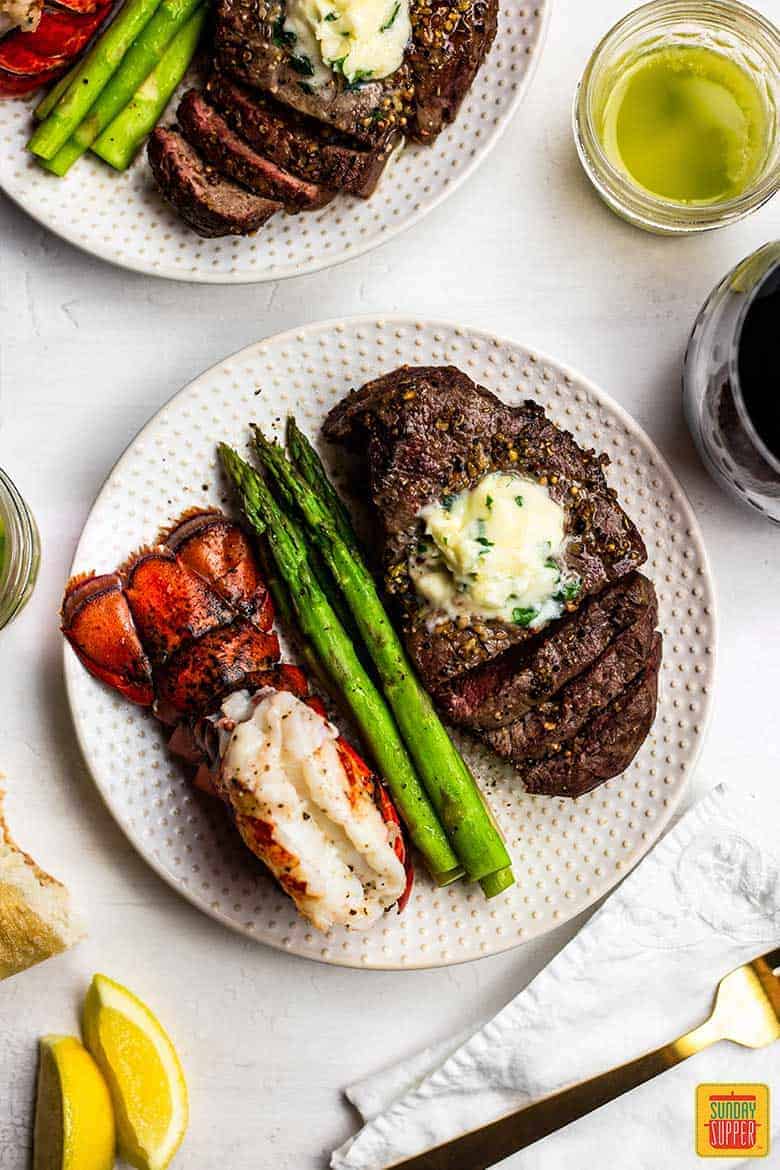 Of course, the ultimate celebratory steak dish is a good old fashioned surf and turf! Have you tried making surf and turf in an air fryer? It is super quick and easy and packed with flavor!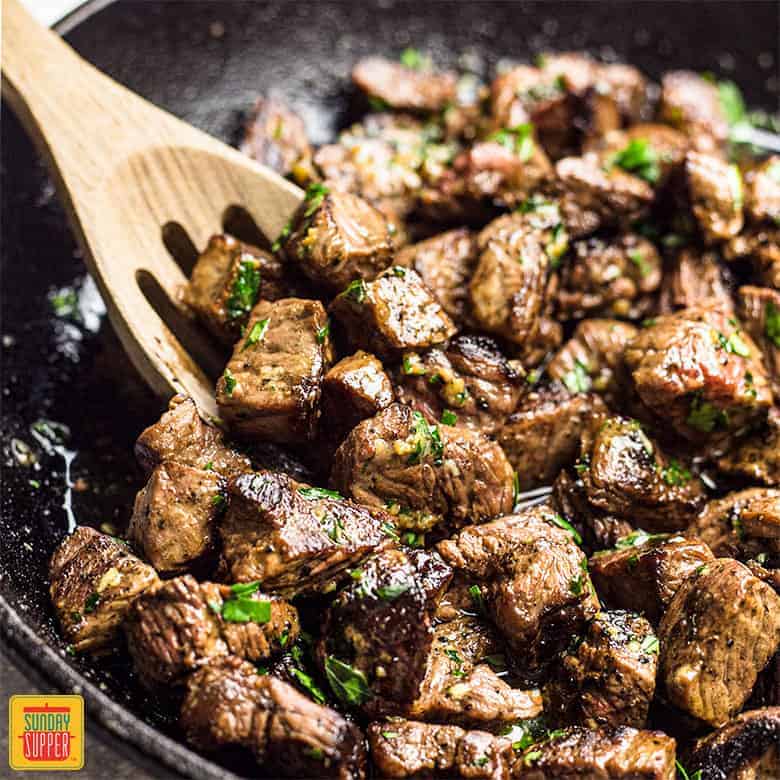 Garlic Butter Sauce for Steak
I like to serve almost all of my steaks with homemade Garlic Butter Sauce! Adding a little garlic herb butter makes the juiciest, most flavorful cut of beef ever.
What to Serve with Steak
I know you're going to love these easy side dishes for steak. I'm excited to share my favorites with you!
Potato Side Dishes for Steak
I love steak and potatoes recipes! It's hard to beat something like this classic pairing!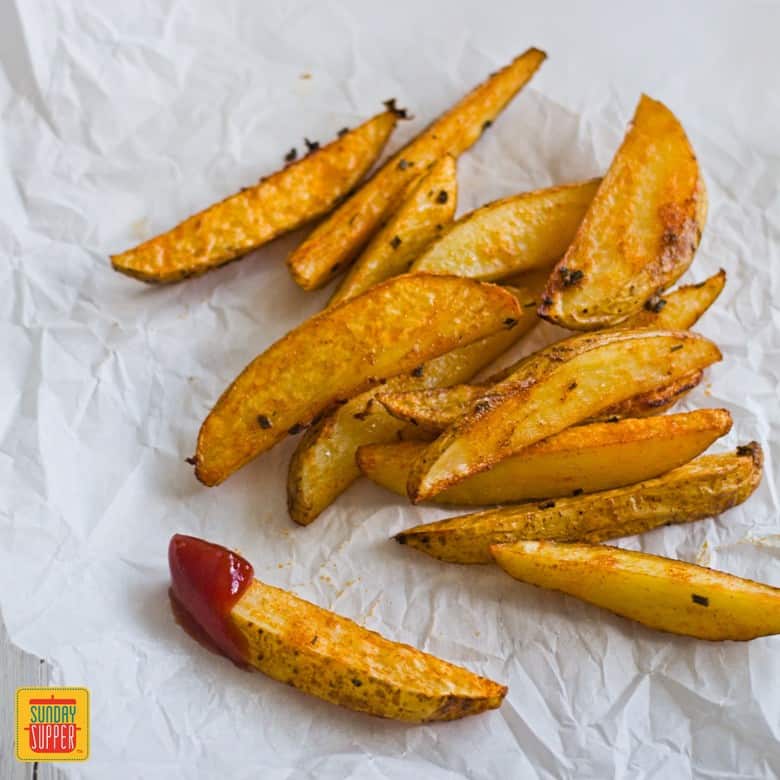 Healthy sides for Steak
Salads make some of the most healthy sides for steak, but they're also flavorful and easy to make, too!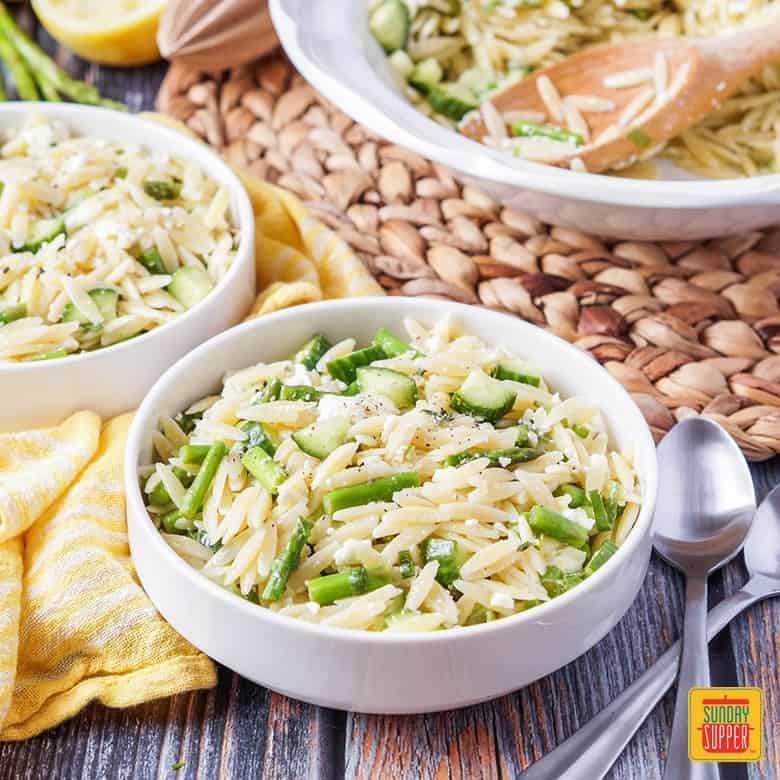 Vegetable Side Dishes
My favorite veggie side dishes are garlic roasted carrots and green beans of any kind, but I also love mushrooms and onions. Especially when you cook them together!
Rice Side Dishes
Rice is so easy to make, and there's nothing like a good steak and risotto!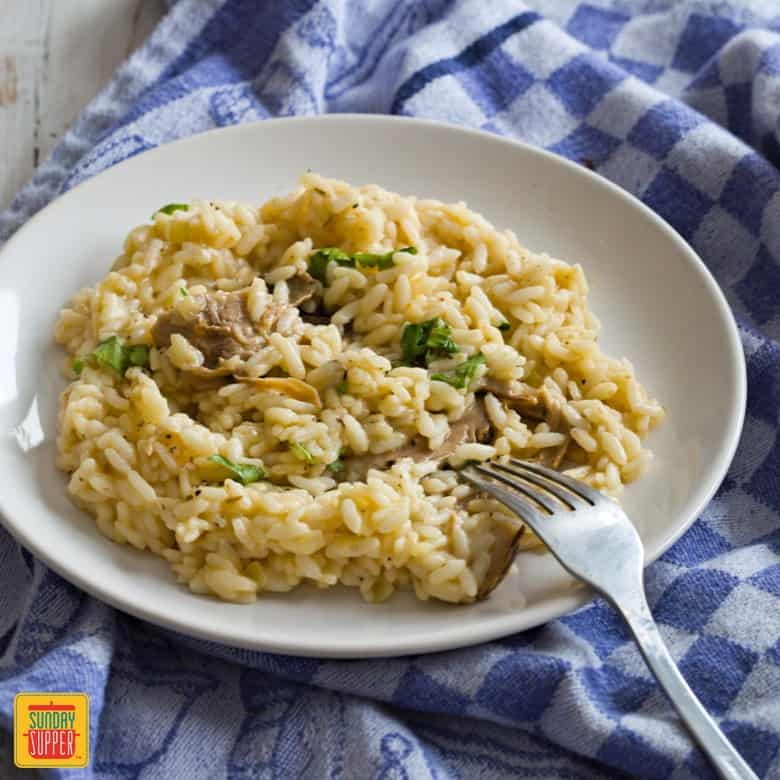 Pasta Side Dishes for Steak
Pasta is a must for me some nights, especially if you have leftover steak you want to use up.
My favorites are our creamy penne pasta, which is amazing with leftover ribeye. Our fettuccine alfredo is also on the top of my list. It has always been one of my favorite sides to go with steak!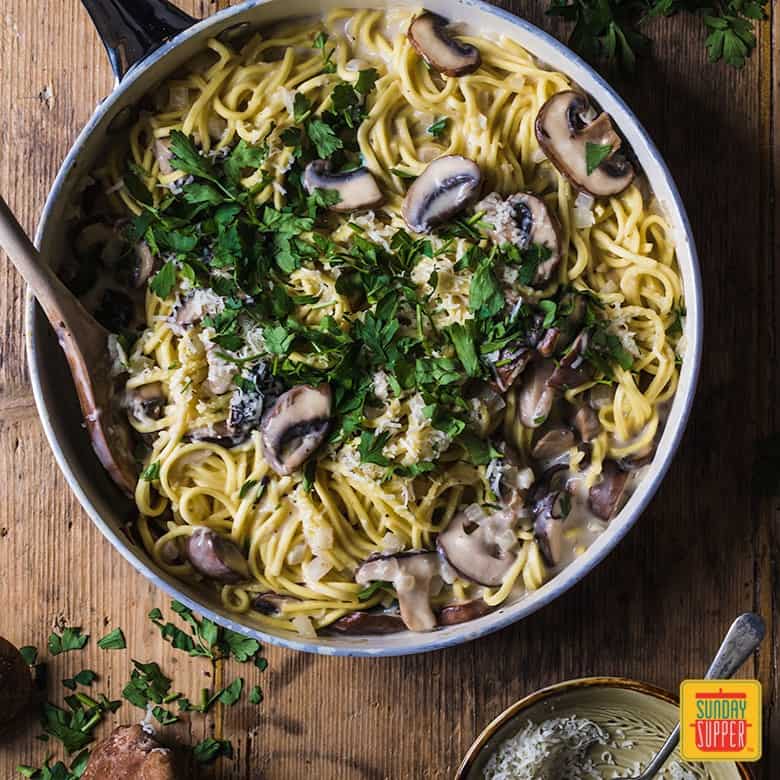 Other Steak Side Dishes to Try
Steak Sauce Recipes
What is your favorite delicious side dish for steak? Let me know in the comments below, or share your creations with us on Pinterest! We love to hear from you.