This post may contain paid links. If you make a purchase through links on our site, we may earn a commission.
Elevate your prime rib dinner by serving it with the best Sides for Prime Rib! These side dishes pair perfectly with roast beef, and all are easy to make ahead of time for a stress-free holiday meal. From Yorkshire pudding to the fluffiest garlic mashed potatoes, you will find what you need here!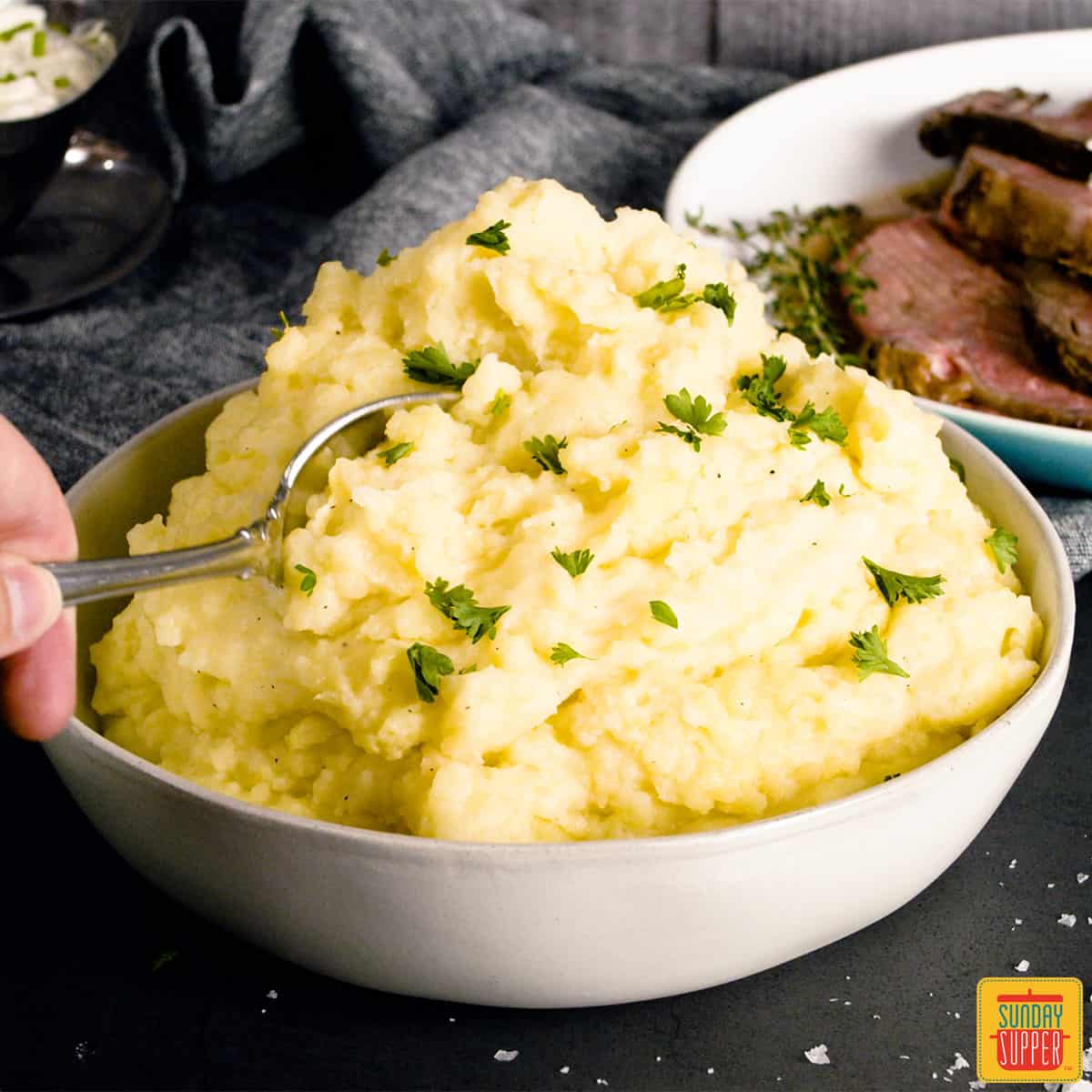 Jump to:
Side Dishes for Prime Rib
Over the holiday season, one meal I love serving more than any other is prime rib. Nothing could be more special than a gorgeous beef roast served sliced with a buffet of holiday side dishes!
For the best prime rib dinner, I always plan my sides around the beef roast. Holiday dinners are something I look forward to every year, and the best way to keep it stress-free is to plan ahead of time.
My list of side dishes for prime rib is actually a personal list I reference every year, and this year I thought it was about time I share it with you! You will find everything you need for an amazing roast beef dinner on this list, from everyone's favorite mashed potatoes to green bean almondine and more. Enjoy!
What to Serve with Prime Rib
Potatoes (scalloped, mashed, or roasted)
Roasted vegetables
Light salads
Holiday casseroles
Bread rolls or popovers
When serving a prime rib dinner, what you want to consider is what flavors will emphasize the roast and not overpower it. Traditional holiday sides like green bean casserole, creamed corn casserole, and mashed potatoes make perfect side dishes for prime rib.
Prime Rib Sides-Potatoes
Prime Rib Side Dishes-Vegetables
Sides for Prime Rib-Pasta
Side Dishes with Prime Rib-Breads
Prime Rib Sides-Salads
Prime Rib Sides-Soup
Sauces for Prime Rib
Best Prime Rib Recipes
Did you try one of my best side dishes for prime rib? Let me know your favorites in the comments below! I love to hear from you.
📋 Recipe