Sunday Supper is an Amazon Associate and may receive compensation for purchases made through affiliate links.
Plan the perfect holiday party with my Simple Buffet Ideas! This collection of perfect crowd-feeding recipes makes menu planning for a holiday get-together or special occasion so much easier. From breakfast buffet food to buffet desserts, you will find everything you need on this list!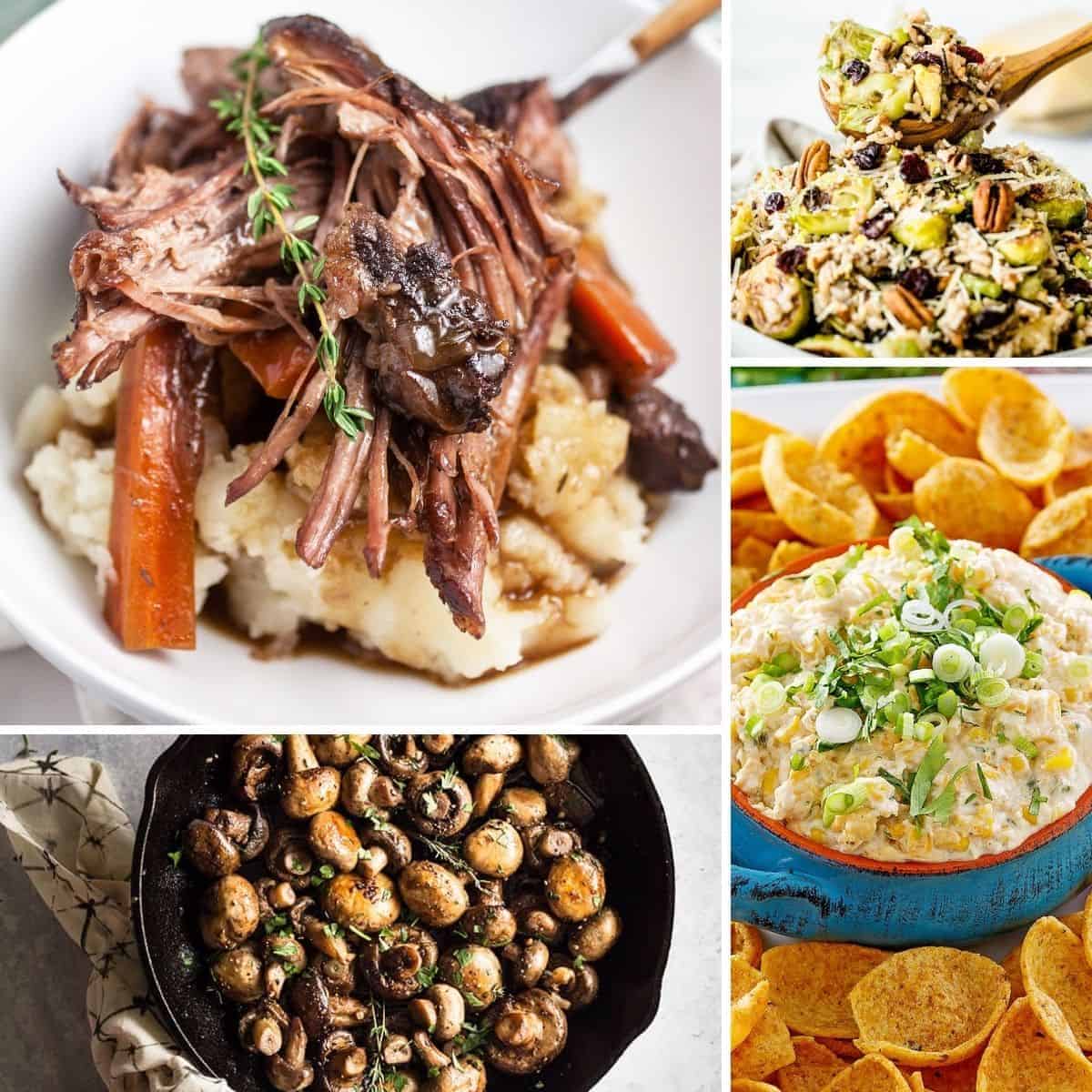 Jump to:
Holiday Menu Planning
Holiday menu planning does not have to be stressful! I love planning for the holidays, but the trick to coming up with the perfect menu and not stressing yourself out is to plan it all ahead of time.
Serving your meals buffet-style is the perfect solution to holiday stress. Plan it all out beforehand, then prep and serve. The best part is, simple buffet ideas give you more time to spend with your guests.
Buffet food ideas also allow your guests to personalize their dinner, so it's a great choice to serve a buffet when you know you'll be hosting picky eaters or guests with food allergies.
And, it's just plain fun! Who doesn't love a buffet?
Breakfast Buffet Food
Make it an all-you-can-eat breakfast with our easy and simple breakfast buffet ideas!
Easy Appetizers for a Crowd
Simple party food is a must for buffet appetizers! Try our favorites:
Casseroles for a Crowd
Casseroles make the easiest buffet menu ideas! Our favorites are easy to make, simple to store, and reheat in a pinch.
Vegetable Buffet Dishes
Vegetable side dishes make such simple buffet ideas! They pair well with everything and are so simple to prepare and serve.
Buffet Salads
Salads are a must for filling out your party food buffet ideas! Here are our best salad recipes for a crowd:
Main Course Ideas for a Buffet
These buffet-style main course ideas are perfect for holiday menu planning!
Buffet Desserts
These are the easiest desserts to make ahead of time for a buffet party!
More Holiday Menu Ideas
What's your favorite dish to serve for a buffet? Did you try any of these party food buffet ideas? Let us know in the comments below! We love to hear from you!