We love entertaining and we love the holiday season! That means that there's menu planning and grocery shopping ahead to pack the pantry with enough food to feed a small army. Are you ready for it? No need to worry.
This list of our favorite finger buffet menu ideas will keep friends and family satisfied. Most importantly, it will keep you out of the kitchen so you can spend time with those you love and do what you do best – entertain!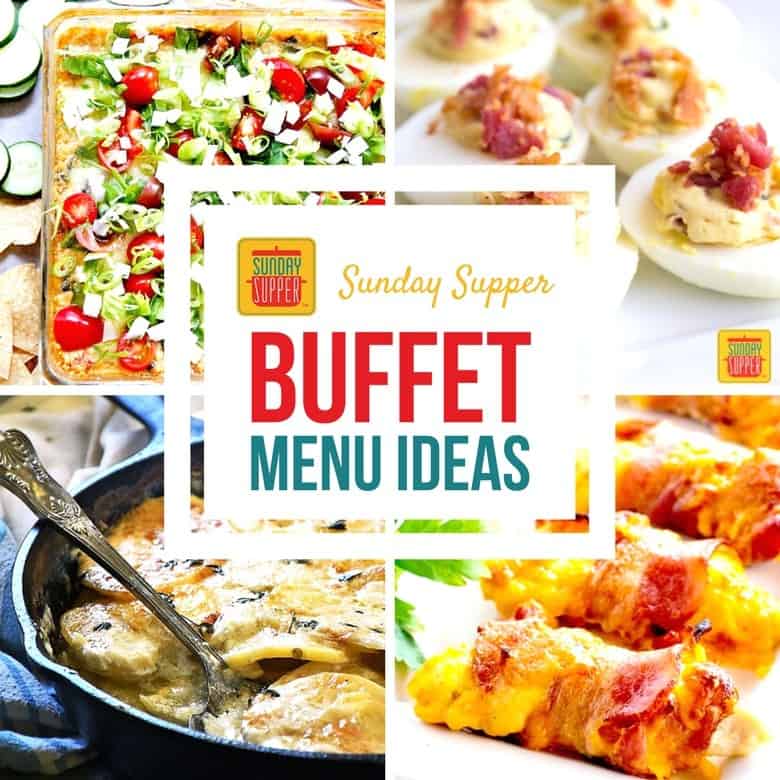 Without a doubt, serving your holiday meals buffet style leaves you with more room on the table.  A buffet allows your guests to personalize their dinner.  It enables those with allergies, or picky eaters, to pass on food they can't or won't eat. Our favorite buffet menu ideas will allow your guests to mingle and chat while filling their plates, allowing you to spend less time in the kitchen, and more time enjoying your dinner party.
Buffet Menu Ideas

1. To begin with, guests will devour this delicious Spinach Puff Pastry made with crunchy pastry, spinach, and bacon.


2. Guests will enjoy nibbling on bowls of this Christmas Chex Mix Recipe with its sweet and salty flavors.


3. Buffet menu ideas like our delicious Jalapeno Popper Deviled Eggs are are full of  irresistible bacon flavor.


4.  Buffet menu ideas for younger guests, such as Almond Crusted Chicken Bites from Food Faith Fitness, are important to have ready!


5.  Wholesome Yum knows everything is especially better with bacon. Her Bacon Wrapped Chicken Tenders can easily be made ahead of time.


6.  Sweet Potato Bites from Food Faith Fitness are a crunchy, sweet, creamy, and delicious way to welcome your guests.


7.  One of our favorite easy buffet menu ideas is this Southwest Hummus Dip from Lexi's Clean Kitchen, that combines seven layer dip with hummus.


8.  If you're from the south, then this Baked Creamed Corn Casserole is one of many buffet menu ideas that can be made all year.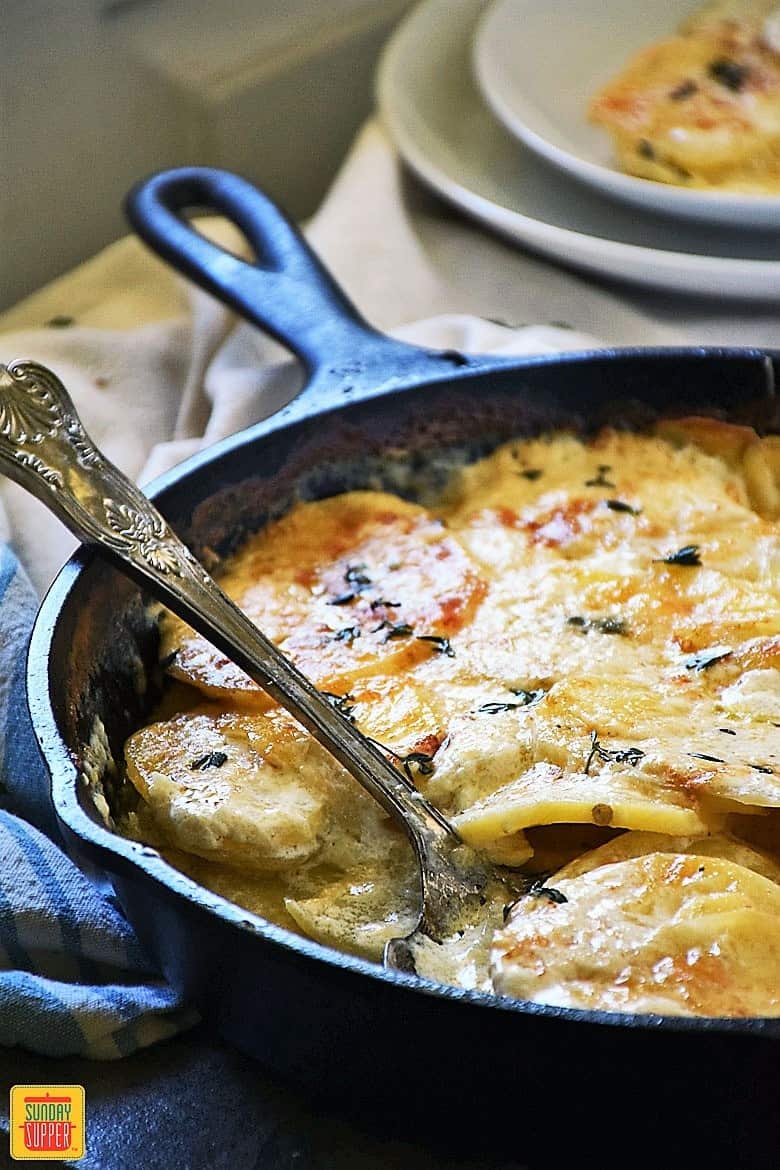 9.  Since it's a show stopper either way you serve it, cheesy and hearty Gluten Free Au Gratin Potatoes can grace the table for a buffet.


10.  Chicken Glorioso Pasta Bake is packed with chicken and hearty pasta, and is to sure please your guests!


11.  Easy Paella is a crowd pleasing meal full of scrumptious steak, shrimp, and hearty rice.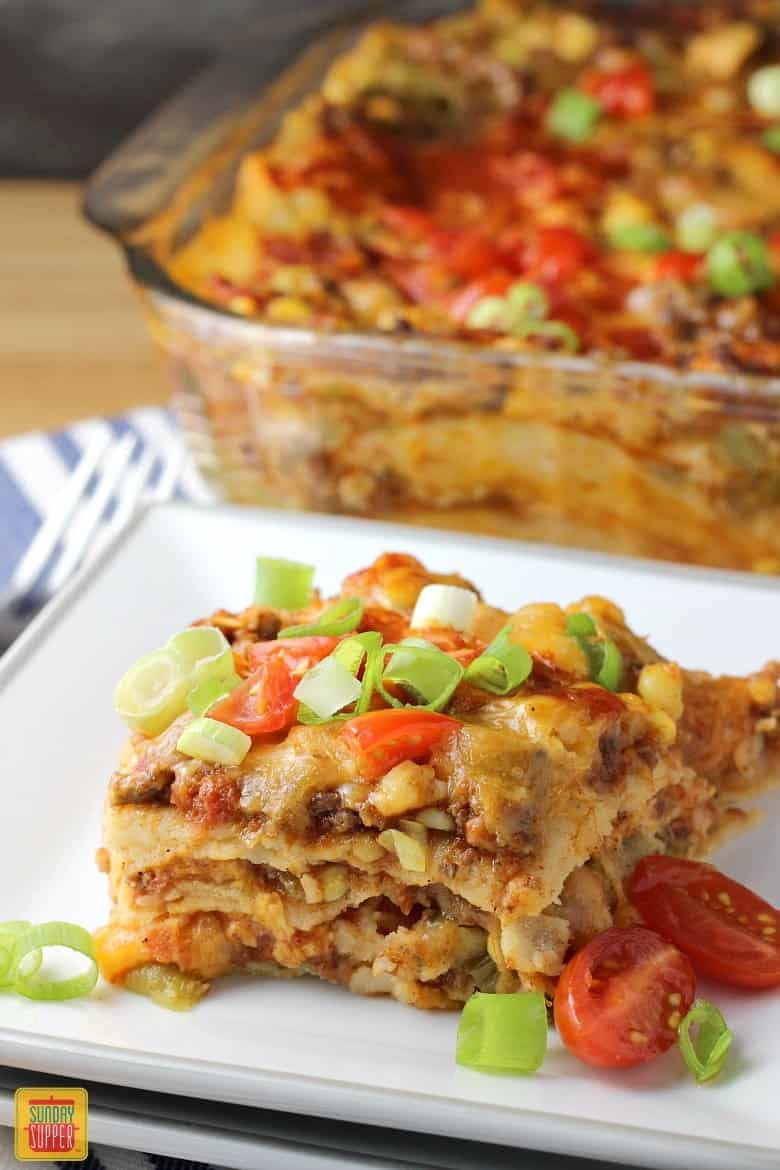 12.  Mexican Lasagna with Corn Tortillas is packed with spicy southwest flavor for a special addition to our buffet menu ideas.


13. Our Baked Ziti with Sausage and Peppers is full of cheesy goodness, and it's easy to prepare!  Guests will ask for this one repeatedly.


14. Finally, you can't go wrong with this Cheesy Tortillini Skillet Lasagna from Flavor Mosaic.  It will please even the pickiest of eaters.
Looking for more buffet menu ideas?
Try some of these casserole recipes for the holiday season.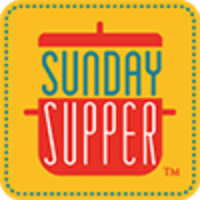 The Sunday Supper Movement is committed to bringing our readers delicious recipes that encourage them to gather and eat together around the family table. Search for your favorite ingredients on our Sunday Supper website. Also check out the Sunday Supper Pinterest boards for plenty more ideas and inspiration.
Sign up for our newsletter to get FREE recipes delivered right to your inbox!