Plan the perfect holiday party with these easy Buffet Menu Ideas! Spend less time in the kitchen and more time with family and friends by cooking up favorites on this buffet foods list.
Simple buffet ideas make menu planning for crowd feeding recipes easy!
Who says holiday menu planning has to be stressful? Our favorite buffet table ideas keep friends and family happy and well fed, and keep you out of the kitchen. Spend more time with your guests instead of hovering around the oven!
Serving your holiday meals buffet style leaves you with more room on the table and with more time on your hands! Buffet table setting is easy and allows your guests to personalize their dinner, making it perfect for those picky eaters or guests with food allergies.
Plan the perfect finger buffet with our buffet menu ideas. We have crowd feeding recipes for…
Keep reading to find the best recipes for a party food ideas buffet!
Breakfast Buffet Ideas & Easy Appetizer Finger Foods
In need of ideas for an all, you can eat breakfast? Try these easy breakfast buffet ideas! Our sausage breakfast casserole with crescent rolls is always a hit for a holiday morning breakfast, and our Starbucks egg bites are easy to make sous vide or in the oven for a large crowd. And, you can never go wrong with donuts! We make our gluten-free donuts with cinnamon sugar, and they always magically disappear.
Breakfast Menu Ideas
Simple appetizers are important for any party! Try the best appetizer recipes for a buffet below, like our prosciutto pinwheels or potato pave with bacon and Parmesan. And, if you like cold appetizers, give our cucumber canapes with shrimp a try!
Easy Appetizers for a Crowd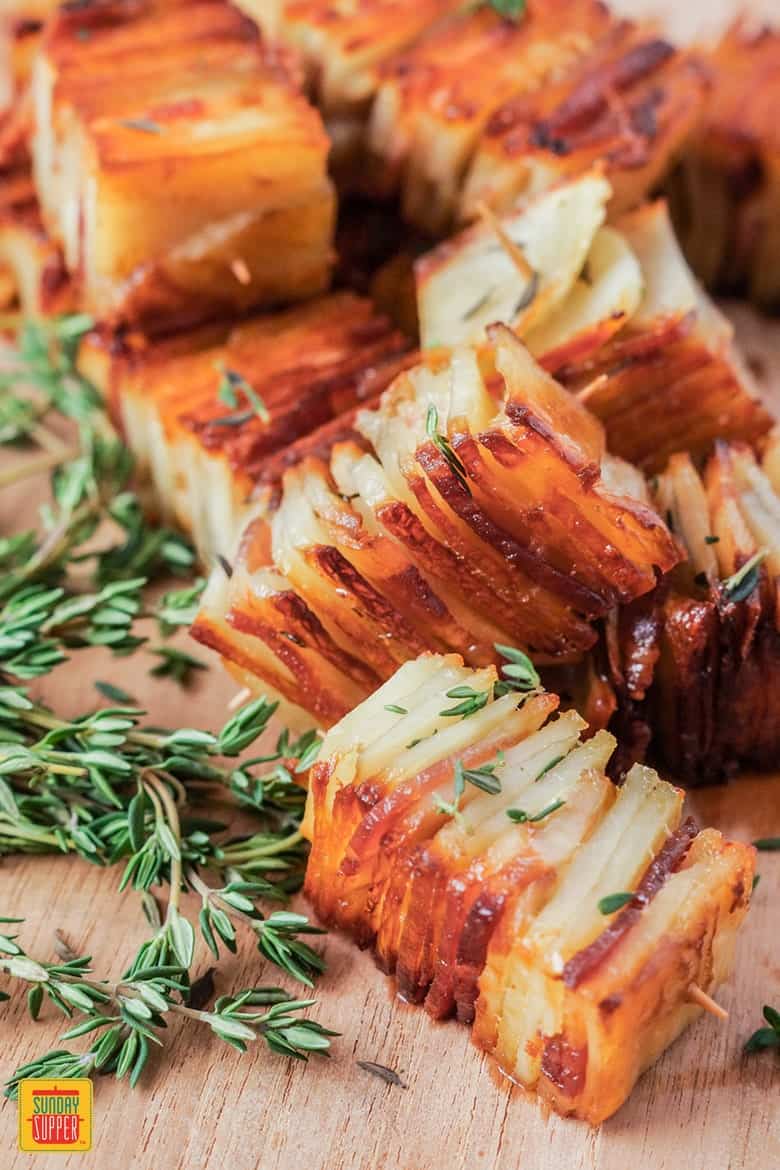 Casseroles for a Crowd
Hands down, casseroles make the easiest crowd feeding recipes. Our casseroles for a crowd cover all the bases: simple to make, easy to store and reheat, and full of flavor! Try our hot buffet food ideas like our gluten free green bean casserole, or get hooked on new favorites like our tomato casserole recipe.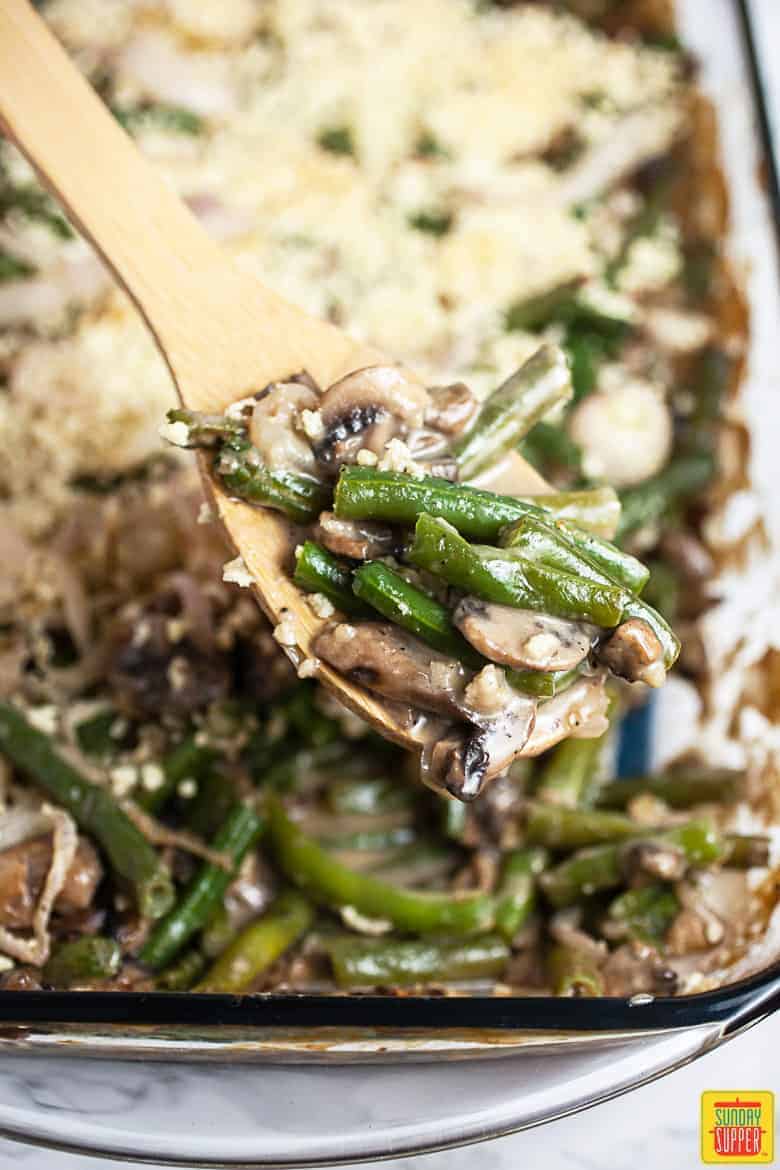 Healthy Vegetable Side Dishes & Quick Dinner Rolls
Healthy vegetable side dishes are a must at every table, especially as a part of your buffet menu ideas! We love these vegetable side dishes for a crowd, from our classic green bean almondine to simple garlic Parmesan roasted carrots.
Vegetable Side Dishes for a Crowd
Just like veggie sides, quick dinner rolls are important at a finger buffet, too. Try our gluten free biscuits or rolls, or give our easy Yorkshire pudding recipe a try! They're like popovers, but made with roast beef pan drippings. So delicious and perfect for your buffet table setting!
Dinner Roll Recipes
Main Course Ideas for a Buffet
For any buffet table setting, you need the right main course meals! These buffet-style main course ideas are perfect for holiday menu planning. From comforting easy pasta recipes like our turkey tetrazzini recipe you can make with leftover turkey to classic Sunday dinner ideas like our slow cooker chuck roast, these easy dinners for a crowd are a must for your buffet plans.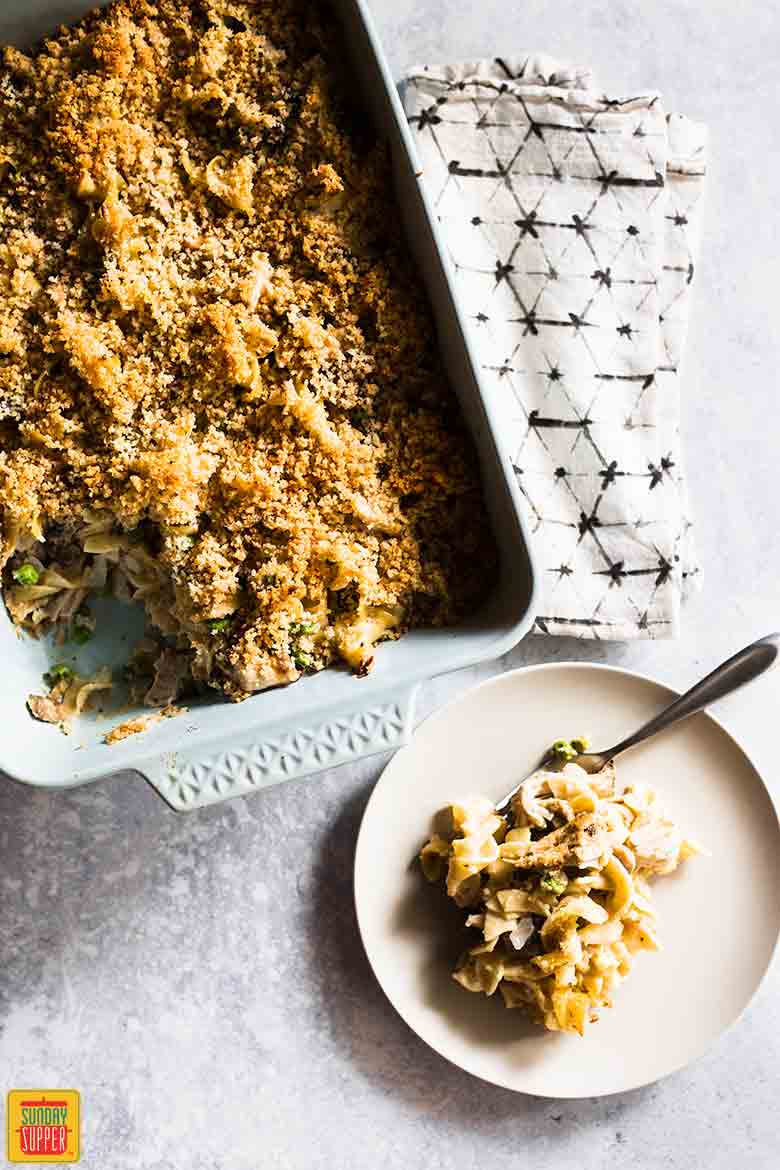 Buffet Desserts
Everyone loves buffet desserts! These are the easiest desserts to make for your buffet menu ideas, from deliciously sweet almond ooey gooey butter cake squares to caramel apple empanadas you can eat with your hands. Try serving one of these super quick desserts at your next buffet style dinner, and everyone will be happy!
More Crowd Feeding Recipes to Try
For more easy recipes for large groups, try these other recipe collections:
And try more Easy Christmas Dinner Ideas!
What's your favorite dish to serve for a buffet? Did you try any of these buffet menu ideas? Let us know in the comments below! We love to hear from you.